Good day to you darlings! Hope everyone had a fab Memorial Day Weekend!
The week began with Roseanne Barr's show being cancelled because she tweeted some horrible things. Everyone is very proud of ABC for canceling a very profitable show.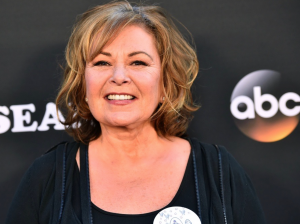 Then things got worse. ICM dropped her as a client (effective immediately). After several apologies, Roseanne then blamed the makers of Ambien and said she was sending "Ambien Tweets"….OK Roseanne. I've taken Ambien before and the worst I've done is wake up in pajamas with Chinese food boxes everywhere while having a full on conversation with my dog. Well, there was that one time I had a conversation with my sweater…anyways let's get back to the story at hand. Someone should tell this lady to stop tweeting. You know who I feel the worst for in all of this? DJ Conner. When is that guy going to work again? Just saying. On a serious note, around 200 people lost their jobs and that is really messed up.
Roseanne has since threatened retaliation after the Roseanne Show cancellation. Sit back and get some popcorn for this because I don't think this crazy story is going away just yet.
My boyfriend Drake just got called out for having a secret baby with a french woman named Sophie Brussaux. It was Pusha T who called him out for not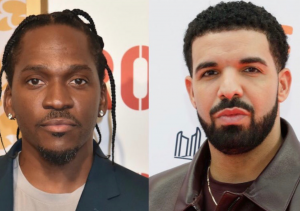 respecting his baby mama and denying paternity in a track called "The Story of Adidon". These two have been beefing and dropping diss tracks all week. After very little research, the internet has dug up all the gossip and there is in fact a woman by that name who reportedly tried to get Drake to acknowledge his paternity and the son's name is Adonis. She allegedly even has texts from Drake asking her to get rid of the child before his birth. Now Drakes reps are saying he doesn't believe its his child, but if it is, he will "do right by him".
Pusha T definitely went too far but Drake, make my dreams come true, and show us the man we all think you really are.
The Louis Viuitton 2019 Cruise show was held in the South of France over Memorial Day Weekend and another "maybe" couple got people talking. I'm talking about Justin Theroux and Emma Stone. First, they quietly left the Met Gala after party together this year and then they both showed up to the LV show in France. Yes, they are both LV ambassadors, but unless they felt the need to promote the brand as loyal ambassadors, no one made them dance together all night. Now, people will say that they happen to be starring together in Netflix's series, Maniac, but Justin has already addressed the rumors a few weeks ago on instagram in a since deleted post referring to him and Emma as BFF's. Is Justin trying to stay cool, young and edgy by dating Emma or are they truly best friends? You know what Harry told Sally: 'Men and Women can never really be just friends".
Hmmm.. we'll have to see.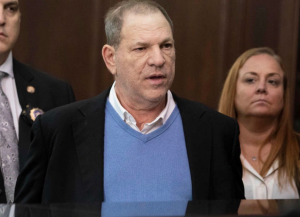 Harvey Weinstein was indicted on six sex crime charges by a Grand Jury. Can we all say Hallellujah? Will there be a trial? Will there be two? Will he go to prison? We'll have to wait to find out. I hear he's running out of money so maybe he can borrow some from Mariah Carey as she just sold James Packer's engagement ring for 2.1 million dollars.
I'll be here taking in all the gossip one person can handle and will see you all back here next week.
From somewhere near many plastic surgeons and lots of chopped salads,
Julia Obst