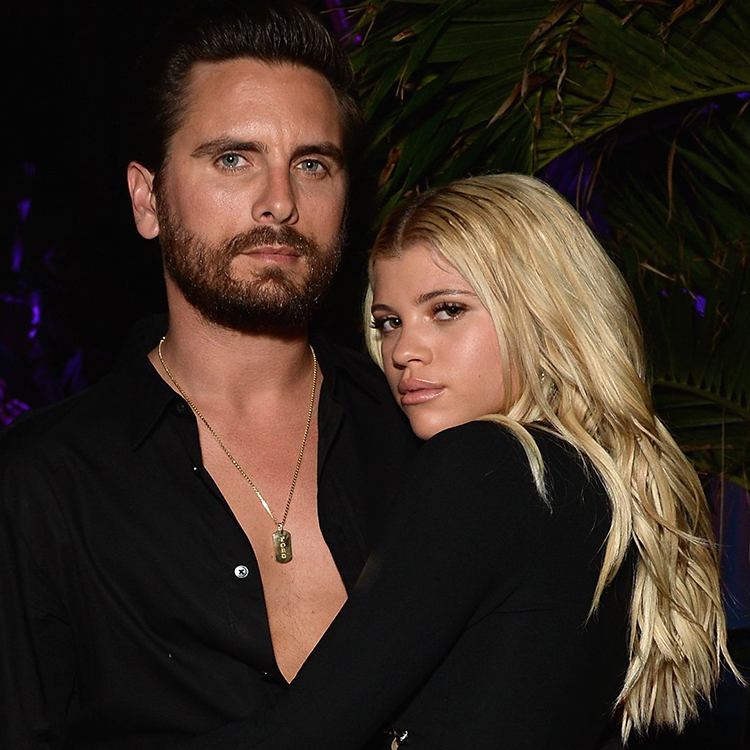 Hello Darlings!
So here's what's happening this week: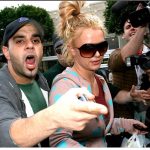 Remember Sam Lufti? He was the weird guy with the bad goatee who used to "manage" Britney Spears? His "managing skills" consisted of drugging her and enabling her until she had her now infamous breakdown. Shortly thereafter he was served with papers and a restraining order to keep him away from Britney and years later as we can all see she's doing wonderfully.
Well that crazy goatee and shady character is back. Allegedly, he worked on Courtney Love's management team for a few years and they've stayed friends. Well now, Isaiah Silva, Fances Bean Cobain's estranged husband, who won her father Kurt Kobain's infamous MTV Unplugged guitar in their divorce, along with his ex wife Jessica Sullivan are claiming that Sam Lufti and Courtney Love are harassing them, stalking them and plotting to murder them in order to retrieve the famous guitar.. Both Isaiah and his ex wife Jessica have filed restraining orders against Courtney and Sam Lufti. Courtney Love is also being sued. That would be enough to scare anyone! Also, give the damn guitar back!
Scott Disick and Sofia Richie broke up for two minutes this week. He was seen at Kanye West's listening party with a mystery girl and telling people that him and Sofia's relationship is over. That was last Saturday in Wyoming. US Weekly even did a "timeline" of Scott and Sofia's relationship the way they do when celebrity couples break up. On Monday they were back on and at Nobu cuddling and having lunch. Rumor has it, Lionel Richie has threatened Sofia that she will be cut off if she continues to see Scott. This happened shortly after she told him Scott cheated on her earlier this month.
Pusha T and Drake's beef is over. Why? Because Kanye declared it was over. Drake still hasn't confirmed the paternity of his son, but its beginning to seem like the boy is actually his, as he's been supporting his "alleged" baby mama since the birth of the child. I'm just waiting for his " Yeah I'm the Dad" song to come out so we can have a new amazing Drake song to jam out to.
Meghan Markle's ex husband, producer Trevor Engelson has gotten engaged to his love of three years, Tracey Kurland and I for one am really happy for him. I was getting sick of hearing stories about Trevor being sad and still in love with Meghan. Good for him!!! I don't believe him and Megs had "consciously uncoupled" so I doubt these four will be hanging out any time soon.
Last week I mentioned Justin Theroux and Emma Stone might be dating and now it seems that things are really heating up. Jennifer Aniston is reportedly very upset as she considered Emma Stone to be a good friend. We hear they're split is actually getting nasty and their friends are taking sides.
ABC is reportedly announcing "Roseanne" spin off this week and the show will be centered around Darlene and apparently they will kill off the Roseanne character. Well that's a slice of humble pie for Roseanne.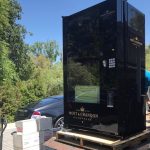 Kris Jenner was gifted a Moet & Chandon vending machine by Chrissy Teigen, John Legend, hairstylist Jen Atkin and her husband Mike Rosenthal. I guess now we know what to get a lady who already has it all! Moving forward, I know who I need to become friends and ASAP.
Ex-NBA star turned Kim Jong Un soulmate Dennis Rodman will be in Singapore during President Trump's summit with the North Korean dictator next week, according to the NY Post.
Rodman will arrive in the country a day before the June 12 sitdown — and sources said he could even play some sort of role in the negotiations.
UMMMMMM. OK. I see a show here somewhere.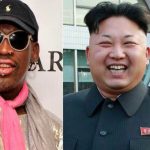 On a sad note, iconic handbag designer Kate Spade was found in her Park Avenue apartment after committing suicide. Thoughts and prayers go out to her family and friends. This is a sad reminder that its important to reach out to family and friends in times of need.
That's all for this week and hope to see you all back here next week.
From somewhere near lots of department stores and overpriced coffee and juice shops,
Julia Obst