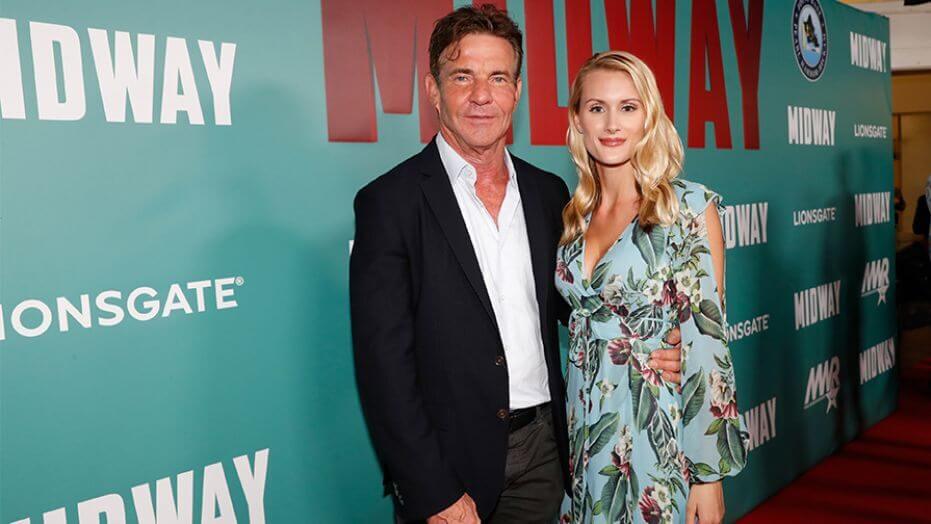 Happy Wednesday Darlings!
Hope everyone is having a fantastic week! I'm just glad it's November and I can now listen to Christmas music all day every day on KOST 103. As Mariah said, "It's time!"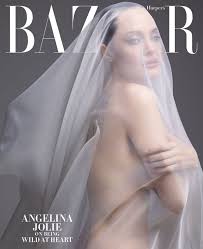 Remember when Angelina Jolie was one big mystery after her and Billy Bob broke up? You never heard any gossip about her, she kept things super private and all you read about was her philanthropic work? I feel like ever since that fateful night at the airport which ultimately led to Brad and Angelina's break up, she's been more talkative than ever, so accessible. Angelina Jolie recently did an interview for the December issue of Harper's Bazaar. In the interview, she's quoted as saying "Find your oxygen, your originality, your own voice. Live more fully. Rebel. Resist. Question. Be curious. Explore." OK Angie. Will do. She continues, "My favorite place is somewhere I've never been. I like to be dropped into the middle of something new. I enjoy being out of my element." I mean LIVE, LAUGH , LOVE, am I right? But really Ange, like where? Idaho? Kentucky maybe?
Angelina followed that up by saying that she's stuck in LA until the kids turn 18 and it's all Brad's fault. She couldn't even bring herself to say his name. She said "I would love to live abroad and will do so as soon as my children are 18. Right now Im having to base where their father chooses to live". Personally, I think she wants to be where he is so that she can say no every time he wants to see the kids. Maybe it's just me though. It really feels like she spent most of the time on the Maleficent press tour telling anyone who would listen that she felt "trapped" in her marriage and that she never really wanted to get married in the first place, Brad pressured her into it. Side note: imagine saying that out loud. "I did not want to marry Brad Pitt, he made me". Poor Brad. The guy hasn't been seen with his kids in forever.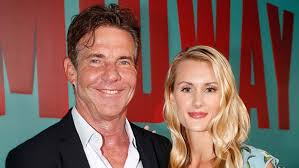 There's a new Hollywood craze going on right now and it's basically men who are old enough to be grandfathers are getting engaged to women between the ages of 18-27. Dennis Quaid is 65 and engaged to 26 year old Laura Savoie. True story, he proposed to her while she was taking a selfie. Christie Brinkley's ex husband, Peter Cook, who is 60, is engaged to a 21 year old college student, who happens to be the same age as his daughter with Christie, Sailor. Look, I get it, older men have fantasized about dating younger women forever. But just for a moment, think about what would happen if Helen Mirren, age 74, got engaged to a 35 year year old. I believe the media would lose their minds, truly. I just think it's ridiculous that societal standards are so hypocritical towards women.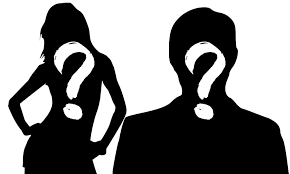 I have a blind item for you all this week. It's about a very recently separated couple. The husband, a Hollywood veteran, seems like a totally down to earth family man. A few months ago, the husband and wife, who have been together for almost a decade, called it quits right after their nine year wedding anniversary. Yes, I'm quite sure it occurred to him that he would need to split everything 50/50 financially once they'd hit their ten year mark, but mostly they split because on their 9 year wedding anniversary dinner, the husband and father of their two children asked his wife if she would be ok with having an open marriage. Well she said no. Cut to- he kept their house and she's now she's living with their two children in an apartment in the city. COLD.
Would love to see who you guys think it is in the comment section if any of you have some guesses!
From somewhere near lots of divorces and a city full of divorce lawyers,
Julia Obst