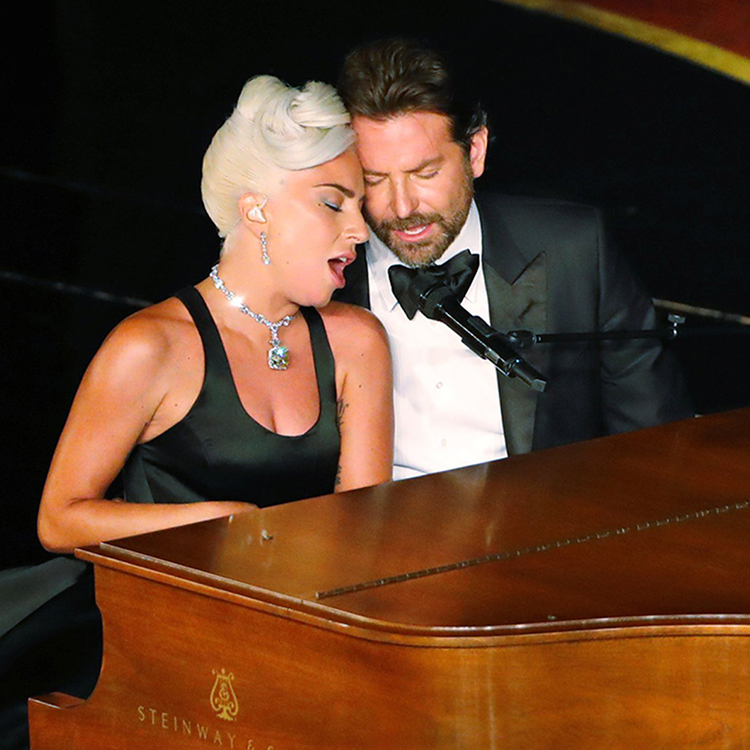 Good day to you Angels!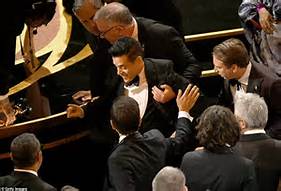 So much has happened since I last posted! Did anyone watch the Oscars? SNOOZEFEST. The only interesting moment (at least for me), was watching Bradley Cooper and Lady Gaga make love with their eyes. They sort of went off the rails didn't they? That was… special. Did you see that moment when they opened their eyes at the same time? I mean when he walked over to sit next to her at the piano, he looked like he was going to jump her right then and there on stage. That look that she gave him at the end of the song? They were making me sweat, but in a good way. Of course, directly afterwards, Twitter went wild and people were immediately speculating about Irina Shayk's reaction. I don't know what to say except for if I were Irina, I'd go full Lorena Bobbitt on him right when we got home for doing that to me in front of the whole world. But hey, that's just me.
Sadly, I missed the only other fun part of the show where Rami Malek took a stage dive while holding his Oscar, fell and the paramedics had to come. He's ok.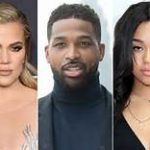 Let's talk about the Khloe/Tristan/Jordan situation. The news came out just last Wednesday but it feels like its already been a year. Hundreds of thousands of memes later, here we are. So we know that Hollywood Unlocked broke the news that about a week and a half ago, Tristan the cheater did something super uncool. Not only did he cheat, he cheated with Kylie Jenner's best friend, Jordyn Woods, who is now officially a FORMER model for Khloe's clothing line, Good American and EX best friend of sister Kylie Jenner.
Allegedly, Tristan and Jordan hooked up at a bar and then he took Jordyn and eight girls back to his house for an afterparty. All of the guests who arrived were asked to put away their cell phones (shady). Then the entire room full of people watched Jordyn and Tristan make out. It's being reported that Koko and Tristan broke up a few days before Valentines Day. What a tragedy for Karl and Jordyn to die on the same day, RIP.
Jordyn had been Kylie's roommate and the press has reported that she moved out of Kylie's home the day after the news broke. Now sources are saying that Jordyn has been apologizing profusely and she's saying that she was "black out drunk" and has no recollection of that fateful night. Problem is, Jordyn reportedly drove herself home that night so not sure how drunk she really was. Jordyn has since been taken off of Khloe's Good American website and looks like her cosmetics line with Kylie is dead. Oh, and she also had her security clearance revoked from the gated neighborhood that Kylie lives in. Worst case scenario, she can always sell detox tea ads on Instagram to her 8 Million followers. This girl is bananas. She was the Gayle King of the Kardashian family and she went and threw it all away. Now Kylie really doesn't trust Jordyn. When Jordyn was leaving Kylie's house, it was reported that security was standing over her as she packed.
As of now, Jordyn has moved back in with her mother, who was probably standing in the doorway waiting for her with her arms crossed like "You serious?? How'd you mess that up?"
I wonder. Was this scandal orchestrated by Jussie Smollet? Also, can I audition to be Kylie's new best friend? I want a makeup line and new car and a full makeover.
Let's see how this drama unfolds. I foresee a very emotional season premiere with Kylie and Jordyn getting back together.
From somewhere near lots of red shoe soles and expensive smoothies,
Julia Obst