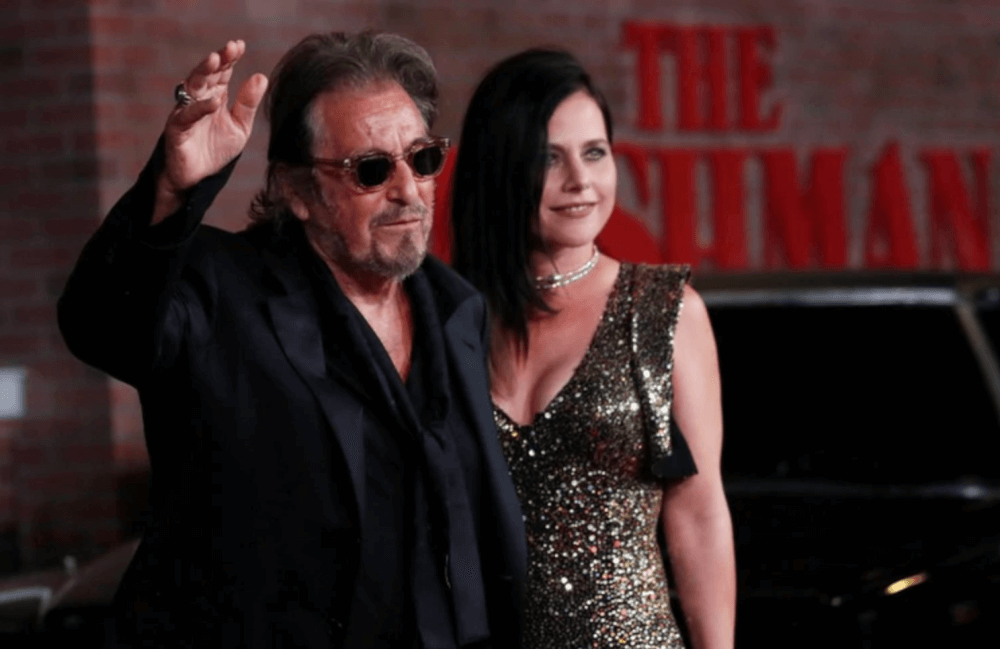 Happy Wednesday to you all! Hope everyone's having a great week!
In todays' HONEST news, Al Pacino's most recent girlfriend, Israeli actress Meital Dohan, 43, shamelessly gave up the tea on what it was like to date the 79 year old Hollywood actor. Because the world really needed to know what it's like to date Al Pacino, she sat down with Israeli magazine, Lalsha and broke it all down and the interview ended up getting picked up by "The Times of Israel" so that all of Israel can now read about how cheap and old this guy is.
She was asked about their relationship and said they they had gotten into a huge fight recently and she left him. She also said that the age gap was too great, called him an elderly man and when she was asked if she had any gifts or memories to remember him by, she responded with "He only bought me flowers, how can I say politely that he didn't like to spend money?'
The two met at an afterparty in LA and dated for around two years. Dohan ended her interview by saying that she hopes they remain good friends. Now I ain't sayin she's a gold digger… but someone should give her a T-shirt that says "I xxx Al Pacino and all I got was some lousy Daffodils."
Seriously, she wants to remain friends? Call me crazy but I don't think they'll ever speak again after this interview. Way to keep it classy lady!
Truth be told, I can spend five minutes with a person and tell you if they're cheap. My dad has an amazing saying which is "cheap people always pay twice". I can't believe she put in two years. She must be bad at this whole gold-digging thing. You need to build a man in his seventies up, make him take more movie roles, marry him and then make him go vegan so he reverses his aging and you get credit for it. Jeez, you know nothing about the game. Heather Mills would be so disappointed in you girl. BIG FAIL. HOO-AH.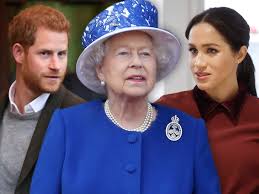 The Daily Mail is reporting that Queen Elizabeth just dropped the mic and has told Harry and Meghan they're no longer allowed to use "royal" for their Sussex brand. According to a royal source, "As the Duke and Duchess of Sussex are stepping back as senior members of the royal family and will work towards financial independence, use of the word 'royal,' in this context, needed to be reviewed and discussions are still ongoing,"
The Queen pulled a "all titles must go." Harry and Meghan have already registered "Sussex Royal" as a global trademark for their website, charity and everything from clothing to stationary. Will they have to change their Instagram handle? Probably. Truth be told, I was really looking forward to buying a Royal Sussex dishwasher.
Here's my question- what if they bought a Burger King? Would that be allowed? Because that's pretty royal if you ask me. Or what about being spokespeople for "Royal Cruise lines?"
This past week, the Duke and Duchess of Sussex reportedly let go the remaining 15 members of their UK staff and closed their Buckingham Palace office. What have these 15 people been doing this entire time the couple has been in Canada? Sounds so depressing, almost as sad as what Barney's looks like these days before they close!
In the meantime, Harry and Meghan have declined an invitation to Uncle (I-actually-have-a-medical-condition-so-I-don't sweat) Andrew's 60th birthday party on February 19th and Kate and Wills have conveniently taken this week off to spend more time with their kids.
Queen Elizabeth has apparently decided not to have a big party for him for this milestone birthday in the wake of his recent scandal and it looks like Andrew will be having a quiet dinner with his parents, Fergie and their children. How exhausting this all must be for the Queen.
From somewhere near lots of Burger Kings and many trademarks,
Julia Obst