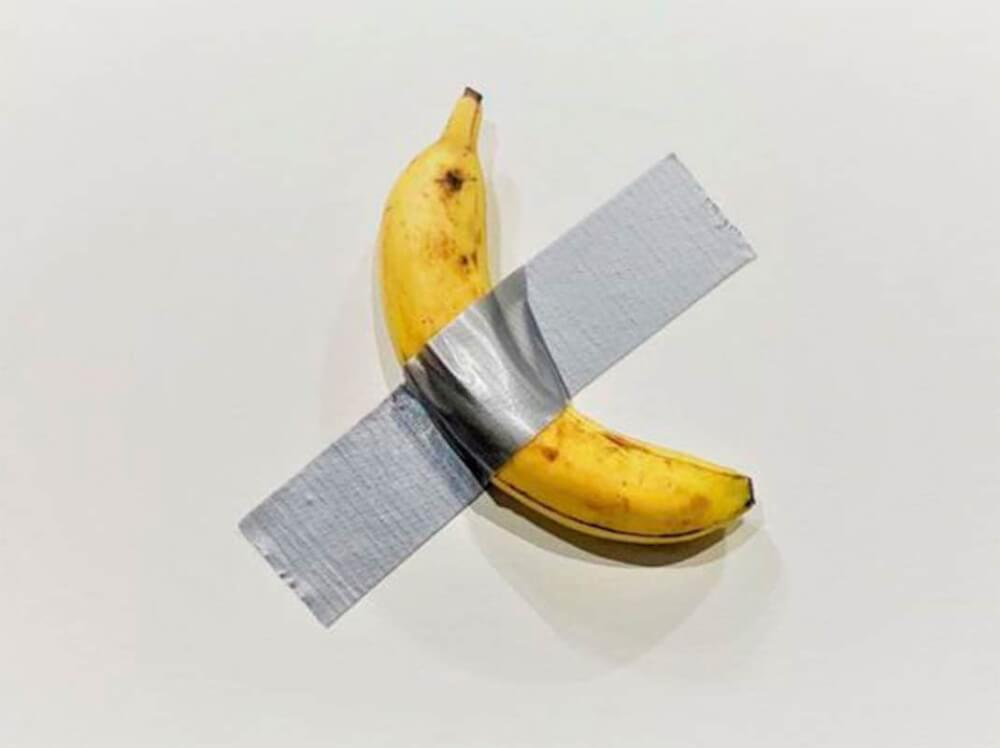 Happy Wednesday Loves!
How's everyone's week been? Princess Beatrice is super annoyed with her father, Prince Andrew. She has just postponed her engagement party that was scheduled on December 18th at the Chiltern Firehouse in London. She switched the date and location for her event to an unknown location that won't have paparazzi swarming all over the place looking for her dad. Now it's looking like her wedding will be super low key. Not at all like her sisters.
In other news, let's talk art. Art Basel never disappoints. This week, an artist by the name of Maurizio Cattelan created an art piece called "Comedian", which sold for $120,000. What is it you ask? It's a banana that's duct-taped to a wall. No, really, that's it. David Datuna, a "performance artist", decided the banana was getting too much attention so he took it off the wall and ate it and called it "performance art". There's also footage of people standing around and recording this incident as if it was a monumental event. He was then taken into a private room in the back and questioned by the Miami Police. He was let go and not charged. This is Miami we're talking about after all.
The buyers, Billy and Beatrice Cox, said the piece was interesting to them because "people who usually would not have been so interested in art wanted to see 'the banana.' It has opened the floodgates and morphed into an important debate about the value we place on works of art and objects in general." They said they planned on replacing the banana every two days which is utterly confusing to me because once the banana is replaced then it's no longer the original art. Sometimes a banana is just a banana. The only genius thing about this in my opinion, is that Cattelan got someone to pay $120,000 for a banana and a piece of duct tape.
How much do you want to make a bet that if I was an art student and made this in art class, I would fail. Come to think of it, why did Michelangelo bother spending all that time on the Sistine Chapel ceiling? Maybe he should have just nailed an apple up there, invited people to see it and called it a day.
Art Basel looks awesome. I have always wanted to go. But what is considered art these days is truly insane. Sometimes you just have to laugh at the foolishness of people with too much time and money on their hands. Just remember-there's always money in the banana stand.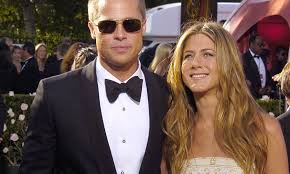 Brad Pitt and Jennifer Aniston have both been nominated for Golden Globes. Basically, if you're me or my friends, this is the only reason to be tuning in this year. Will they walk the carpet and run into each other? Will Ryan Seacrest call Brad over to see who Jen is wearing? Will they get snapped in photos together at after parties? So many questions. Now that Brad is sober, maybe he won't stick around for the afterparties. I wonder if Angelina Jolie will tune in to see if she can spot the two of them together. I'm sure the weekly tabloids will be full of stories about the two of them partying it up all night and sneaking out together.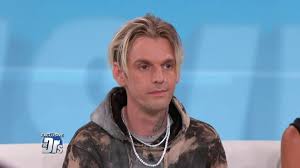 Aaron Carter went on Instagram live and recorded himself ordering Chinese food in a Chinese accent. When fans and people on Instagram asked him to take it down because it was racist, he flipped out and screamed "Because I'm cultured and I know how to speak to people? People are so sensitive, you ever heard of satire humor?
Yeah.
From somewhere near lots of bananas and palm trees,
Julia Obst