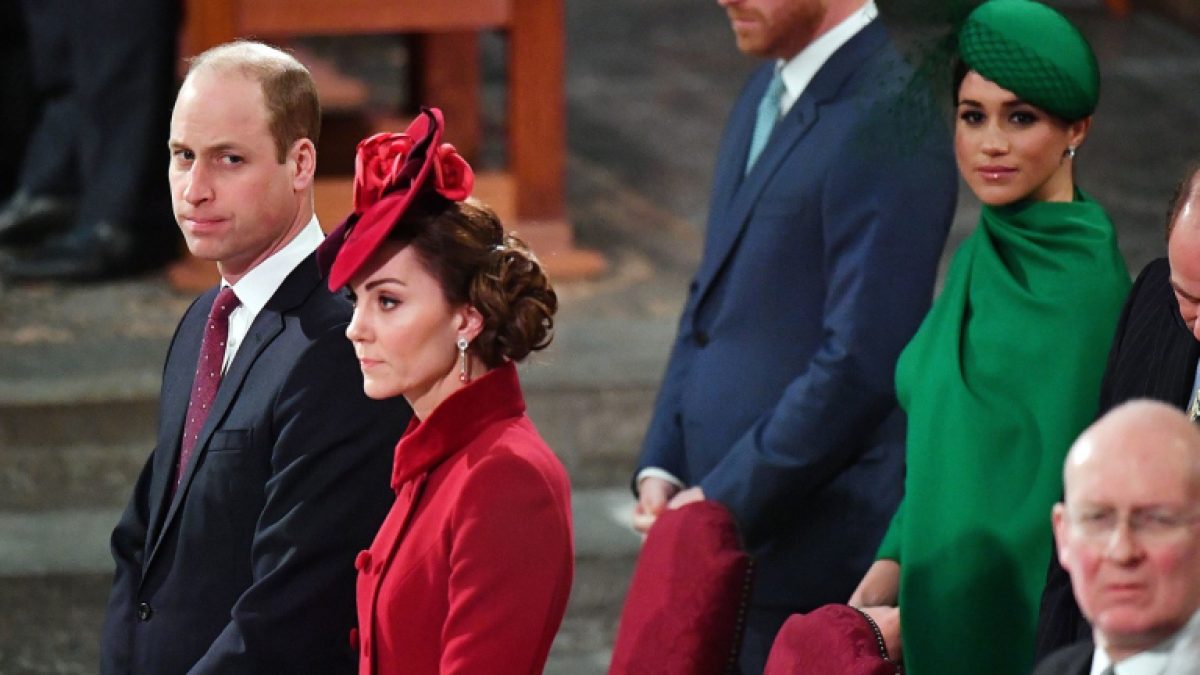 Happy Wednesday loves,
How's everyone doing? Pretty crazy times we're living in right now!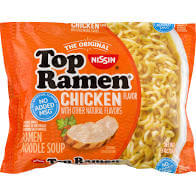 Personally, I'm having a full on meltdown and I've ordered enough Top Ramen, Rice A Roni and water for the next 20 years in anticipation of a Corona Virus quarantine emergency. So if there is in fact, a quarantine situation, I've loaded up on carbs. Lots of them. And I will probably gain twenty pounds.
Let's talk about Prince (just call me Harry) and Meghan Markle, who just had their farewell tour in the UK. The "we're not interested in being Royals anymore" one.
Several members of the Royal Family gathered together in Westminster Abbey, from Queen Elizabeth II to Prince William and Kate Middleton, to celebrate the Commonwealth Day service. If you've been following all the Royal Family drama, you may recall that this annual public event wasn't just Harry and Meghan's final appearance as senior royals, the Commonwealth Day service was also the first outing the two have attended with Prince William and Kate Middleton since announcing their departure from Senior Royal duties.
Side note- Commonwealth Day is on March 9th, which is also the day Biggie died, RIP.
Harry and Meghan wore the perfect we-can-wear-anything-we-want-now outfits and looked fantastic, but none of that was helpful when it came to their unbelievably awkward family reunion. The "not-so-fab-four anymore" and their ongoing drama played out in front of the world. There were some hurt feelings about the fact that in contrast to last year, Harry and Meghan, along with Kate and Wills, did not join Her Majesty's procession through Westminster Abbey. This year, the Sussexes were invited to NOT join the Queen's procession. A source said the sudden change was made on Sunday – despite the Order of Service already having been signed off and printed. Instead, they were shown to their seats rather than walking in behind the Queen like last year. Instead, they were shown to their seats rather than walking in behind the Queen like last year.
Prince Edward and his wife Sophie Wessex sat next to the Sussex's to seemingly diffuse the tension. Edward spoke to both the Cambridge's and the Sussex's but the two couples had zero interaction.
As everyone began to take their seats, Harry seemed to have said "Hello" to the Cambridges, while Meghan waved to Will and Kate and then Kate literally snubbed them as if they were invisible. Meghan seemed to wave and mouth a "hello" and Kate pulled a "Did I just hear something ? No, it's just Meghan mouthing words or some nonsense." As soon as Kate did that, Meghan turned to Harry to save her from being embarrassed and clearly was trying to look like she was super busy talking about something important, but really she was probably dying inside saying, "Is Kate for real right now?" Don't think that several news outlets didn't hire lip readers for this nonsense.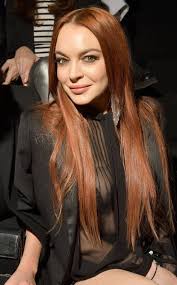 Lindsay Lohan has a new boyfriend. Bader Shammas. "Little is known about Bader besides the fact that he is an assistant vice president at an international wealth management firm. He lives in Dubai, where Lindsay has been living for the past couple of years." Well that tells me all I need to know. It's all fun and games until she tries to steal his Rolex and loses a finger. I kid, I kid.
In all seriousness, stay safe, wash your hands and keep it together. Things will get better soon. They have to, right?
From somewhere near lots of closed schools and hand sanitizers,
Julia Obst