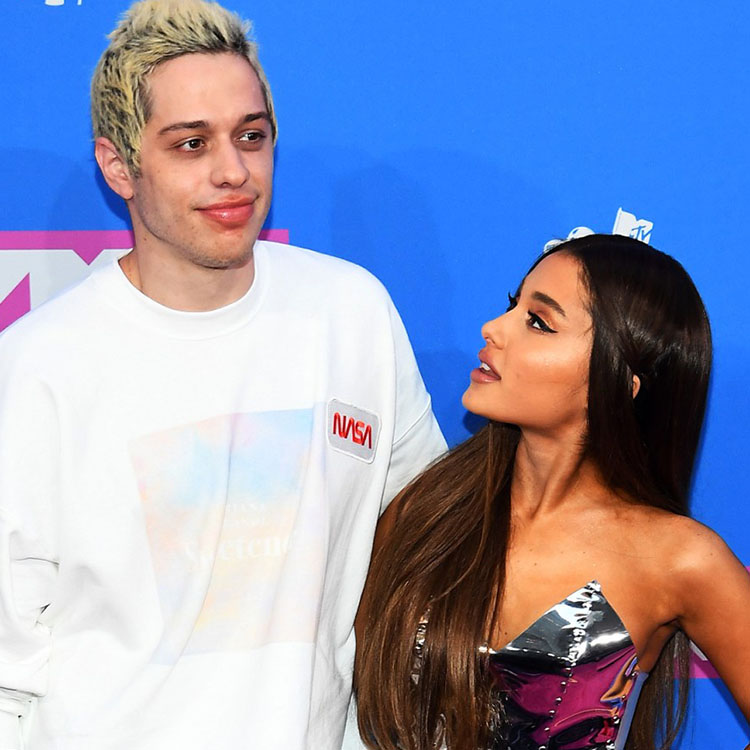 Good day to you darlings! I hope everyone is having a wonderful week. You know who's not having an amazing week? Pete Davidson and Ariana Grande. I just have to ask- is nothing in this world sacred anymore? In a shocking development, Ariana Grande and Pete Davidson have broken up. I know guys, this is cray. Who saw this coming? They bought a pig together, they got several tattoos of each other and she even named a song after him. The big mystery here is that she came to the set of SNL just this past Saturday and the break up was announced on Monday. So the actual break up had to have taken place on Sunday. What in the world could have happened last Sunday? Did one of them make a horrible breakfast while the other one flung pieces of it across the room screaming "I can't do this anymore?" Or did he say" pass the salt" and she responded with "I hate you?" It's been reported that their split was "a long time coming" but they've only been together for five months so it couldn't have been that long. All jokes aside, unfortunately, the death of Ariana's ex-boyfriend, Mac Miller, left her devastated and wondering if he really was her one true love. It all makes sense now. She probably moved on so quickly with Pete because she wanted to prove she was over Mac. Twitter's reaction to their breakup was pretty brutal towards Pete Davidson. One Ariana Grande fan even started a Go Fund Me page for "Homeless Pete". Maybe we'll get a real answer one day about what happened on that fateful Sunday, but for now all we can do is speculate.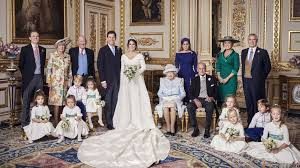 On a lighter note, let's talk about the Royals for a moment, shall we loves? As you may have read, Princess Eugenie just got married over the weekend. There were several celebrities in attendance including Kate Moss, Naomi Campbell, Demi Moore, Cara Delevingne and many more.
Reportedly, Eugenie was a bit annoyed that Meghan and Harry's baby news seemed to overshadow her big day. Although the wedding was on a Friday, the announcement was made on Monday, and by then the press seemed to have moved on and jumped on the "what will Meghan and Harry name their baby train". On a side note, Prince Phillip stood next to the Fergie (Sarah Ferguson) for the family portraits which was considered a big deal as he hasn't spoken to her ever since the "toe sucking incident" that occurred in 1992. For some of you who may not remember or know about this, Fergie had been snapped by paparazzi a few months after her split with Prince Andrew, getting her toes sucked while on vacation in France. Google it. Just google Fergie toe sucking. It's real and so gross. It's been said that that was a breaking point for Prince Phillip and he hasn't spoken to her in years even though she and Prince Andrew still live together as happily unmarried best friends. Did anyone see Fergie's hat by the way? It was "fun". Major Southwest logo vibes. The wedding was beautiful. Good luck to these two distant cousins, I hope they last forever, they seem very happy together.
Right after Meghan and Harry's announcement was made, the world (ok maybe just me) was waiting to see if crazy pants (aka Samantha Markle-really Grant) had to say about this. She said she was really happy for the two of them and it must have been unintentional that their father, Thomas's name was left out of the announcement. Does she mean they left out a "oh and an extra special thanks to Dad for providing us with constant shame and embarassment, we can't wait for our child to meet you so that you can sell his first diaper on Ebay". Is that what she meant? Just checking.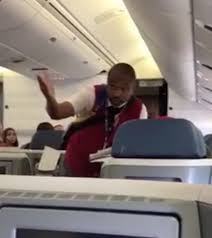 This past Monday, Tara Reid and her dog got kicked off of a plane because Tara was complaining about being in the wrong seat. Then she complained about a pillow. She must have gotten pretty loud to get kicked off a flight. The good news is she probably didn't know where she was anyway so she just hopped on the next flight. All's well that ends well! Did you ever wonder where that saying comes from? It's a play by Shakespeare. Your welcome.
From somewhere near lots of people having lunch all day and familiar faces,
Julia Obst