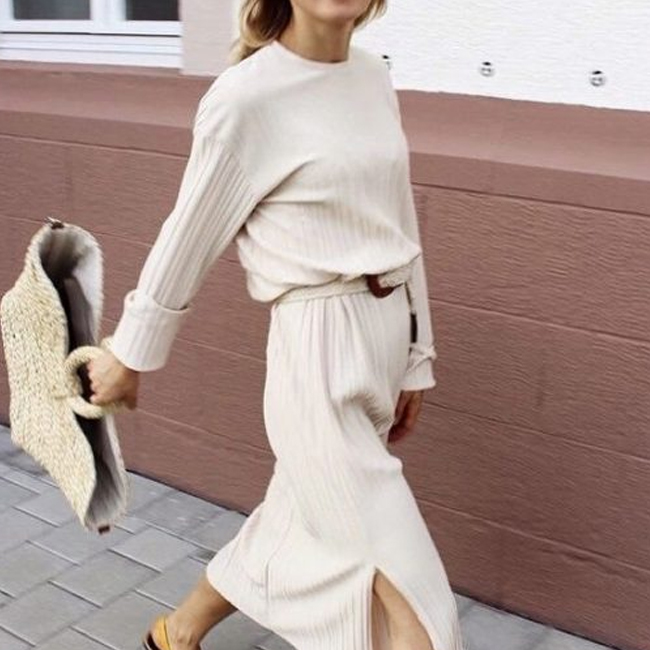 The weather might be cooling down, but it's time to go nude. Nude neutrals are a big hit for fall, and in popular opinion, there is no other color palette that gives you such an understated elegance.
Nude shades evoke timelessness. Nudes are not defined by a certain decade, nor do they try too hard to get noticed by being overly decadent – yet you cannot help but stand out when draped head to toe. From browns, beiges, creams and everything in between, nudes channel natures softest tones. An important tip: Wear separates in slightly different textures and complementary tones so as not to look too monochromatic or washed out. We've rounded up a few of our favorite street style nudists, who are the epitome of chic.
So shop your closet and pull all those nudes to the front, it's time to get your nudes noticed as you casually cruise into the cooler seasons.

x Jadan