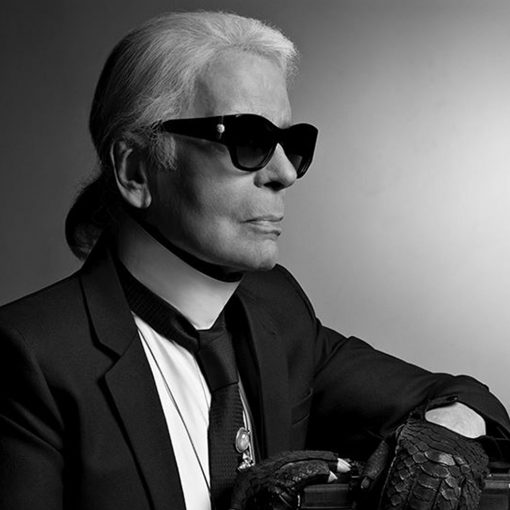 Hello Darlings!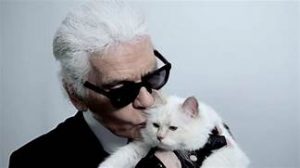 How's everyone's week going? The world lost a legend today. Karl Lagerfeld passed away at the age of 85. Sadly, he died from Pancreatic Cancer. Virginie Viard, who is the director of Chanel's creation studio and has worked closely with him for 30 years, will take over at Chanel. I don't know how we're supposed to feel about anyone taking over for Karl, but for now I'm just sad. He seemed immortal. Although he was 85, his death still came as a surprise. The big question is, who will get custody of Choupette? Allegedly, Choupette is one of the heirs to Karl's $200 Million dollar fortune. RIP Karl. I can just picture him in heaven complaining that the cherubs are too overweight for him to look at.
Then there's Jussie Smollett. MAN. What is going on?? Jussie, couldn't you have just released a sex tape like a normal person? IF he did orchestrate this whole ordeal, I'm glad that he's physically safe but he should be held accountable for crying wolf.
A few media outlets are reporting that he is either going to claim mental illness or addiction for his actions. Either way, here we go with another one who will most likely have to enter some type of "rehab" for this madness. Apparently, Jussie received a few threatening and homophobic/ racist letters that were sent to the Empire set but the Empire team didn't do much. He didn't receive the attention he thought he would get (assuming he didn't mail those threats to himself) so he then opted to give it another level of crazy by actually faking an attack to validate the severity of those threats.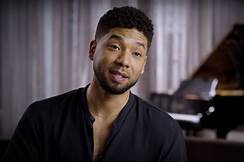 This is the only "logical" explanation and even then, it doesn't even make any sense. Unless he watched The Bodyguard and got inspired by the letter. You know, the same one Whitney Houston got in the movie? Then it would make more sense. The real tragedy in all of this will be all of the victims of REAL hate crimes whose stories won't be believed. What baffles me is how amateurish this is. Maybe I watch way too many true crime shows, but I feel like getting rid of magazine clippings and, you know, not letting your co-conspirators use your credit card to buy incriminating evidence should be a given. What was he thinking?
It's like when someone's spouse disappears and the police find out they've bought a shovel, plastic bags, bleach and duct tape at the hardware store the day before.
Lady Gaga and her fiancee, Christian Carino called things off. Who breaks up during award season? Right before the Oscars? Something tells me there was cheating involved since this was so abrupt. This is purely speculation.
There can be 100 people in a room, and Lady Gaga will only talk about Bradley Cooper. Have you seen the way they look at each other?
The first thing that came to my mind when I read about her breakup was that her and Bradley can finally be together. Only Bradley is married. To a drop dead gorgeous super model. And they have a baby. Also, this "love affair" could just be in all of our heads. They just had such amazing chemistry in the movie. Let's not forget, Lady Gaga made Bradley left over pasta the first time they met because she intuitively knew he was hungry. Do you remember Bradley discussing the first time he was on set with Gaga? He said he fell in love with her face and eyes. Only time will tell…
I look forward to recapping The Oscars 2019 for you all! So excited for the Red Carpet!
From somewhere near lots of Shirataki noodles and flavored seaweed,
Julia Obst