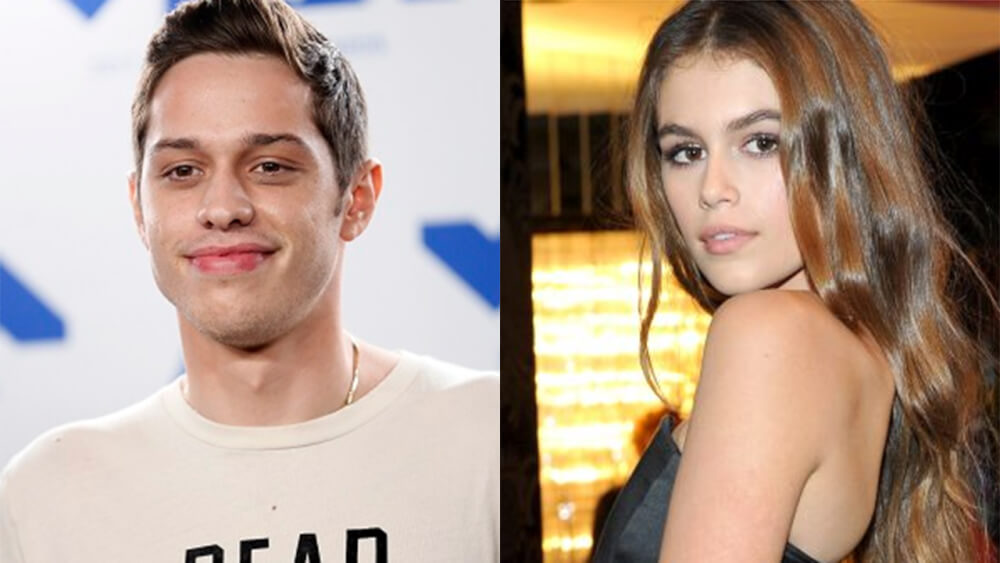 Happy Wednesday Darlings!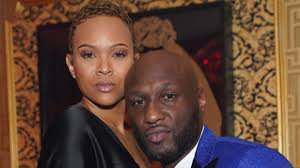 Remember when KoKo and Lammy dated for one month and got married and even had a fragrance out called "Unbreakable?" Lamar is now engaged to his personal trainer, Sabrina Parr. Reportedly, Lamar proposed to her at a restaurant during dinner in Miami. Well here's an interesting tidbit- they have a new reality series coming out as well. Hopefully this quickie engagement wasn't just for the cameras as they've only been dating for four months. Lamar's son, Lamar Morales-Odom Jr. posted and deleted:
"Not a txt or phone call to see how people who've known this dude his whole life, to see how we would feel or react. Knew shawty for 4 months and already got you twisted, fam n friends already don't approve of homegirl but she already got your ass in a sunken place. Shame family gotta find out on social media but that's been how life been all the time as a son of an Odom." Ouch. I don't know guys.
So Camila and Shawn are very much together. They've been trying to tell the world. They've been screaming it from the mountaintops. It's just that no one is listening. The last time I read or heard anything about Shawn Mendes and Camila Cabello, she was frantically FaceTiming him in front of lots of paparazzi. This morning, I woke up and saw the pictures of Shawn Mendes and Camila Cabello making out at the Clipper game, court side. What will it take for the public to believe they're a real couple? Come on guys, they're a couple.
It's been a while since we've all heard about Moby. Probably since that whole embarrassing Natalie Portman debacle when he wrote a book and claimed they dated and she called him "an older man creeping on her" that she in fact never dated him. He said she was lying and provided "proof" in the form of pictures that were quickly mocked because Natalie looks super uncomfortable in most of them.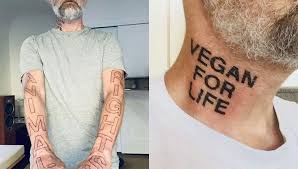 Well Moby must be bored or feeling neglected because he just got ANIMAL RIGHTS tattooed on each of his arms. This is in addition to his recent neck tattoo that says "Vegan For Life". It was to celebrate his 32 year Vegan anniversary. I will say, I commend him for this because Vegans aren't normally so vocal about being Vegans. Neither are Cross-Fit people for that matter. Moby credited Kat Von D for his most recent tattoos. Kat Von D recently added a black sleeve on her arm. People got irrationally invested and freaked out in her comment section on her Instagram and some suggested she could have just gotten a Danskin Leotard on Amazon. Um, who cares? Personally, I will be celebrating their tattoos with a cheeseburger.
Did you know that there's actually a phenomenon called "Twinkie Vegetarians?" Basically, they don't eat animal products, but they don't exactly eat healthy either. Instead of eating lots of fruits and veggies, they mostly subsist on junk food like potato chips and candy (Oreos are actually vegan, believe it or not.) All jokes aside, I admire a healthy lifestyle and doing your part to fight animal cruelty, so to each their own.
Pete Davidson is dating. He went from Larry David's daughter, Cazzie, to Ariana Grande (they were engaged), to Kate Beckinsale to Andie McDowell's daughter, Margaret, to Cindy Crawford's daughter, Kaia, who he's reportedly currently dating. OK Pete Davidson, I see you. I feel like he has this whole "fragile guy" thing down. Good for him. I wonder if these two will last. She's Gorge.
Have a great week everyone!
From somewhere where it feels like it actually might start getting cold soon,
Julia Obst