Happy Wednesday Guys!
I hope everyone is having a better week than Prince Andrew! Has anyone watched this train wreck of an interview? OH MY GOD. That's really all I can say. Who approved this mess? Prince Andrew recently had a "no holds barred" interview with BBC. The reason for interview was to clear his name and any association he may have had with Jeffrey Epstein. It seems Prince Andrew watched and studied the R Kelly interview with Gayle King very carefully and got his inspiration from that.
Andrew went on and on about how he's never seen the woman in question who says they had a few intimate nights together at various Epstein residences.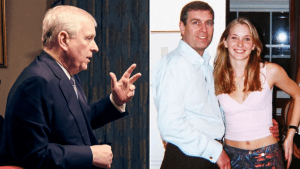 The problem with his statement is that there is a picture of Prince Andrew with his hand around the woman's waist. Oh that picture? Andrew explained that he had hired investigators to study it to see if it was doctored because "as a member of the royal family, he doesn't show public displays of affection". So DUH just because there's the picture we've all seen, it clearly can't be him. On a side note- the investigators found the results of the "picture doctoring" inconclusive.
Also, it doesn't matter that Prince Andrew was photographed with Epstein on several occasions and that he invited Epstein to his daughter Beatrice's 18th birthday because according to him, Epstein was a friend of a friend who he barely knew.
Then there's the whole "staying at Epstein's apartment AFTER his first conviction. You guys, there is a simple explanation for this- he felt that it was the honorable thing to do. he ACTUALLY said, "My judgement was probably colored by my tendency to be too honorable but that's just the way it is." It's a character trait that's a flaw if you will.
He explained that he stayed at Epstein's mansion to "break things off" with him due to his criminal convictions.
My personal favorite was when the interviewer told Andrew the woman in question claimed he was really "sweaty", he said that was simply not possible because he had a previous medical condition that he called "peculiar" (this condition is now thankfully a thing of the past), where he was unable to sweat. Something having to do with his glands and serving in the navy.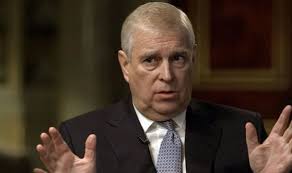 At one point, he claimed he couldn't have slept with the woman on the evening he supposedly did because he remembers exactly where he was that night. Wait for it- he was at a Pizzeria in Woking with his daughter for her 13th birthday and that in itself is CRAZY because he's a royal and it's NOT like him to go to a pizzeria. Let alone in Woking, wherever that is.
The students of University of Huddersfield have started a campaign for Andrew to resign as chancellor of the school and he has been dropped from several charity organizations. Things aren't looking amazing, to say the least.
In other news, how sad is it that Barney's is closing? It's all a big mystery. When will they shut their doors for good? When will there be a real sale (not the 5-10% off they're offering)? What will happen to all their merch?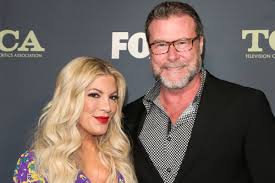 Page Six is reporting that Tori Spelling and Dean McDermott went to Barney's for Dean's birthday and put on a full on photoshoot at the store while Tori posed with wads of cash. Because when credit companies are publicly calling you out for money you owe them and Uncle Sam is after you, that's what you should do.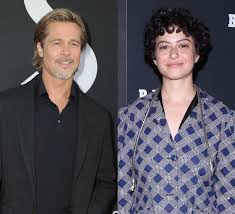 Brad Pitt and Maeby from "Arrested Development" attended an art exhibit together over the weekend and my mind is blown. They came together and left together. Are they both just really into art? It's now being reported that they were spotted together a few months ago leaving a play.What do we think? A pair of art loving friends or are they fully together and no one's noticed until now? Hmmm. I will be very curious to see what Angelina thinks about this.
From somewhere near lots of art exhibits and star crossed lovers,
Julia Obst