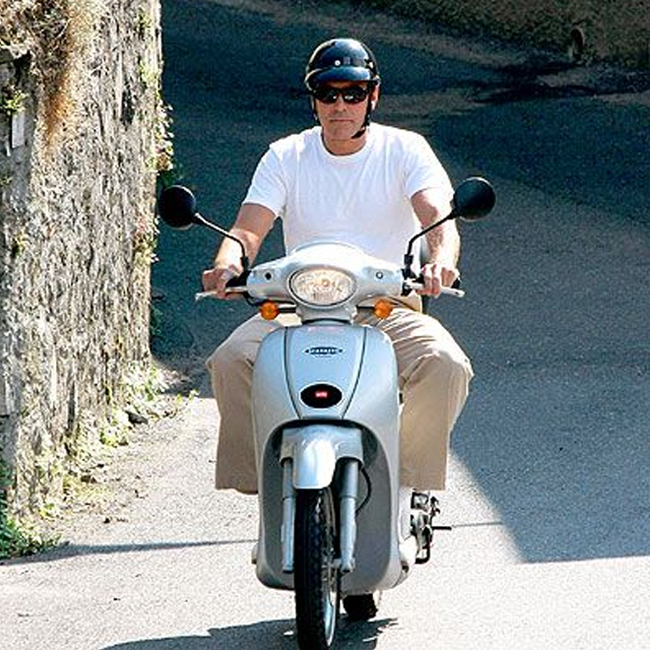 Hello Darlings! How was your week? You know who's had a great week? George Clooney. No just kidding, he actually had a pretty bad week after getting thrown 20 Ft. from his scooter. Thankfully, he was seen boarding a private plane to continue shooting his movie, "Catch 22" on Thursday with his family and seems OK!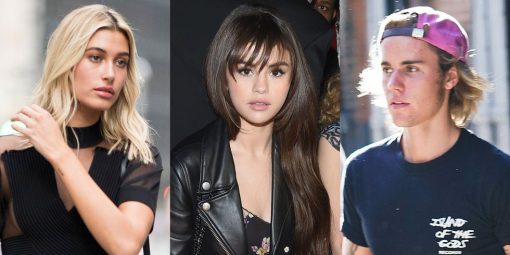 Justin
Bieber
and Hailey Baldwin- now they're having a fantastic week. They got engaged, and unless you have been living under a rock, you probably already know this.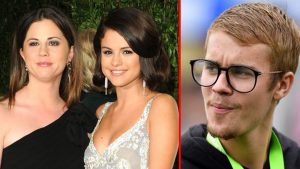 My favorite part of Justin's personal "announcement" on Instagram was when he said he was going to "wait to comment on his engagement, but word travels fast." I mean, yeah, if you're Justin Bieber and you propose to your girl in front of a big room of people in the Bahamas after salsa dancing in front of everyone, I would say that's true.
Will he ever be able to shake the "Jelena" moniker? Who knows? But in the future, before posting such a big confirmation, Justin should try using spell check. He made several grammatical errors.
So let's have a moment of silence while fans all over the world mourn the official end of Justin and Selena who had dated on and off for eight years. "Sources" (I mean her reps ), said "she could care less" but I wonder how Selena really feels. At least she got to date Justin before his long haired, bandana wearing, weird mustache faze. Sadly, she was seen drinking at a bar right after the news of the engagement broke and that is not OK with a kidney transplant but anyway here's my hot take: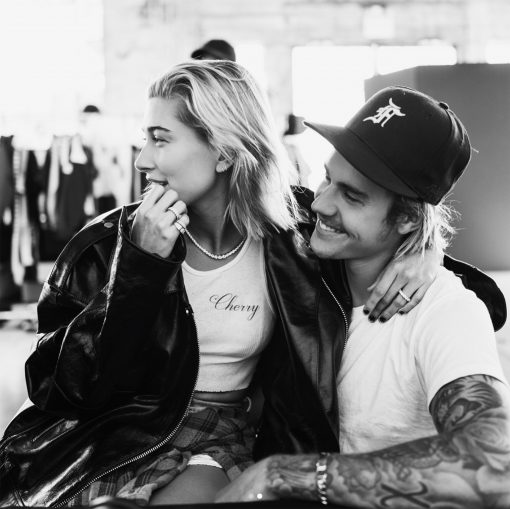 Hailey's always been in love with Justin but he sort of kept her around as a side chick while he went back and forth between Selena and whatever hot model he was dating at the time. Selena's true love has always been Justin but her mom stepped in and she was NOT having it, and when I say not having it, there was an ambulance called to her mom's home at one point shortly after they reconciled.
Justin represents all those years of misery and hell he put Selena through with their toxic relationship. Selena didn't want to give in and admit her mom was right (because who does) but she took a moment to reflect and ended things with him. Personally, I think he started dating Hailey to make her super jealous (also because she seems like a fun and spontaneous girl and is gorgeous), while he continued to text and call Selena , who was focusing on her health after her kidney transplant and her lupus and couldn't deal with any negativity. Once Justin realized he wasn't going to get Selena back, he went back to his "best friend" Hailey. Also, Pete Davidson and Ariana have been getting way too much attention lately so he decided why not get a piece of this engagement pie? Justin and Hailey both thanked God for bringing them together and both happen to be members of the same church as Selena and Kourtney Kardashian.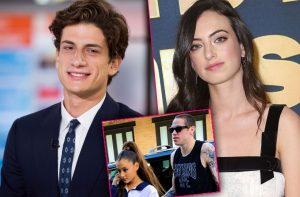 Remember when Pete Davidson and Cazzie David were "on a break" and he and Ariana Grande fell deeply in love and got engaged all within one month? Well Cazzie made every girls revenge fantasy come true.
Rumor has it, she's casually dating JFK's GORGEOUS grandson, 25 year old Jack Shlossberg. It's nothing serious yet but hanging out for the summer on the Vineyard with Jack sounds like heaven. Killing it Cazzie!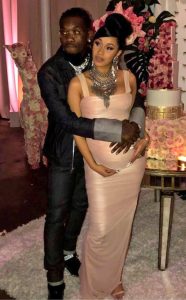 Last but not least, congrats to Cardi B and Offset! Welcome to the world Kulture Kiari Cephus! Remember when we all thought "Apple" was a crazy name? Yeah, me too.
From somewhere near lots of "dressing on the side".
Julia Obst