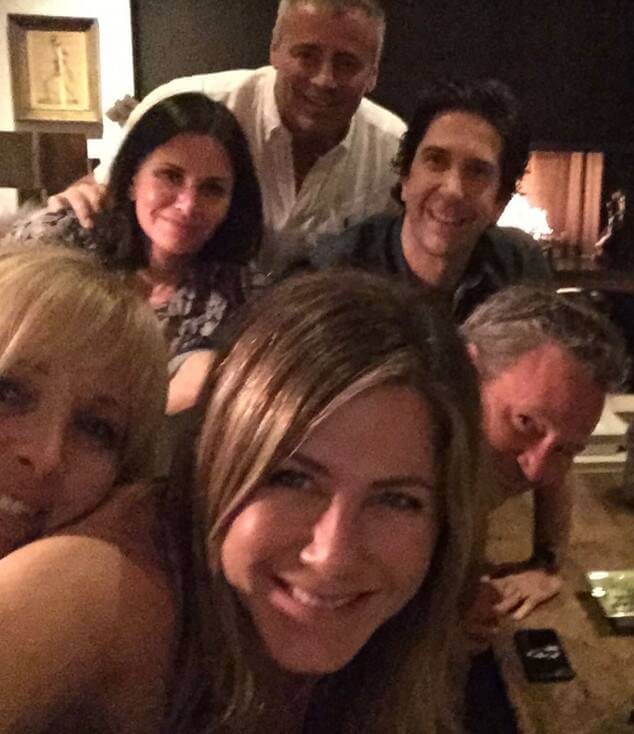 Happy Wednesday you gorgeous Lambs!
I hope you're all having an amazing week. So much to discuss, let's get started.
The biggest story on social media this week is that Jennifer Aniston just joined Instagram. And people are excited. It's national news. No, really, it is. Ellen even mentioned it on her show! Jen posted a selfie with the cast of "Friends" as her first picture. Right away, Justin Theroux started following her, even leaving comments and emoji's, and she followed him right back. She and Justin are very friendly. It's almost like they never divorced, were never married, weren't really in a relationship, and were friends and business partners with the goal of raising his profile. Weird. Right after their breakup, he was pictured walking around hand in hand with a million pretty girls and she did an interview somewhere saying she was "not heartbroken" after they separated. I feel like there will be many Neutrogena, Smartwater and Avocado toast posts in the near future.
Jen can now post pictures of her flat belly every day of the week so the press can finally leave her alone and not report that she's pregnant all the time (even though she's 50). I like Jennifer Aniston. She seems super cool. I've also sat next to her at the Tower Bar at least ten times over the last few years and she always looks healthy and radiant and has a smile on her face. I guess I feel like I know her. I'm genuinely curious though- was Jen hanging out with the cast of "Friends" on a random Tuesday or did she take this picture a few months ago in anticipation of her Insta Debut?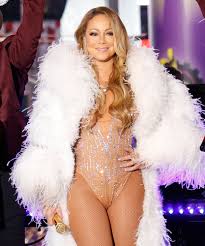 Now let's talk about my favorite lady, "Mother of Lambs". Mariah Carey continues her reign as Queen of everything awesome and of course Christmas. No, in fact, she's extra fabulous, she's a KWEEN. Mariah was one of the six women honored in Variety's 2019 Power of Women issue for her work with The Fresh Air Fund's Camp Mariah. The person who interviewed her for this issue began his piece by detailing Mariah's "early afternoon interview" ( which was a PRINT interview, there were no photos involved) that slowly became a 10 O'clock in the evening interview because Mimi was busy with several outfit changes and giving "notes on lighting". At one point she made a comment about fluorescent lighting being "toxic" while sipping wine in two robes and munching on pumpkin seeds. During this interview, she referred to herself in first person, (We), at least three times and I love her even more for that. Mariah is in the process of writing a memoir and I'm so excited to read it next year when it's out. She has confirmed that she will discuss her infamous marriage to ex Sony exec Tommy Mottola. Last but not least, of course we ALL want to know why Mariah famously said she didn't know J-Lo that one time. Mariah is going to spill the tea and I am so here for it. She's a legend.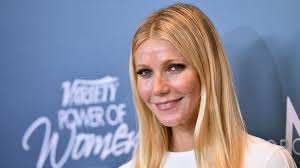 Speaking of legends, someone who attended the Elle Women In Hollywood event this past week tweeted the following: "Gwyneth Paltrow just bypassed the overcooked halibut and ordered a pizza to her seat at Elle Women in Hollywood and is drinking a martini. Legend." Ordering pizza to the table at a luncheon held by a magazine is its own kind of fabulousness. HA. I love it. It kind of reminded me of the one time my husband and I went with some friends to a murder mystery dinner and they had served terrible food but we had two hours left and the food was so awful that we Postmated Popeye's. Never gotten more dirty looks but it was amazing and I regret nothing.
From somewhere where the sun seriously won't stop shining even though it's Fall,
Julia Obst