Happy Wednesday Angels!
Who's ready for Hanukkah and Christmas?? Personally, I feel like I've been robbed of a holiday month, it's all gone way too fast and I've had zero time to even bond with my tree.
Diddy just had a 50th birthday party and it seems like every famous person in the entire universe showed up. The KarJenners, Mary J Blige, Snoop, Leo, Usher, Kanye West, Beyonce and Jay-Z -literally everyone. According to Page Six, guests were reportedly invited to his party via audio message from Naomi Campbell. On the audio, she said, 'You're invited to Diddy 50… only come with dancing shoes and good vibes."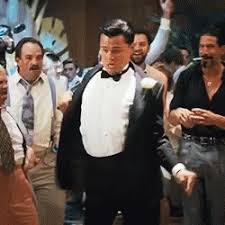 Speaking of Leo, remember when he punished us all by partially blinding us that one year by showing off his dance moves at Coachella? Personally, I just assumed it was Coachella and Leo was feeling whatever just hit him. Well now theres a video that went viral of him dancing at Diddy's birthday party. It's interesting because Leo is always in a baseball hat and hoodie doing his best to keep his profile on the down low. But when it comes to dancing, this guy let's loose like NO ONE in the world is watching. The thing is though, he's Leo, so of course everyone is watching. Some creeper from the party posted a video of Leo dancing like a drunken me while Bobby Brown performed "Every Little Step". There was a lot going on with his hands, like a lot. Camilla Morrone looked slightly off and sipped her drink and Leo was FEELING the music. Maybe she had no idea what song it was. Leo was acting like me when I have a few drinks at a party and think I can sing along to Whitney Houston out loud and that I sound surprisingly fantastic, even compared to her. Let's just say Leo does not have the dance moves that a young Bobby Brown had. Nevertheless, he's still the cutest.
Adam Driver, who reminds me of a Picasso or Modigliani painting (the guy from Girls and Marriage Story who everyone thinks is hot and I just don't get it), recently walked out of a NPR "Fresh Air" interview. On a side note- everyone that I know who thinks he's hot always says the same thing: "I find him strangely attractive". Apparently we will never get to hear the interview because they couldn't finish it with him walking out and all. In his defense, Adam has routinely expressed displeasure with listening to or watching his own performances in the past, he even did so on a prior appearance on "Fresh Air". From what I have read, it's more than just not liking to hear himself- he feels nauseous and physically ill. He apparently hid in the bathroom during the premiere of one of his movies.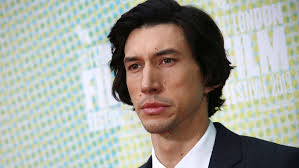 He previously said, "Yeah, no, I've watched myself or listened to myself before, then always hate it," Driver said. "And then wish I could change it, but you can't. And I think I have, like, a tendency to try to make things better or drive myself and the other people around me crazy with the things I wanted to change or I wish I could change."
Look, I hate listening to myself too. I've had many telemarketer people call me and after two seconds, they ask to talk to my parents or "any adult person that may be available." I've also asked my husband on several occasions who that girl is leaving him a message with the whiny voice, only to find out it's actually me. Is he going to skip all the award shows? Because I'm not sure how he can get around clips being played there.
Mariah Carey's getting all sorts of bad press in the last 24 hours because her team ordered 500$ worth of take out food and didn't leave a tip. Well hold on a minute. It wasn't Mariah herself that didn't tip. Then there's the question of tipping when it's a take out order. This is always up for debate. How much does one tip, if anything, on a takeout order? My rule is that a tip is necessary if your food is being delivered. Of course. But what if you pick up your own food? Do you tip? And if you do, how much?
I say we should always tip but not to blame Mariah on this one because I can guarantee you that whoever this non tipping person was, they are no longer working for Mariah, as that's just not her style. I just think it's best when the restaurant adds gratuity to orders so that there's no questions asked.
This is what I love about Europe- they just overcharge you by a lot and don't expect a tip! Win Win for everybody!
From somewhere near lots of expensive restaurants and grocery stores who ask if you want to tip when you check out,
Julia Obst