Let's recap the week and talk about things we'd like to see in 2018.
First lets discuss Brad and Jen. Did you hear?? They're getting back together! His family is very excited and have long wondered what would have happened if Angelina never stepped into the picture and ruined Hollywood's "Golden Couple".
After what Brad did to Jen, would she really take him back? Angelina would be SO mad. It would be such a case of Karma coming back to haunt her wouldn't it?
Although the internet is going wild with speculation, even going so far as to confirm that the former couple got married over the weekend in Brad's hometown of Missouri and Brad's family pastor officiated the wedding.The truth is, his 87 year old pastor is long retired and the former couple hasn't seen each other in ages, according to People Magazine.
As of right now, none of this is true. Would we like to see them hanging out and reminiscing over old photos together while drinking a Shirley Temple (Brad's sober now) ? Of course we would! But unfortunately, this is JUST A RUMOR.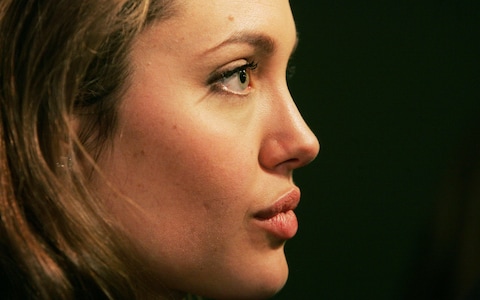 Can someone tell me if Angelina has Netflix? I mean WHY SO SERIOUS? I for one, would love to see her let loose once in a while. Don't get me wrong- working with thousands of charities (OK 29 ) and being a special envoy for UNHCR is admirable and wonderful but wouldn't it be so refreshing to see a picture of her out at a party having some wine or instagramming from her house while having a girls night with face masks and pizza?
The woman has six children and someone needs to invite this girl out for a night on the town. I feel like Chelsea Handler should reconsider her feelings towards Angie and give her a shot and take her to a bar crawl.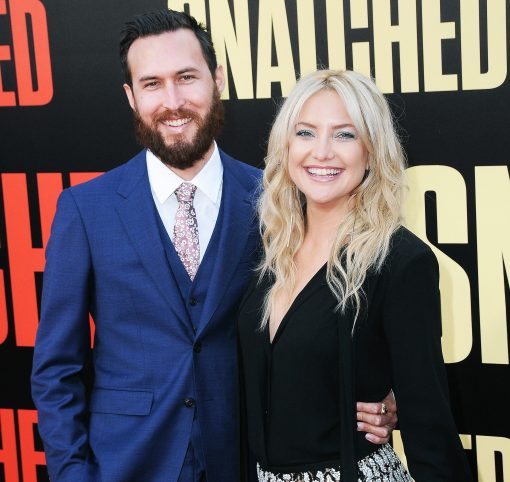 Congratulations to Kate Hudson on her third pregnancy! Little known fact. Did you know her baby daddy Danny Fujikawa is Erin and Sara Foster's stepbrother? Erin and Sara have been besties with Kate since childhood. They really know how to keep things in the family!
Carrie Underwood's face. This is a mystery. Does Anyone else think she looks exactly the same since she came out and said she has a horrible fall and needed between 40-50 stitches? I genuinely hope she is OK as we adore her. However, something about this just seems a bit off and I can't put my finger on it. She's posted pics of her face and looks exactly the same. Sound off in comments below.
Let's talk about Anna Wintour for a moment. The upcoming nuptials of Bee Shaffer and Francesco Carrozzini may be the most anticipated wedding of the year (I'm looking at you Harry and Meghan). Anna will reportedly be hosting the wedding of the year at her fabulous 40 acre estate in Long Island on July 7th. Rumor has it this will be following her exit at Vogue.
If there's anything I have learned from her after all these years its that:
1) She would never wear head to toe black
2) She hates trends
3) I believe if Anna says so, it makes it true.
Last thing. Can we take a vote on the cut off age for men and women who have major crushes on Timothee Chalamet and what's appropriate?
From Somewhere in Beverly Hills
Julia Obst
Editor's Note: The Blonde and The Brunette is pleased to welcome Julia Obst as a Contributing Editor opining on everything from rumors and pop culture to flights of fashion fancy. Originally from Russia, Obst has been an LA girl her entire life. After years of spending time on the LA social scene, she realized she should use her relationships and contacts and turn them into a profession. From owning her own pr firms to working at the top pr firms in LA, she was a publicist for seventeen years. She prides herself on always valet-ing and never carrying any cash. So hang on. It might just be a bumpy ride but always a lot of fun as we introduce What's Happening Wednesdays and so much more.