Winging their way from Italy (actually via appearances in New York), the Attico duo, Creative Directors, Gilda Ambrosio and Giorgia Tordini, hit LA Wednesday night for a very exclusive, private dinner party hosted by Saks Fifth Avenue at the A.O.C Wine Bar in Hollywood. Lucky me, I was one of the co-hosts with my dear friend Angelique Soare and Tracy Margolies, Chief Merchant, Saks Fifth Avenue. We welcomed the Attico (which incidentally means Penthouse in Italian) girls to the LA scene along with a stunning group of local and international "It" girls from Chiara Ferragni (who was making her first appearance since becoming a new mom) to Erica Pelosini, Rocky Barnes, and DJ Nikki Pennie.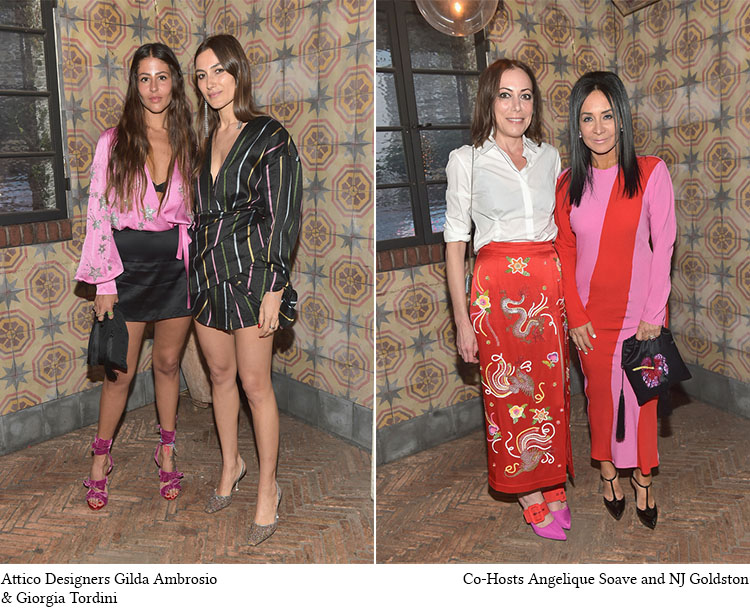 The evening unfolded with cocktails followed by a beautiful dinner in an apropos almost Italian, Tuscan-like setting at A.O.C. It was the perfect backdrop for the chic crowd who was clad in much of the colorful Spring Summer 18 line highlighted with numerous power pink and red looks from the line. I went with their bold pink and red satin striped gown as did my good friend Erica Pelosini. We forgot to check in with each other (and usually do) and there was no "who wore it best" because we spent half the night laughing over "The Blonde and The Brunette" both rocking the same dress. The best part of Attico's robe and wrap dresses along with the tops, which most of the guests and Gilda and Giorgia sported, is that they can easily be paired with denim and their luxe satin pouches. The perfect statement tops for day to evening.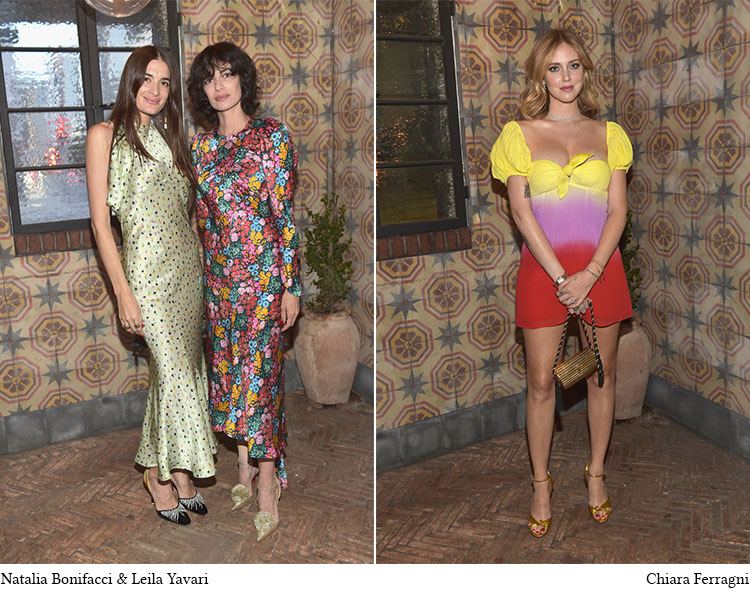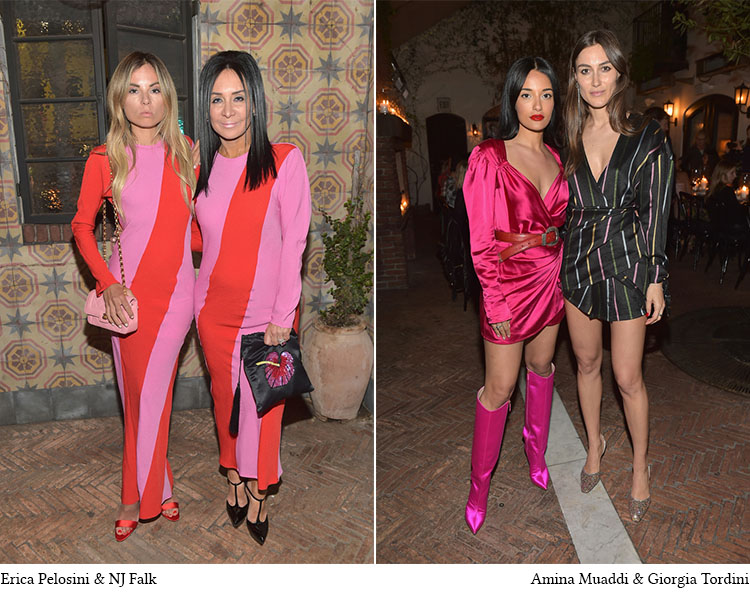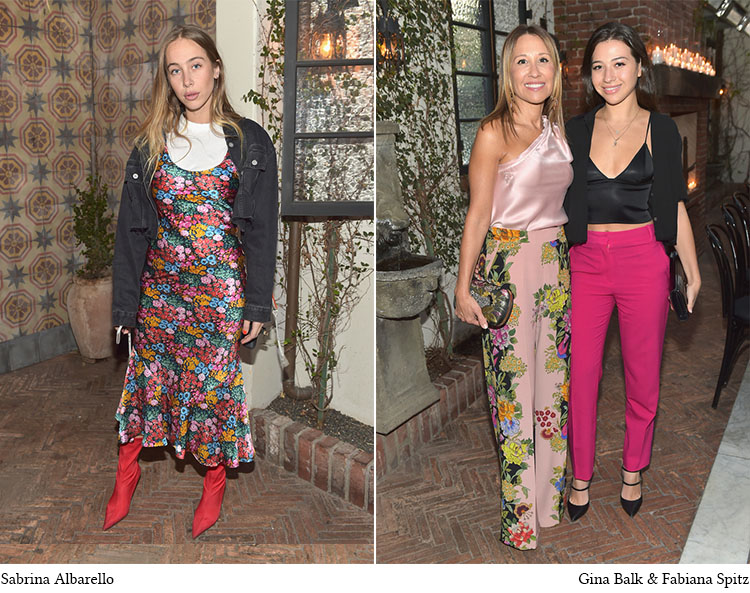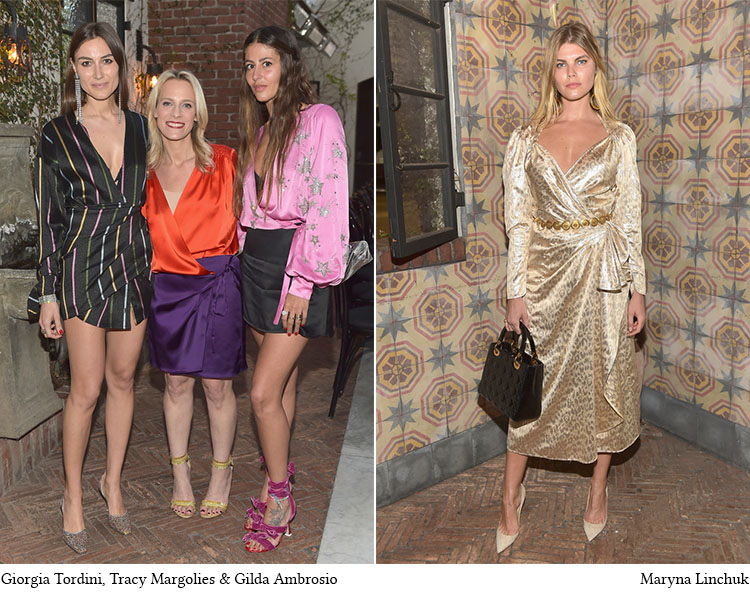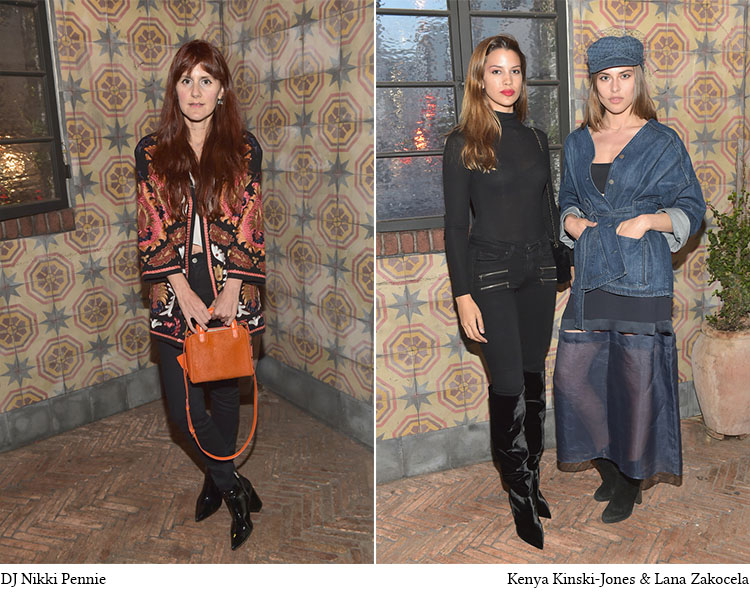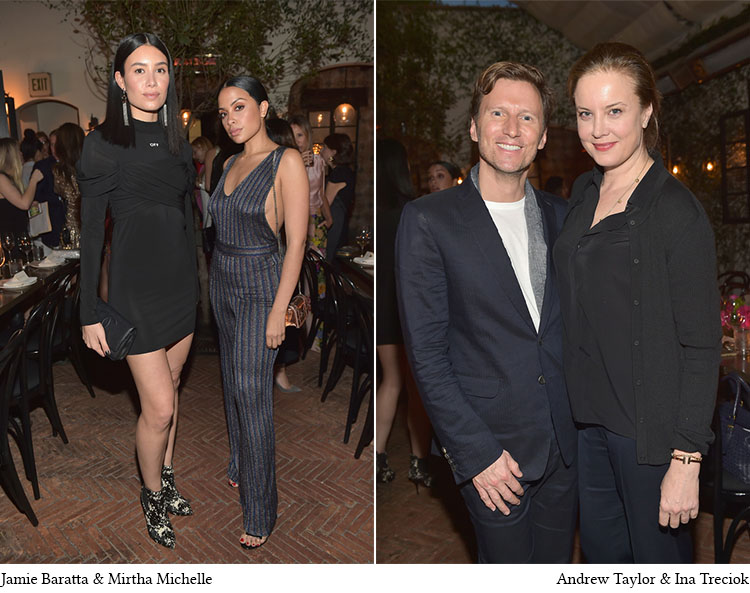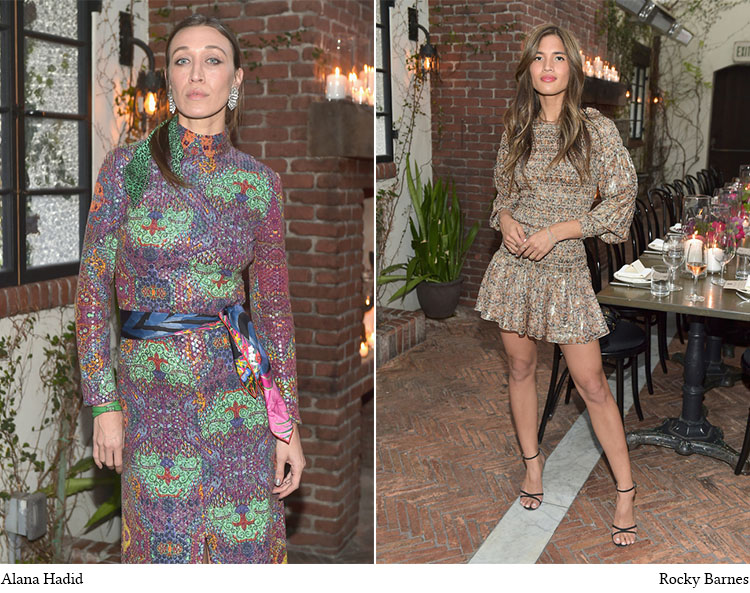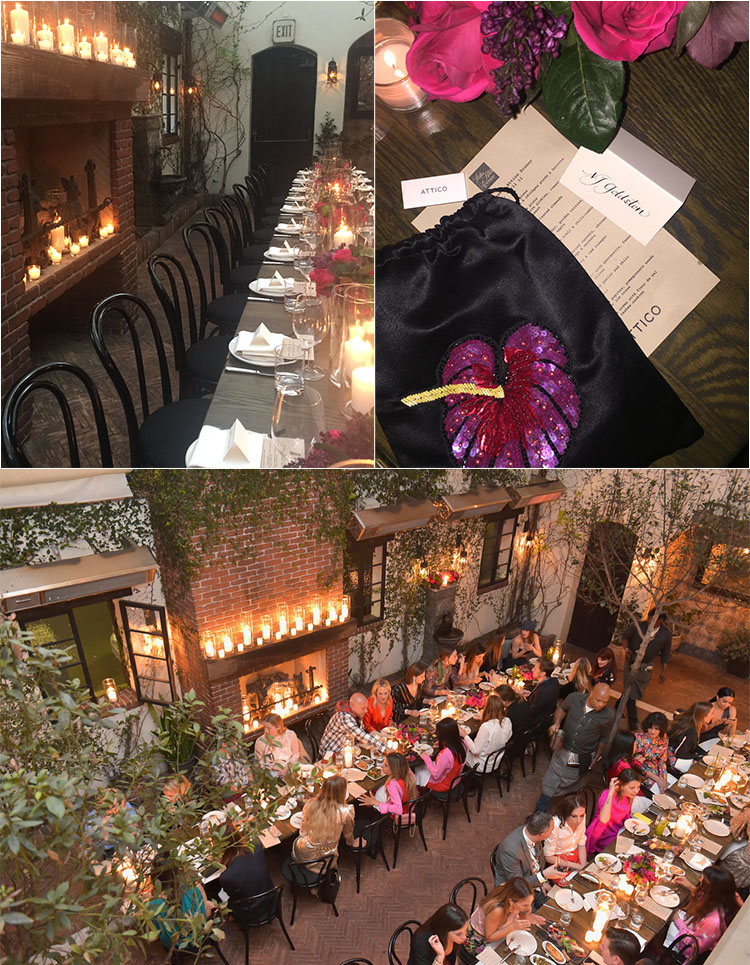 So if you haven't experienced the line first hand, you might just want to join, as Vogue says, "the seductively immersive retro-fantasy world at Attico, in which gorgeous women in perfect apartments sip bespoke cocktails, all the while wreathed in Platonically ideal vintage-inspired dresses." That's sure what it seemed like Wednesday night. Only this time it was the LA way.
Amore
NJ Goldston or NJ Falk (depending on my mood)
photo credits: Donato Sardella/Getty Images for Saks Fifth Avenue and NJ Falk