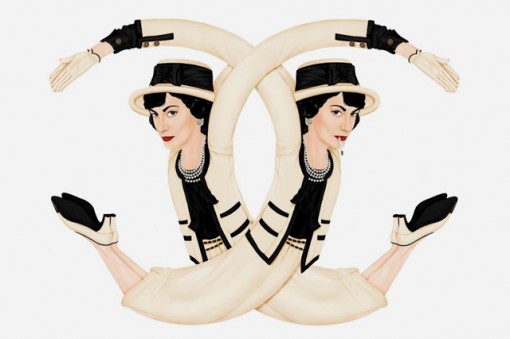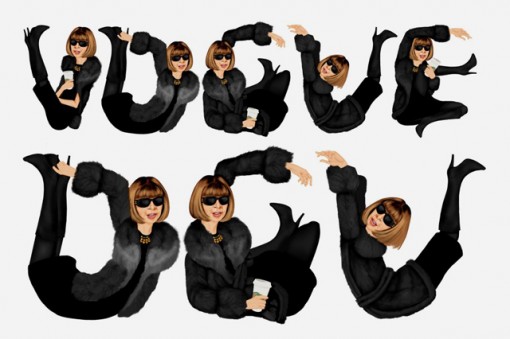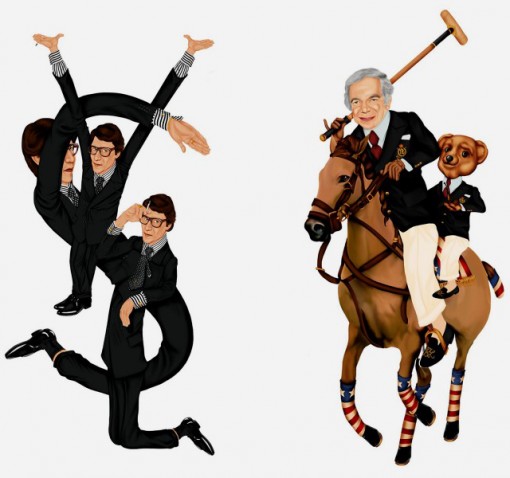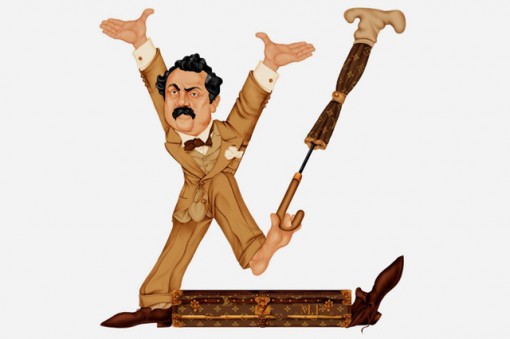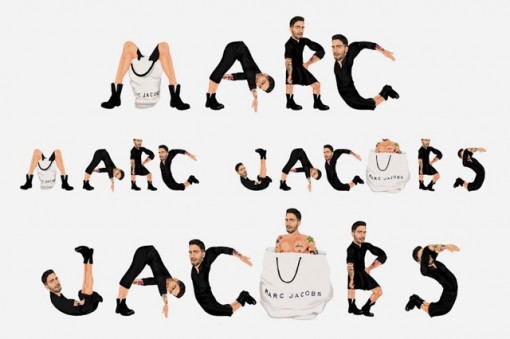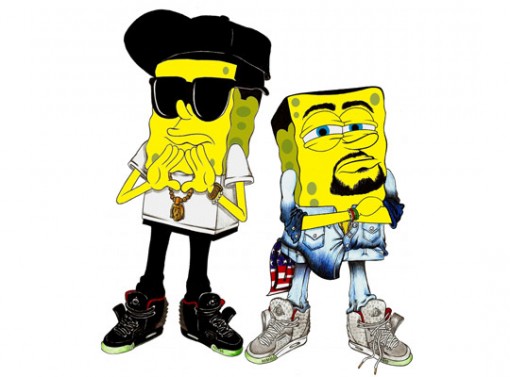 Dutch artist Mike Frederiqo answers this question in his eye-catching new series "Logos by Mike Frederiqo." Quite simply, in his latest work, he's turned designers into brand logos. Starting off as a graffiti and tattoo artist at 16, he's actually been drawing since the the tender age of three. He's now moved on from his riveting Sponge Bob meets musician illustrations (think Kanye West and Jay-Z as pictured above) to high fashion and designer logos.
The mix is a lost art that once was prevalent in the fashion world. Yes, for decades, illustrations were a major form of showcasing collections each season. Frederiqo's twist, encompassed by wit and humor, is as refreshing as it gets. We wouldn't be surprised if he takes his "cartoonist" branding even further! Well, he has with his Sponge Bob t-shirts.
His latest take is on the iconic Miss Coco Chanel, Anna Wintour, Yves Saint Laurent (yes, the man himself before the brand became Saint Laurent last year), Ralph Lauren paired with a Polo pony (of course), Louis Vuitton and his timeless monogrammed luggage, and fashion darling Marc Jacobs.
According to a recent interview in High Snobiety, Mr. Frederiqo has lots more projects on tap including many more tees, a new website, and eventually designing his own clothing line. Stay tuned, we have a feeling this is just the beginning of his bell curve.
Xx. Jadan Huter & NJ Goldston, The Brunette