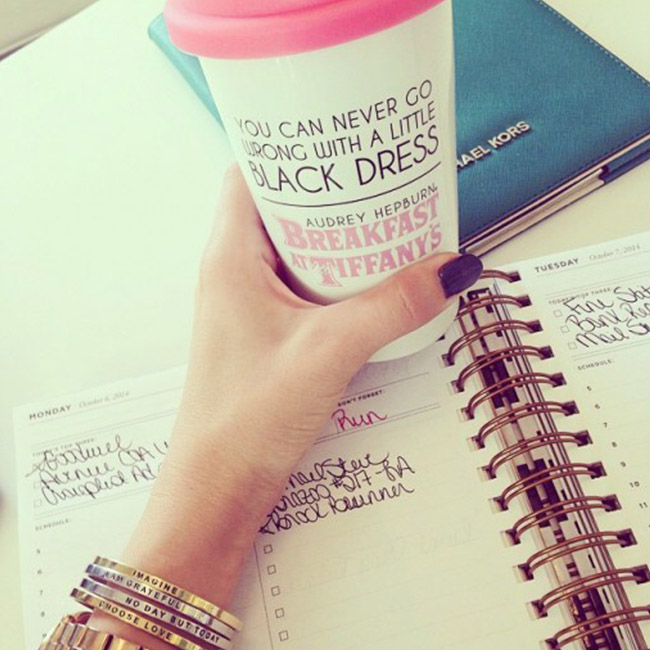 With everything going on in this world and the beginning of a New Year, what better way to choose peace, love and positivity than to wear it on your wrists everyday as a constant reminder.
Positive thinking leads to a positive happy life, and that's what Mantraband wants to share with everyone in this world. Mantraband is on a mission to inspire & empower the universe one wrist at a time, and what better time to join them! We think it's just the right time to self gift some inspo as we head into 2015 with their classy & timeless arm candy.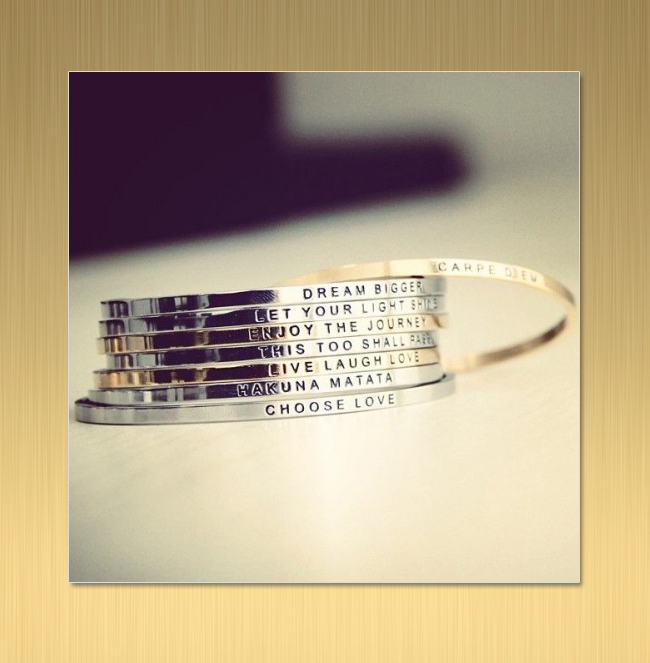 What's your mantra? Or maybe you have more than one.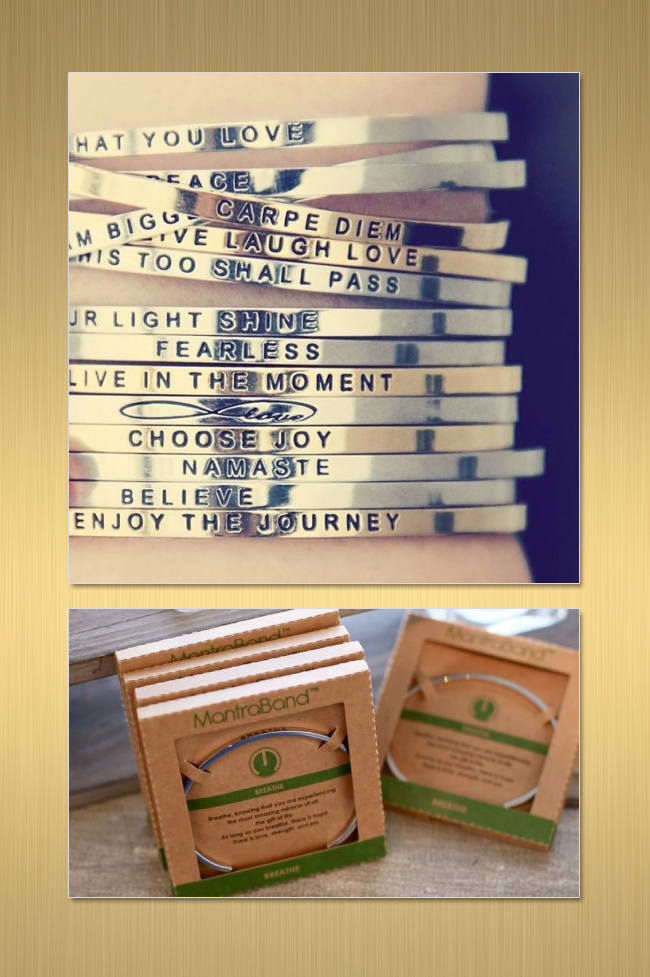 Here's how it works. Mantrabands are simple, elegant, and inspirational. They were created to promote a life filled with optimism, positivity, and mindfulness. They are to be worn each day as a reminder to always choose happiness, live how you love and always be present in every moment.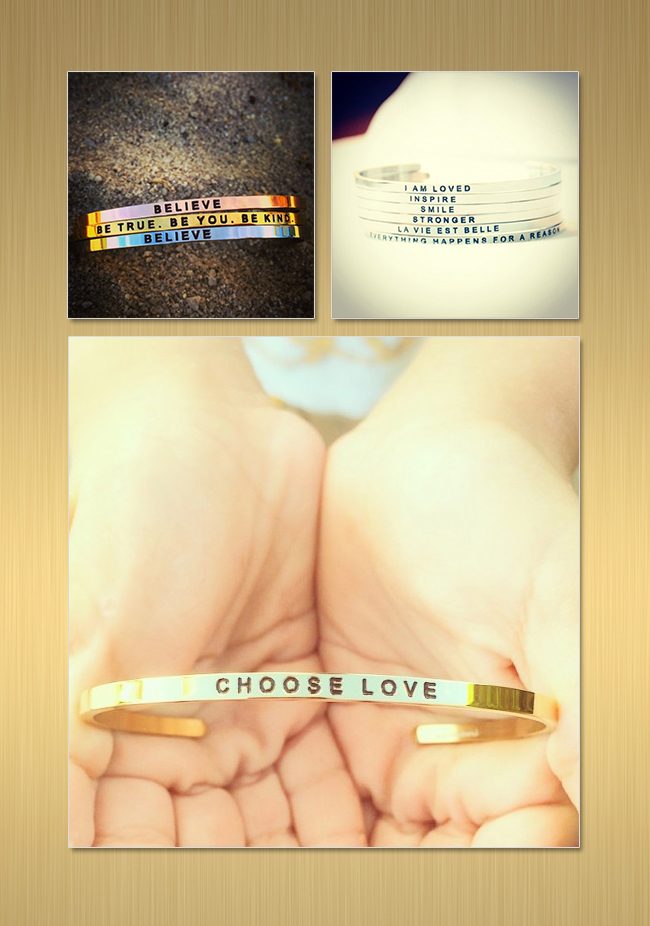 They are each made of hypoallergenic, tarnish resistant, nickel free and lead free stainless steel. Gold and Rose Gold Mantrabands ($35) are made with the same strong, tarnish resistant material as the silver bands ($25), with a thick overlay of 18K gold. They are fully adjustable, fit most wrist sizes, and were designed to be lightweight, comfortable, and durable. My favorite way to wear them is to layer them! Collect a new Mantraband each year, each month or each week! We also love them as bridesmaid gifts as we go into the wedding season.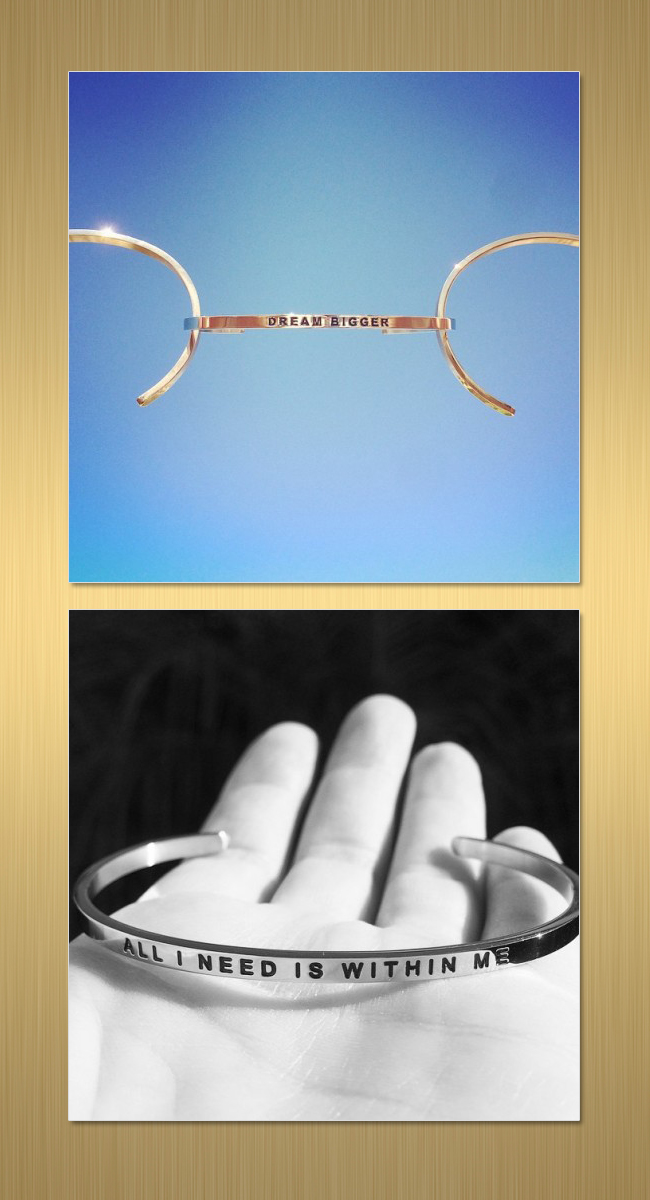 They ship from California, and the shipping is always free. To order : Mantraband . If you're wondering which one I wear. It's "All I Need Is Within Me."
Xx. Jadan Huter