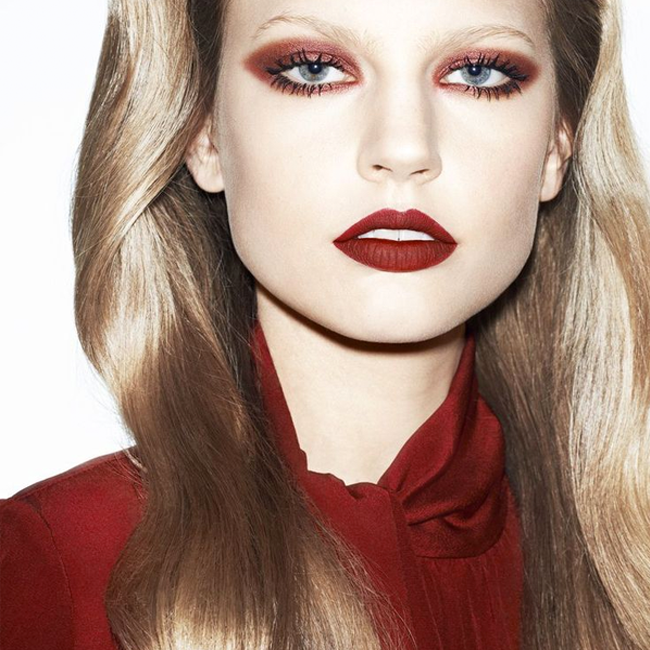 We've already spotted it. Marsala. Pantone's newly crowned color of the year. You know it's true because Hollywood glamour gals have already turning up in it on the red carpet. They are lucky enough to get to lead the trend as designers and stylists elbow each other to get them in the "it" gowns. You'll see it popping up everywhere. Defined as a rich reddish brown, it is apparently destined to define consumers mood this year. What does that mean? The 70's is back but in a whole new sophisticated way. This time round it's "Vintag-y, earthy, and hints at the dregs of a wine bottle." Pantone exec Leatrice Eiseman says, "It has an organic and sophisticated air. "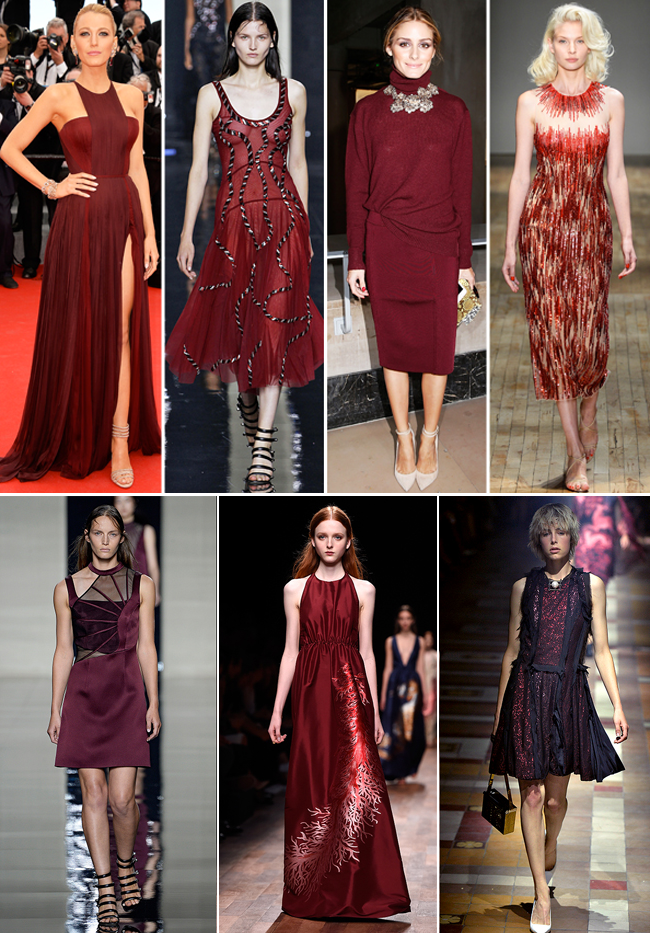 If you still have doubts, the Pantone forecast actually effects everything you might just see on shelves this year in decor, fashion, graphic design and even the makeup you wear.
In fact, Marsala is already considered a 'go-to" color for cosmetics and beauty products. Sephora just rolled out its annual collab and billed Marsala as a "bold pop of neutral" deeming it exceptionally flattering against many skin tones.
Maybe it's the fashion devotee in me, but somehow I vibed the trend, and actually wore Marsela to work just as it was announced. I showed up at the office in what else but my Marsala Mary Katrantzthou symbol top and my vintage Rag & Bone jeans. Marsala. I guess it's official even in Beverly Hills.

xo,
-NJ Goldston, The Brunette & Lauren, The Blondette.