It's a known fact that black has always been the "go to" color in every woman's wardrobe. Black has been our best friend and most trusted confidant for so many years. Nevertheless, it finally met its match! There's been a white out in Los Angeles, and we definitely don't mean snow! I'm suddenly seeing white everywhere.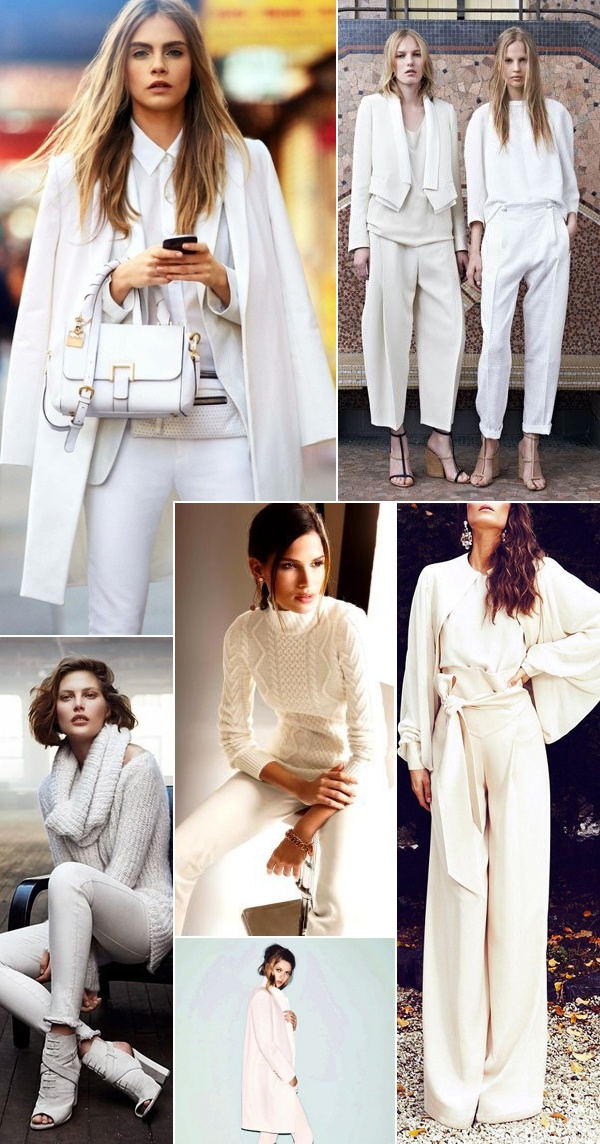 I know I know, all white everything? You probably think I'm crazy, but let me explain!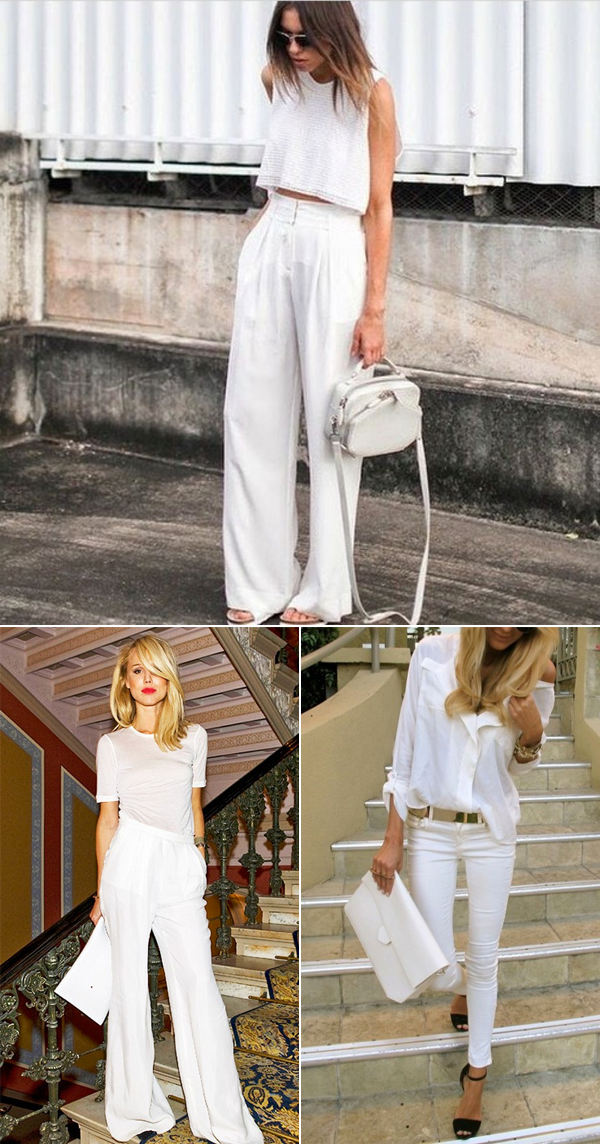 White has always been around for years, hiding in the corners, trying not to distract us from black. A sophisticated "pure" color always reflecting a calm and minimalistic approach to life, design and fashion. For whatever reason, even as blacks "counterpart," it has always been seen as "risky" to wear all white.
Which leads us to a very important question… What's life without risks?
I used to be one of those "all black everything" people, and then I came to realize how much classier white is (if worn right). You only live once right? I say YOLO! Wear the white, and do it right! It is a statement without being over the top, an excellent neutral pallet. EVERYTHING works well with white. Black accents, gold jewels, keep it simple and you'll steal the show!
Here are a few of my favorite, just in time to dive into the icy white winter!

Xx. Jadan Huter