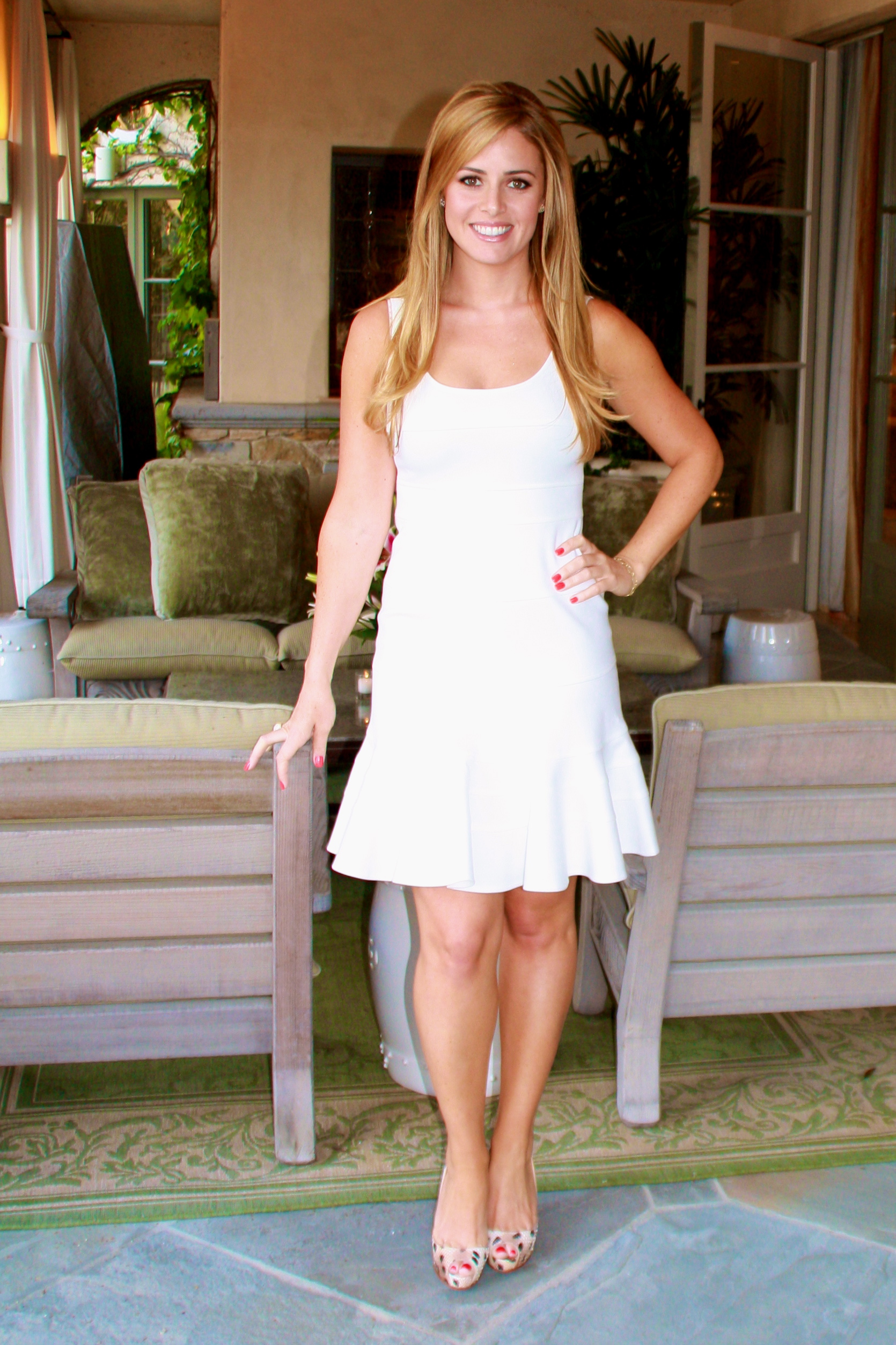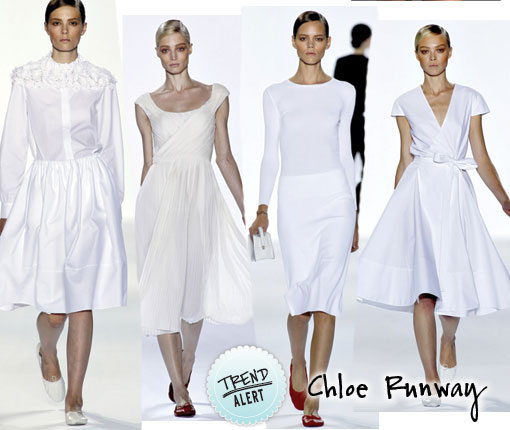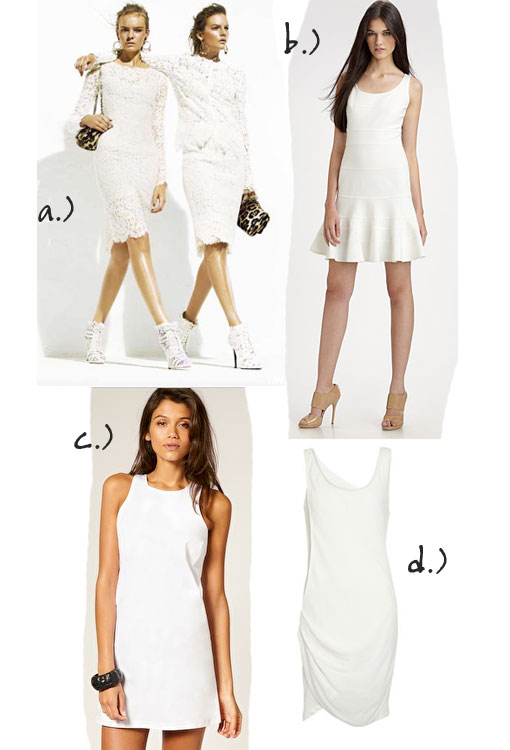 The new black, is white. This is evident in Chloe's latest runway looks. And as you'll recall from our post 'The 5 Must-Have To Update Your Spring Wardrobe' a few weeks back, incorporating white into your spring wardrobe is a MUST. And a crisp white dress is a great way to to it! It is fresh and glamorous and guaranteed to turn heads.
If you're going to show off with some white this Summer, just be sure to follow a few simple rules:
Beware of the White-Out. White on white is fine, and you can mix your shades of white, but please do our eyes a favor and wear colored shoes, bags, and or accessories.
Check the lining. Make sure the pockets or lining of white garments don't show through.
Don't wearing white to a wedding. It's the brides day, don't rain on her parade.
Don't wear white underwear. Trust me…It seems like that would be the best option, but they somehow seem to shine their way through. Wear nude or flesh colored and the lines to disappear.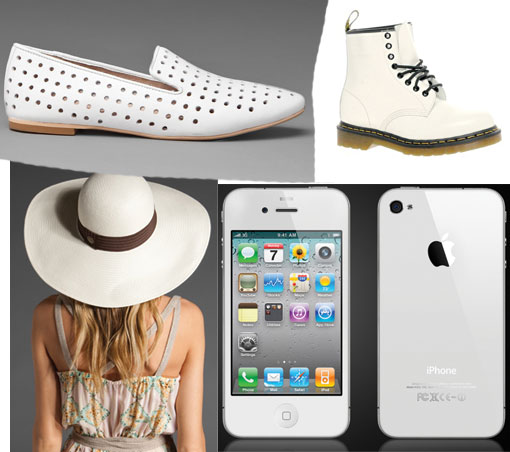 Also, here are a few of our favorite white accessories this season:
– Kathryn, The Blonde and Jadan