As seen on the Marc Jacobs, Stella McCartney, and Saint Laurent fall runways, menswear motifs are having a moment. Take a cue from the boys this season! Think pinstripes, blazers, oxfords, tailored trousers, and brogues, but styled with a chic, feminine twist. Shop these perfect J. Crew collection menswear looks below. We love the vests, oversize jackets and suits from this collection.
To accompany this trend, we love the messy bun like this from the J.Crew Catalog: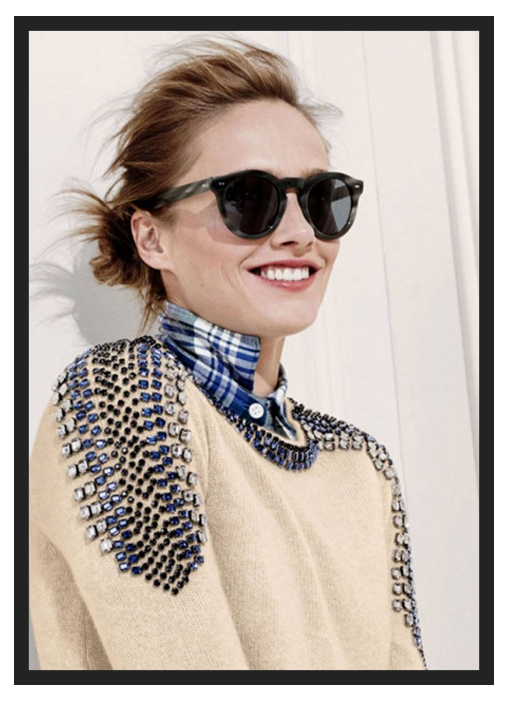 Here is how to do it:
1. Comb hair with a wide tooth comb or just barely brush hair to remove tangles.
2. Start by dividing the hair into sections, spraying the Lavett & Chin Original sea/salt texturizing mist from root to tip. Work into the hair using your fingers, twisting smaller pieces as you go.
3. If you have time, let hair hair dry or blow dry by flipping hair upside down and working fingers through. Don't brush or comb.
4. Twist hair into a messy bun with bobby pins. Voila!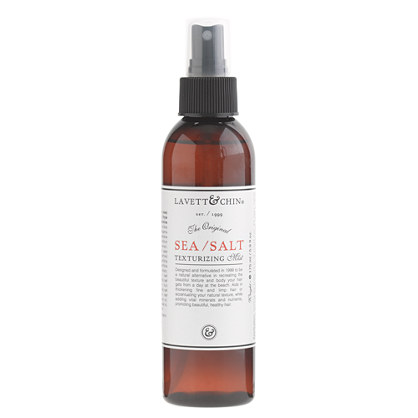 Lavett & Chin For J.Crew Original sea/salt texturizing mist $30.00
-Kathryn, The Blonde