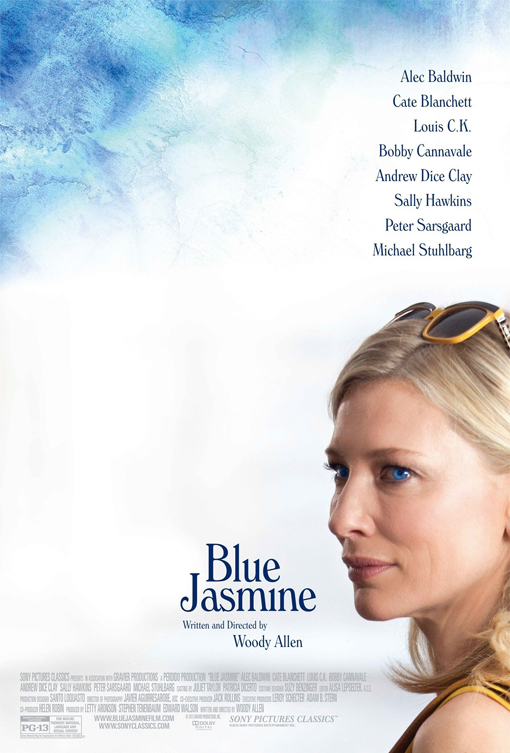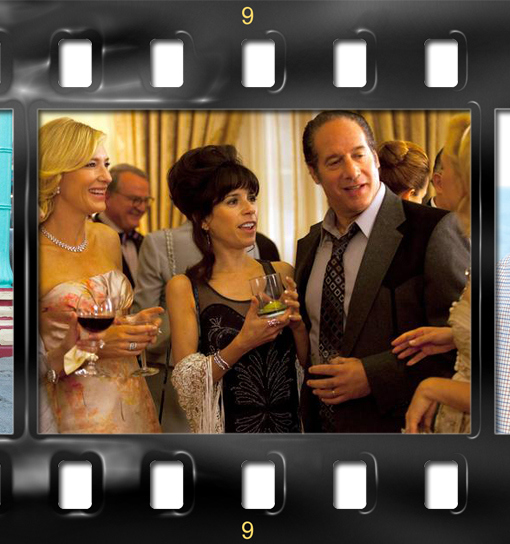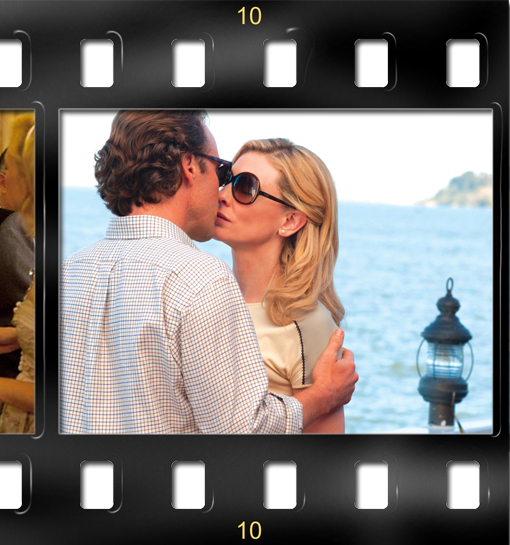 Described as possibly his best work in years, Woody Allen's new film,"Blue Jasmine, a modern-day tour-de-force, is being hailed as "as a cross between Tennessee Williams' masterpiece, A Streetcar Named Desire, and a Bernie Madoff-like tale." The brilliant Cate Blanchette, in the role of a lifetime, is cast as Jasmine, the "fancy Upper East Side wife of a crooked New York businessman thrown in jail for fraud." It's a fascinating study in personal delusion and endurance centered around a stunning life crisis.
I have to be honest. Woody Allen is not usually a director I clamor to see. As his films tend to be more on the morose side, I respect his work, but I do not usually run to the theaters to see it. However, after seeing the trailer for his newest film, I knew this time would be different.
This past weekend, Woody Allen's latest project (as both writer and director), "Blue Jasmine" opened to a limited release in a handful of theaters in LA and NYC. I went to see it and sat with a sold out crowd on Sunday. As Cate Blanchett is one of my absolute favorite actors of all time, this film had me excited from the get go. And, it did not disappoint.
Source – imdb.co Without revealing too much, this film does a lot of time jumps that allow the viewer to stay engaged (apart from the captivating dialogue and stellar performances) and that also facilitate the plot. The dialogue is riveting, honest and piercing. Shot in San Francisco and starring Cate Blanchett, Alec Baldwin, Louis C.K., Andrew Dice Clay, Peter Sarsgaard and (bursting onto the American Cinema Scene) Sally Hawkins, this film explores the nuances of familial interactions when mental illness is on the table. "Blue Jasmine" also explores adoption, fortunes gained and lost, life on both coasts of the US, blue collar life in a white collar city and a family in crisis. I do not want to give away the best parts of the film, so I will say that I highly recommend seeing it before it leaves the theaters.
My favorite quote from the film was when a ragged, drunk Jasmine (Blanchette's character) said, "Well, there's only so many traumas a person can withstand before they take to the streets and start screaming." That line summed up the entire film and was truly an incredible delight to watch. Blanchett's performance, in my opinion, deserves a nomination. No wondering they're saying "Blanche/Blanchette!"
You can watch the trailer here! Now go see it!
Follow our blog with Bloglovin
~Kate