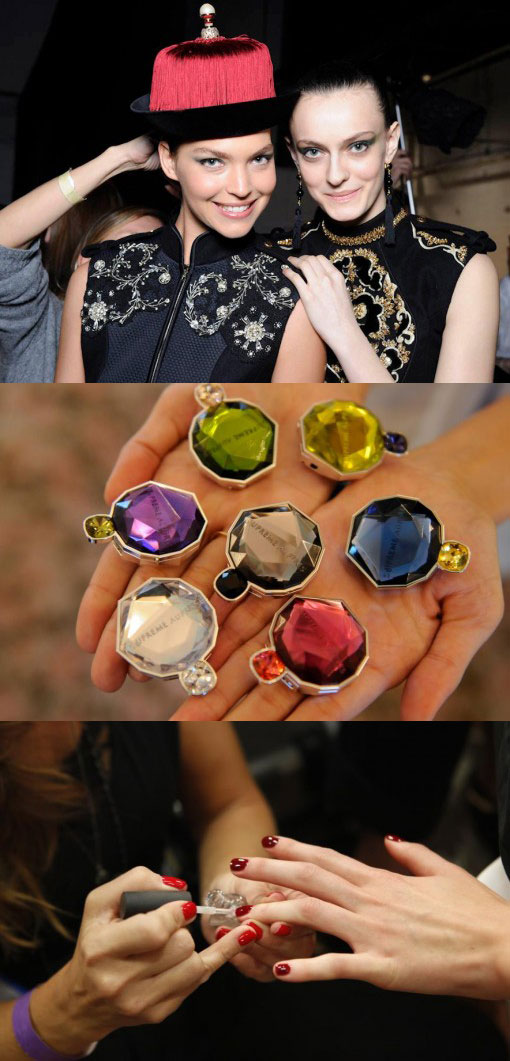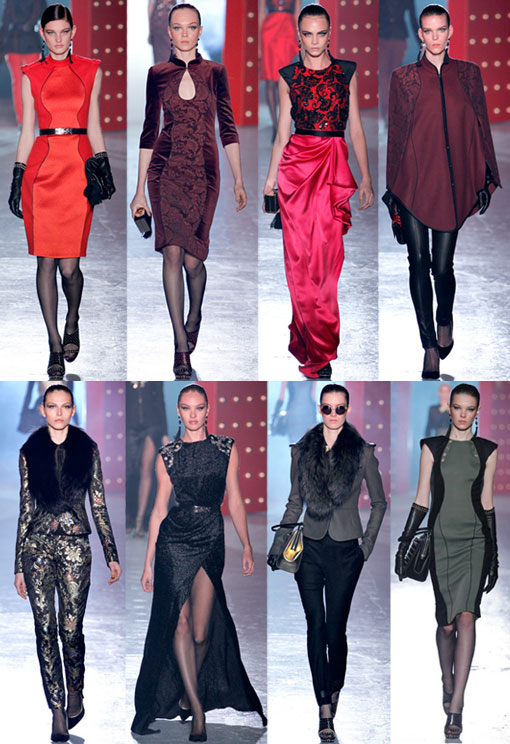 Photos Courtesy of Jason Wu.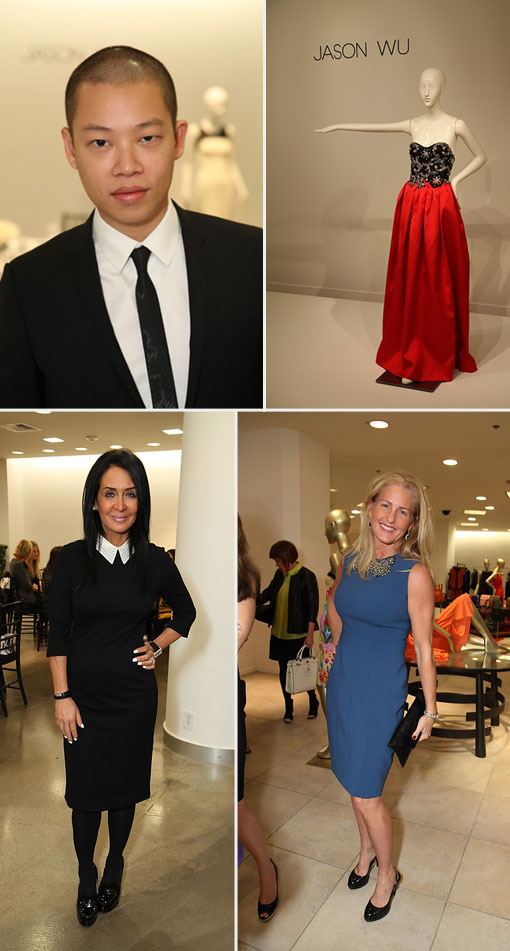 Photos by: Alex J. Berliner / ABImages
Photos From the Top Left: Jason Wu and An Exclusive Gown From His Fall 2012 Collection. NJ Goldston. Carolyn Powers. NJ Goldston and Judy Chang. World Renowned Hair Stylist Chris McMullin and Special Glimpses of The Saks Luncheon
Lately it seems I've had a lot of special days but this is really at the top of my list. I met Jason Wu last week when he made a rare Los Angeles appearance for a very intimate fashion show and lunch at Saks Fifth Avenue Beverly Hills. Jason Wu! He is absolutely charming, gracious and a true fashion mega talent.

I can't imagine you don't know all about his brilliant work, from the inaugural dress he flawlessly designed for First Lady Michelle Obama, to winning a CFDA Award in 2008. He is a true wunderkind. He brought his Fall 2012 Runway Collection; and, it is as dazzling in person as the photos indicate. Honestly, attendees and fashion critics all agree that this is a new personal best. At the heart of the collection is an exploration of his Chinese heritage utilizing three distinct themes: a strong military element, reflected in elegant Mao jackets in a flattering army green and also executed in a yummy burgundy (yes both shades are flattering color whether you are a blonde or brunette), designs inspired by the historical China of the Qing Dynasty, embodied in shades of red combined with Wu's breathtaking signature embroideries, and then an ode to Hollywood's glam but "unauthentic" vision of Chinese fashion during the thirties and forties. These are dramatic looks that are meant for women who love to make an entrance but there are also many, many items in the collection that are perfect for work and weekends. There is also a rich, inviting selection of new handbags and don't forget your red nail polish as the perfect accent.
Finally, a quick side-note on the comfy dress I wore to the luncheon. It's Jason Wu from his Spring Collection. It's one of my all-time favorites. Basic black, fitted and a jeweled collar for a bit of drama. It's the perfect office to event to dinner dress; and yes, the designer noticed my beloved Jason Wu "doctor's bag" in black and white with his famous owl insignia. It's the perfect white and black statement that goes with everything. No wonder everyone is saying "Wu Hoo for Jason Wu!"
The Jason Wu Spring 2012 collection is available at Saks Fifth Avenue and Pre-Fall and Fall is starting to ship in the next few weeks. To see the complete line and lots of his amazing sportswear go to the Jason Wu website.
NJ, The Brunette