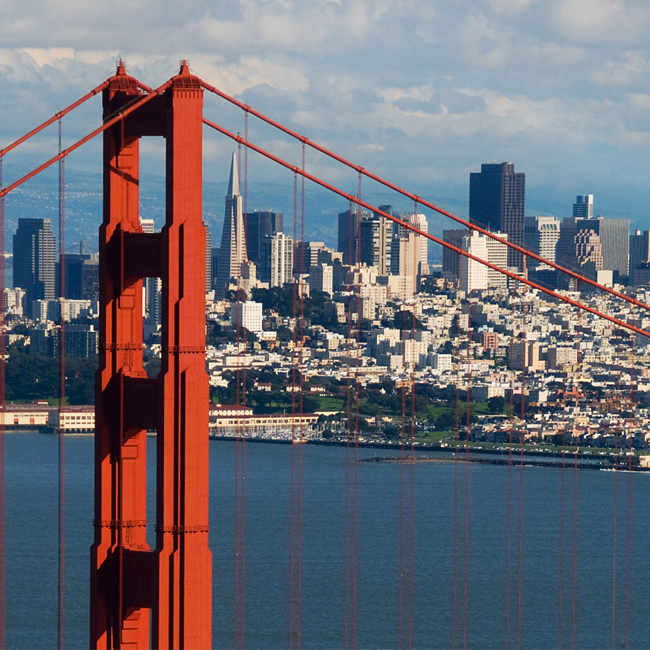 It seems like every time I touch down in San Francisco I fall in love with the city all over again. I guess it's fair to say I have a bit of a sentimental connection to the city being that my boyfriend and I met in Golden Gate Park on this very weekend a few years ago.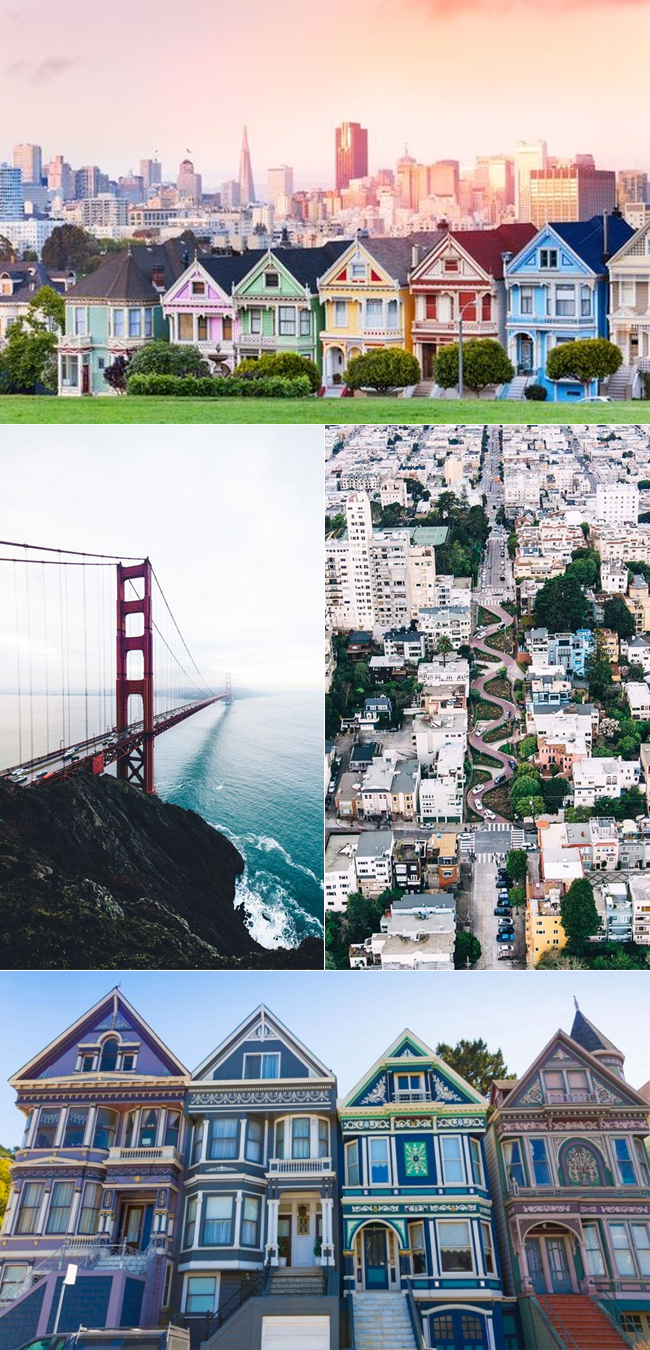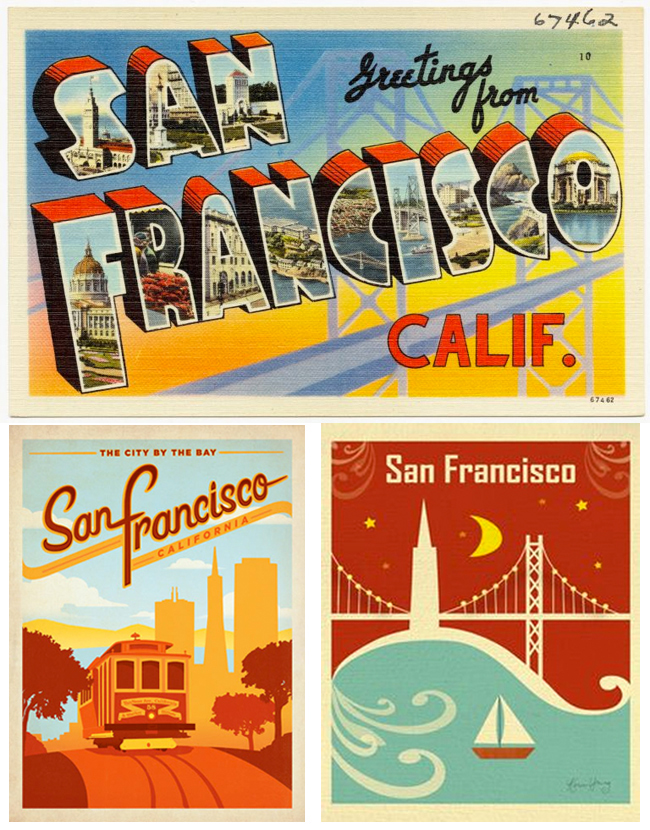 I try to make it up to the city a few times a year. No matter how many times I've been, each trip differs drastically depending on where I stay, who I'm traveling with, and what I am there for. Whether you're heading to
Outside Lands
this weekend or not, I wanted to share a few of my favorite spots around the city so you can all spoil yourself to a good time the next time you're in the bay.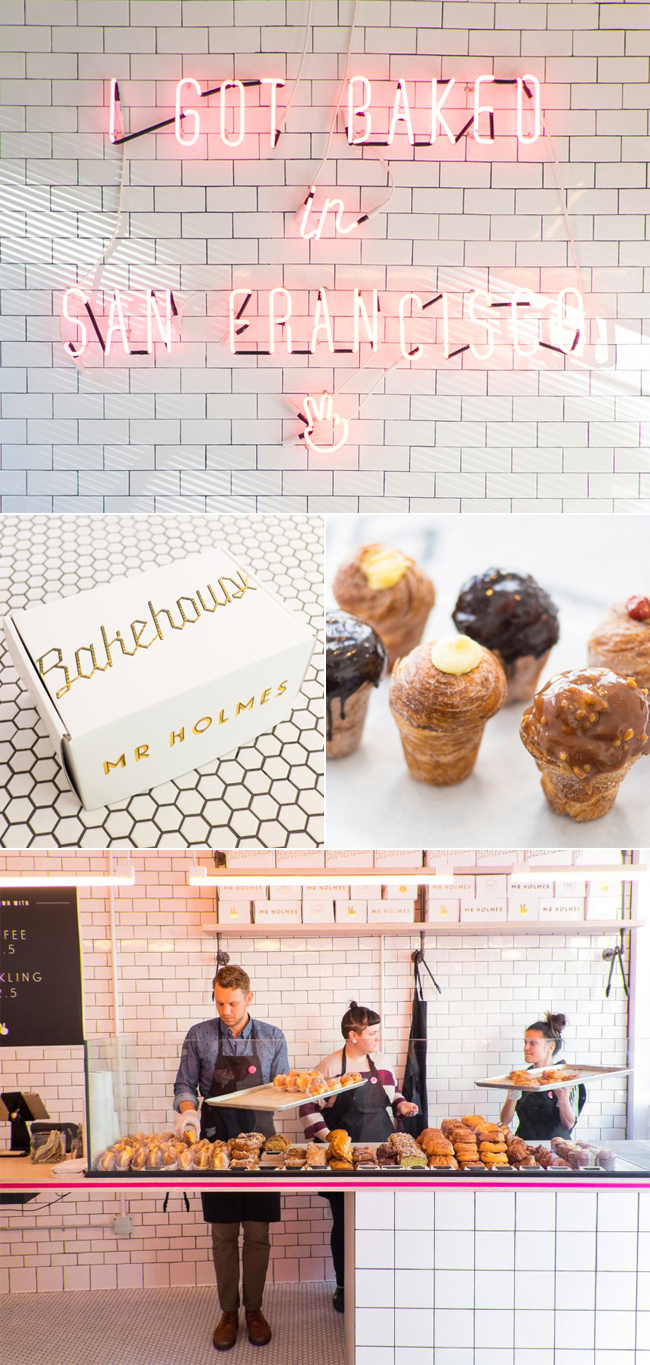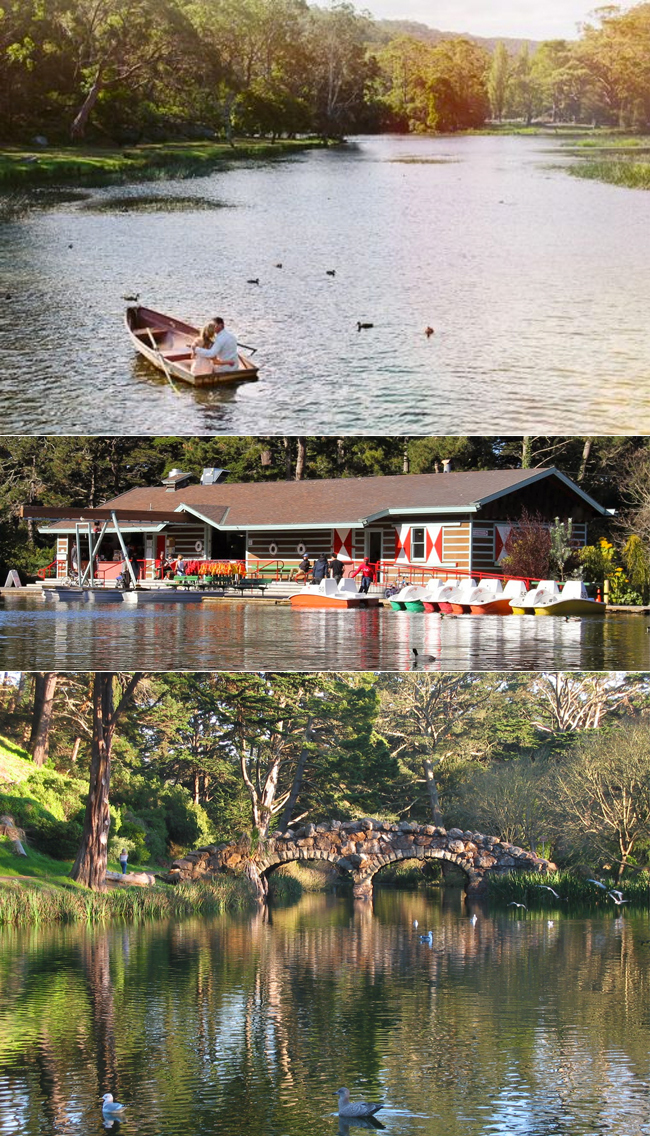 Saturday morning started with a check-in at
The Clift
, and a walk to
Mr Holmes Bakehouse
for a nice little afternoon pick me up. Waiting 1+ hours for anything usually isn't worth it, but OMG Cruffins. Forget Cronuts and whatever other hybrid of croissants x baked good has ever existed, Cruffins are IT. Don't worry, we worked our Cruffin splurge off with a gorgeous hike through
Buena Vista Park
, followed by more food at Coqueta & a little shopping on Haight Street. Haight Street is littered with second hand stores, but the true gems are inside a classic San Francisco thrift store called
Held Over
. I can, and have spent hours inside. It was there, last summer that I found my iconic "Almost Famous" 70's style fur coat. Yes, I am the girl that HAD to buy an oversized fur coat in the middle of summer when I live in southern California where it doesn't even get cold (laughter ensues). We finished off the night with a sunset stroll to see the pink ladies (think Full House from the 90's), a beautiful dinner at
Nopa
, and a night cap at the
Redwood Room
, which is conveniently located in the lobby of our hotel.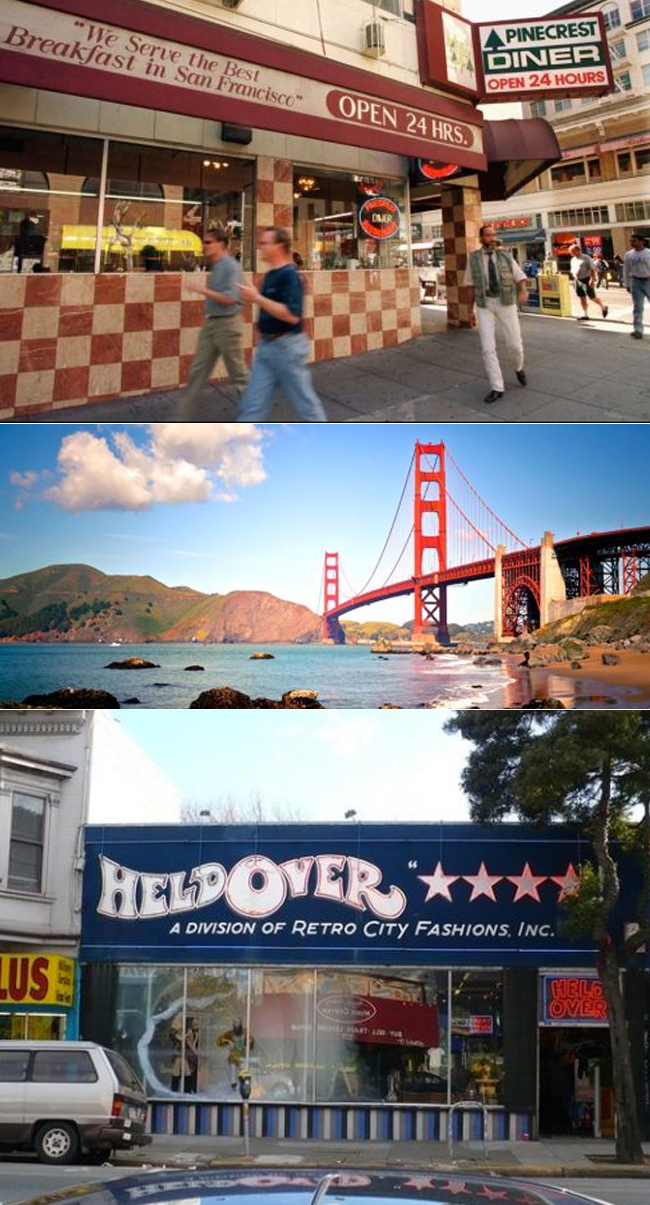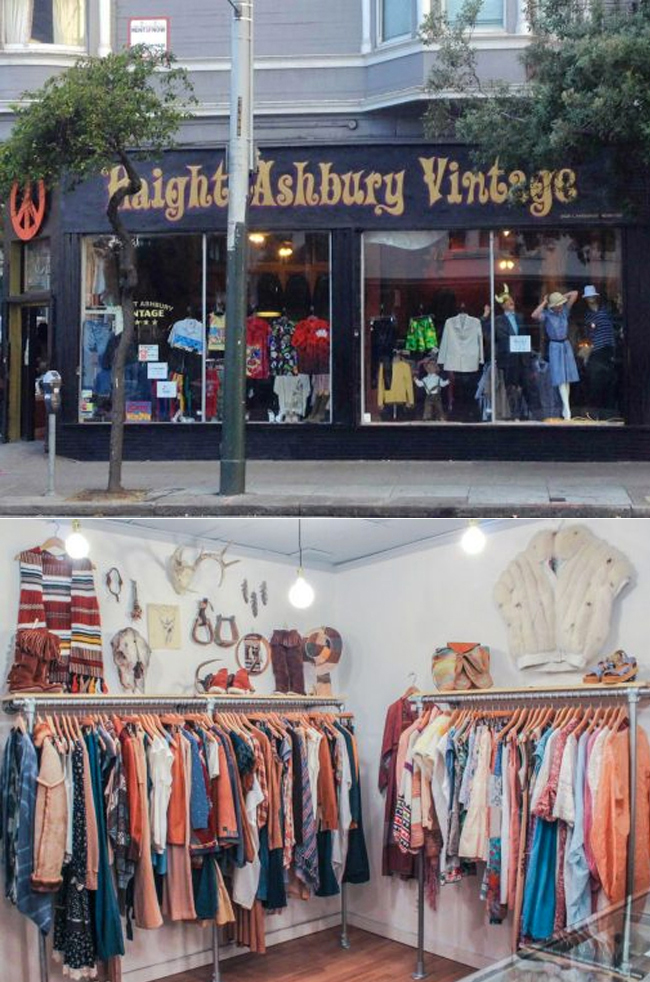 The only reason we would be up early on a Sunday morning, is the fact that we were in eager anticipation for
Pinecrest Diner
, our favorite spot in the city. You might think all I do when I'm in SF is eat, and I'd have to agree with you. Next up, a stroll through
Golden Gate Park
to walk off all that bacon, and a relaxing row on
Stow Lake
. A little backstory: Stow Lake was Chris & I's first date in the city, and our friends still haven't let us live down our "notebook" romance. Next stop,
Lion Pub
for fresh squeezed greyhounds & San Francisco's best kept secret. The inside is dimly lit by a fireplace (perfect place to cozy up after a cold day in the city) & the bartender happens to be a killer DJ. Last but definitely not least, we ended off our night at
Colibri
. An unassuming 5 star mexican bistro that offers the best filet mignon in the city, if not the best I've ever had. Be sure to try their salsa trio and their home-made tortillas. I promise, you will not leave disappointed.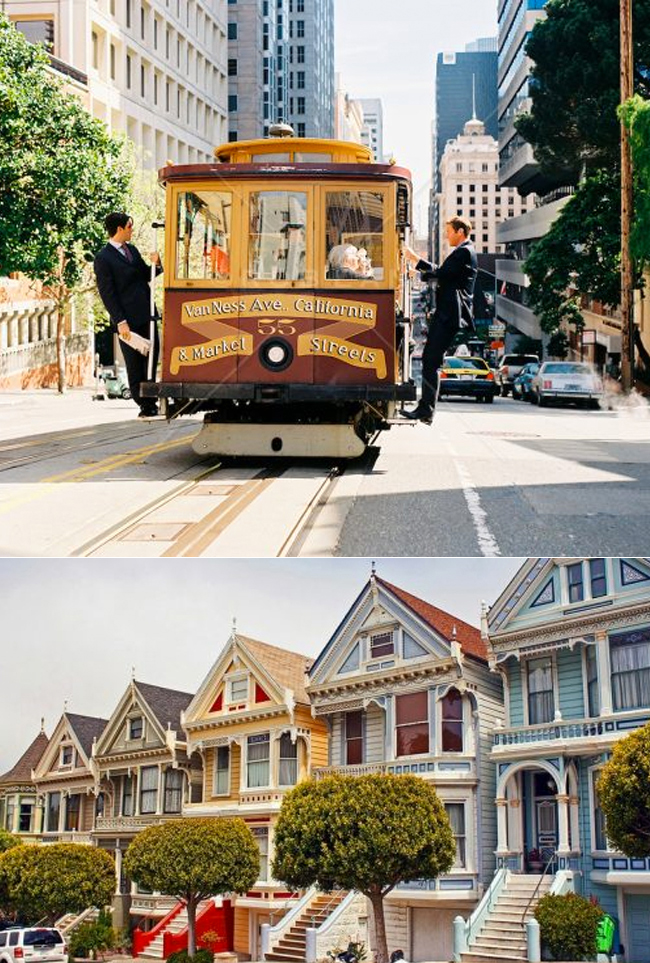 Next time you're in the area, I hope you'll stop in at a few of my San Francisco favorites. In the meantime, I'd love to hear all about your must-do's and must-see's in the city. It's always fun to mix up the usual.
xo
Jadan Huter