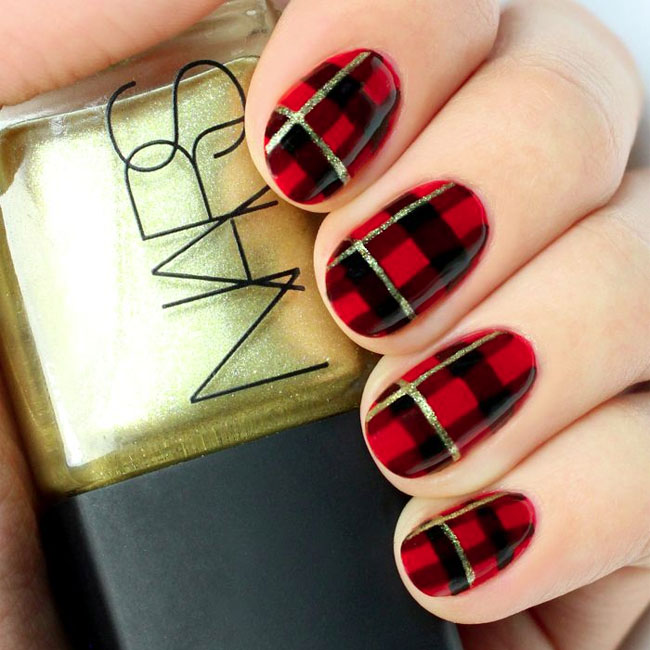 December is here, the holidays are in full swing, champagne parties are abounding, and we've been thinking… What's the easiest way to dress up your wardrobe without having to spend a fortune on multiple party dresses you'll only wear once? A fresh paint job of course!
With the holiday season, comes a free pass to indulge. I take this indulgence rule quite literal. I think we can all agree that December is the season it's okay to eat cookies for breakfast, it's okay to put a little extra on the charge card, and most importantly, tis' the season to indulge in some awesome nail art!
No matter what you're wearing or where you're celebrating, you'll most likely have a drink in your hand, making your nails the center of attention! Pair some awesome nail art with your favorite little black dress, and you'll be looking nothing short of perfectly polished (literally).
Once or twice a month, I spend a few hours searching the internet for gorgeous, unique, and one of a kind nail designs. The holiday season is an especially fun time to do this, so I thought I'd share all my awesome finds with you. One must never forget, a great manicure not only improves your outfit, but also your mood. Take care of your style, take care of your health, shop our favorite holiday polish below!

Xx. Jadan Huter