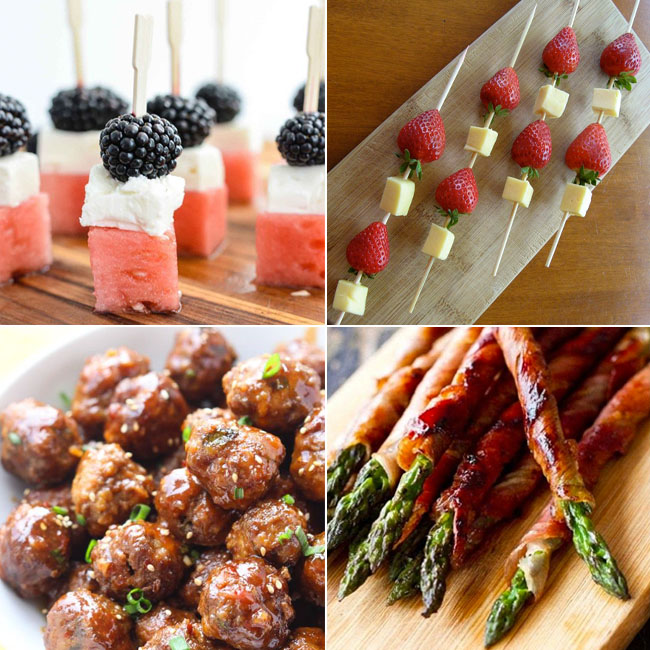 We all know during the Holidays, things get a bit hectic. With the whirlwind of dinner parties and cocktail events we have to go to, who really has the time to cook? We've rounded up our 4 favorite easy appetizers we love bringing to parties! (and our friends love it too!) Read on for ideas and recipes to survive the Holidays.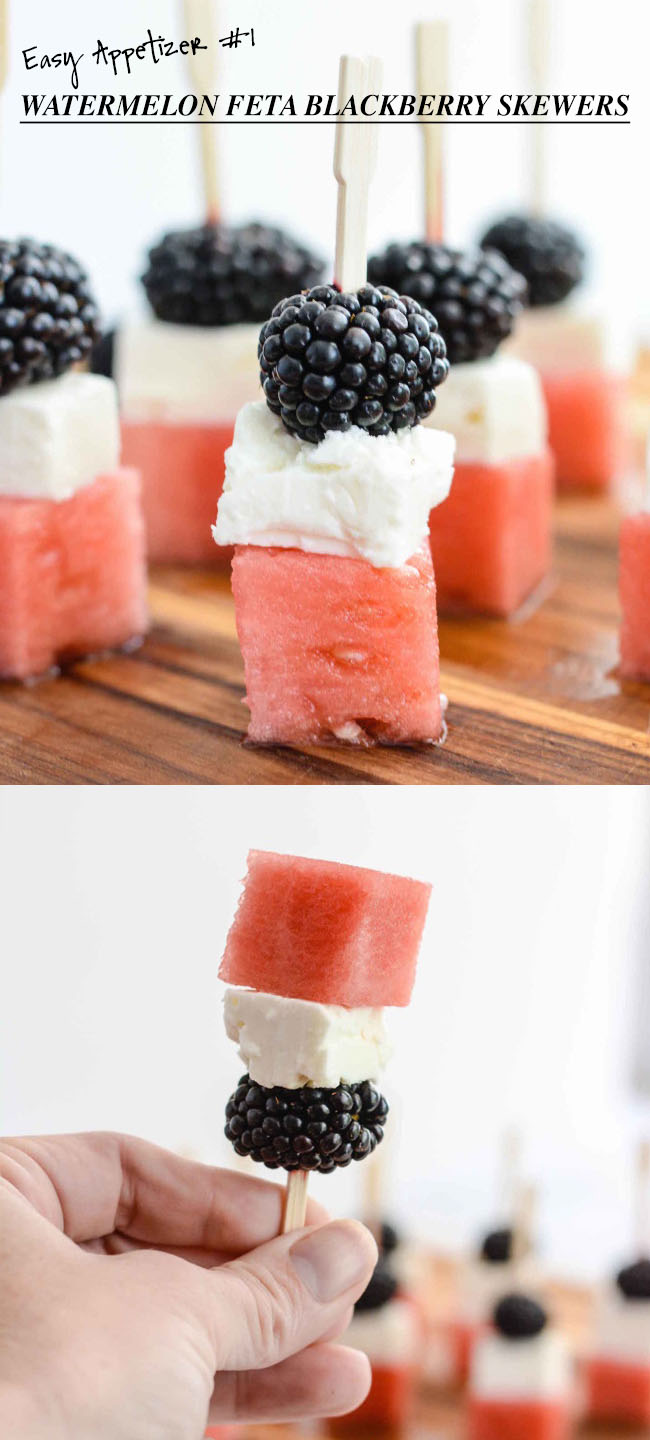 First up is one of our favorites! It's perfect for the holidays or even year round (as a hot summer snack!) These are so easy to make, and are good alone or go lovely with a cocktail!
FULL RECIPE HERE + Yummy Blackberry Cocktail RECIPE HERE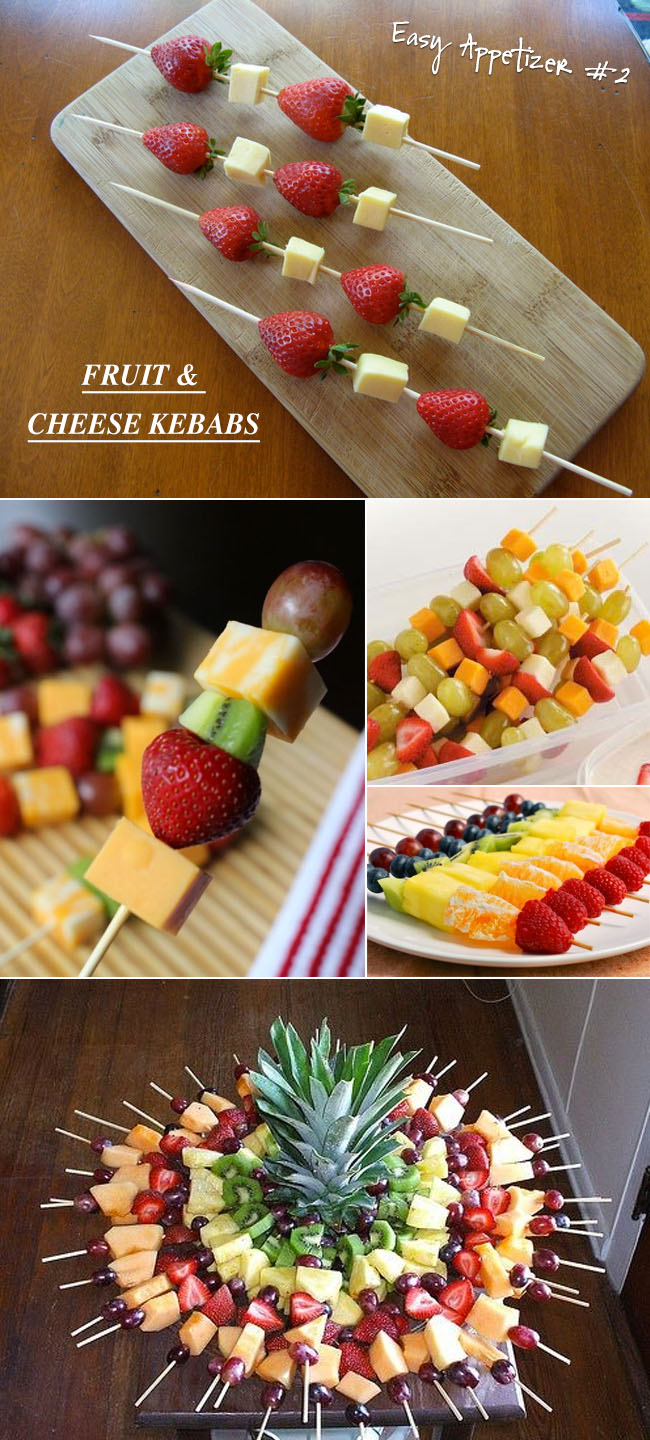 Our second easy app, is the classic cheese and fruit kebabs! So so simple to make, and you can switch it up with whatever fruit and cheese you like. All you need is kebab sticks, the fruit and cheese of your choice, and your design idea! Go as simple or extravagant as you want! The sky is really the limit with this one!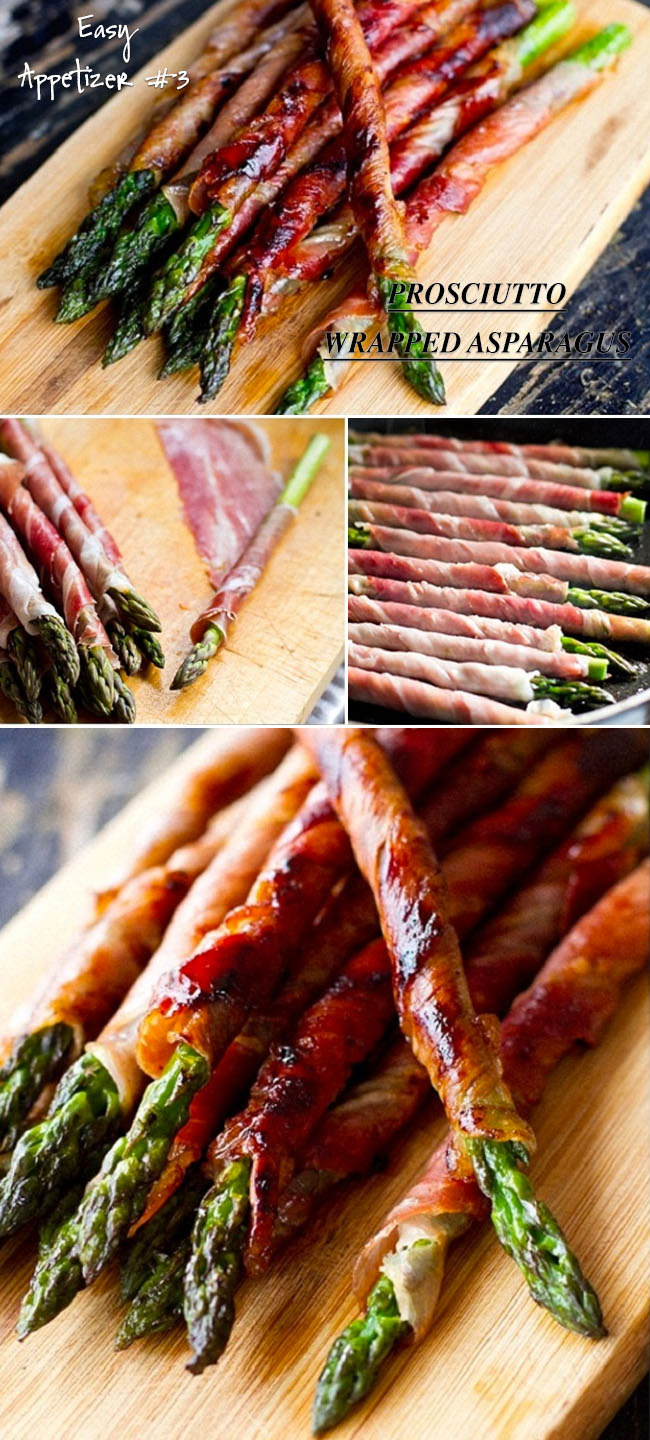 Easy app #3 is the yummy and very simple prosciutto wrapped asparagus! Just wrap up each individual asparagus, throw it in the frying pan for a few minutes, and you have an easy ready-to-go appetizer, that all your party guests will love!

Last but certainly not least, is our beloved Teriyaki Meatballs! They only take about 15 minutes to make then you just throw them in the oven while you get ready, and they are done and ready to go when you are! Very easy and perfect for parties! Guests always love it when we make these!
What are some of your favorite appetizers to make for the holidays??! Let us know in the comments!
Happy Holidays!
xo,
-The Blonde & The Brunette Team