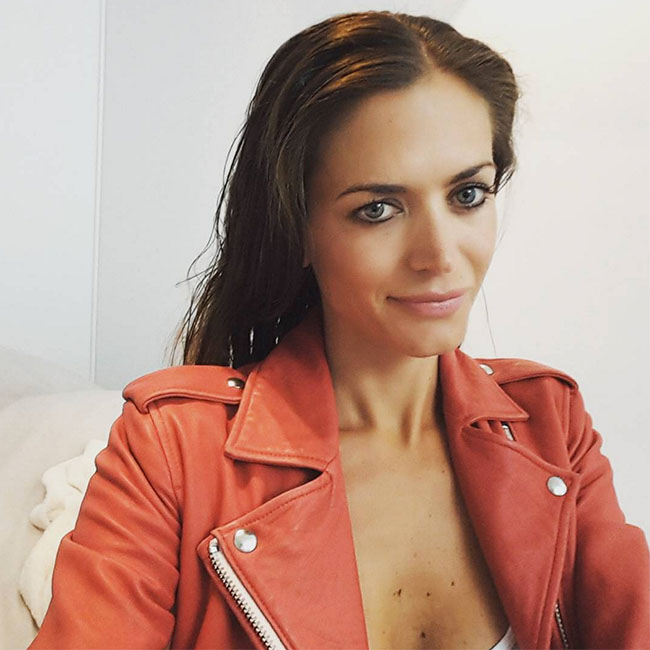 We saw it all over the recent Spring runways. The hottest beauty trend is makeup that makes you look like you're not wearing makeup. In fact, wearing too much makeup can make you look older. It's the biggest beauty mistakes you can make at any age. The biggest. But when I go without makeup people ask me if I'm sick, tired, or even sad. I'm sure you hear the same thing. I wondered what all the makeup artists were using on the runway to get that look and went on the hunt. Turns out Perricone MD's No Makeup Skincare is a secret that a lot of people are keeping to themselves.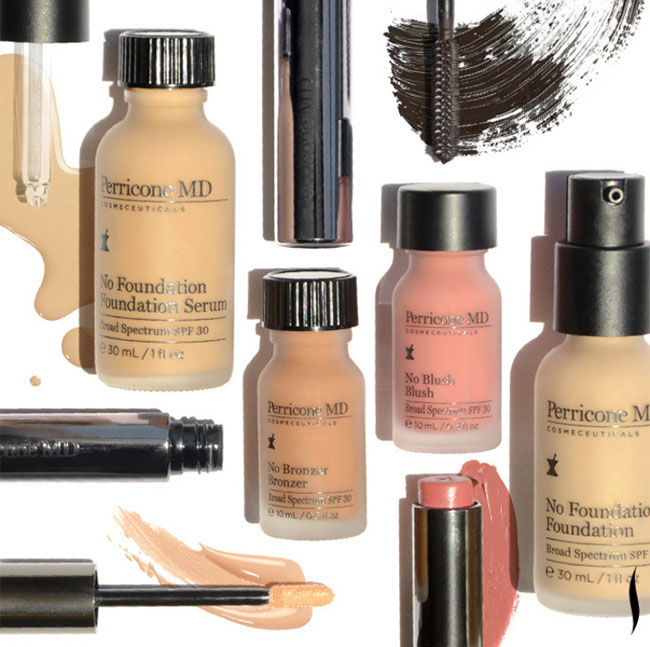 It's actually a whole system and my favorites from the line are below including the No Foundation Foundation, No Bronzer Bronzer, and No Foundation Foundation Serum, and a No Blush Blush that's a great way to add some color on the go. As I always, say "Check it out."My favorite is the No Foundation Foundation because it's my quick on the run solution. It's actually somewhere between a foundation and a serum. A miracle worker it offers the most undetectable looking coverage and feels light, light, light, pore minimizing, and offers SPF 30 to protect your face from sun damage. If you combine it with the products below you can get your own customized look.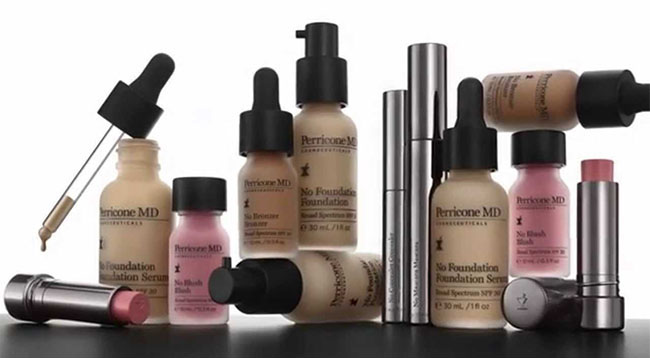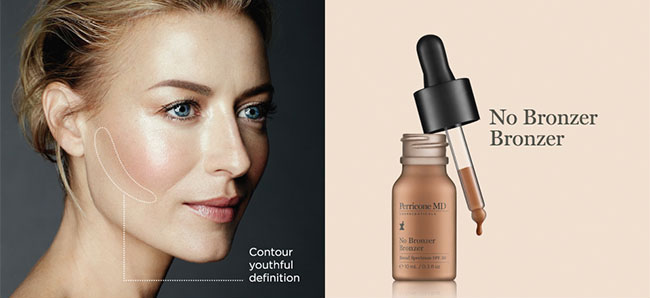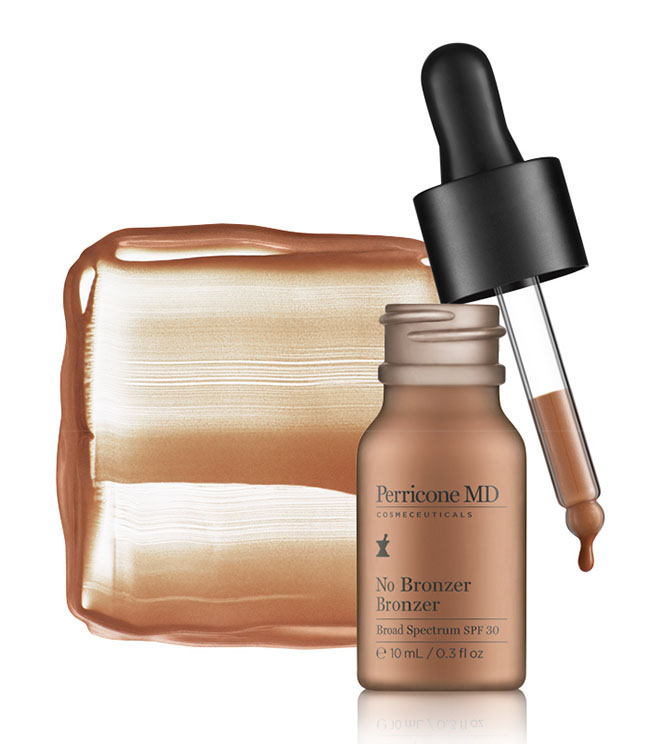 No Bronzer Bronzer is a unique, multi-tasking serum designed to deliver a warm, elegant glow, mimicking healthy skin pigment with one universally flattering shade. No Bronzer Bronzer is also a contouring serum that can be used to accentuate definition as well as mixed with No Foundation Foundation to personalize color.
---
BENEFITS
– Impart an elegant veil of warm color.
– Brighten skin, diffuse sun damage and protect with a board spectrum, mineral SPF 30.
– Highly adaptable color mimics healthy skin pigment for a universally flattering glow.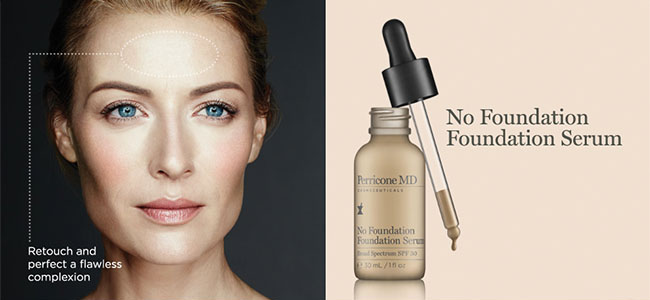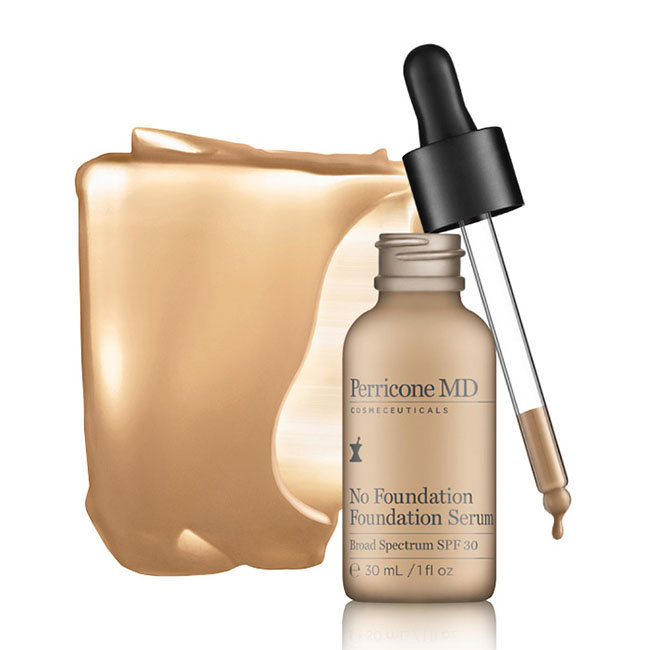 No Foundation Foundation Serum restores the color and radiance of youthful skin. It instantly diffuses and softens imperfections without settling into fine lines or aging one's appearance. A luxurious fluid texture ensures a flawless finish. One universal shade or personalize with No Bronzer Bronzer.
---
BENEFITS
– Restore skin's inner radiance and color of youth.
– Help firm skin and minimize wrinkles and pores
– Protect with a broad spectrum, mineral SPF 30.
– Weightless and breathable second skin effect with a semi-matte finish.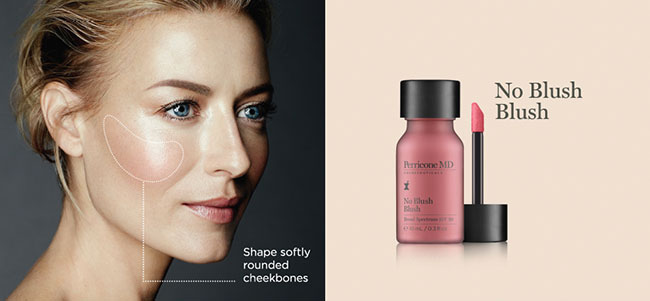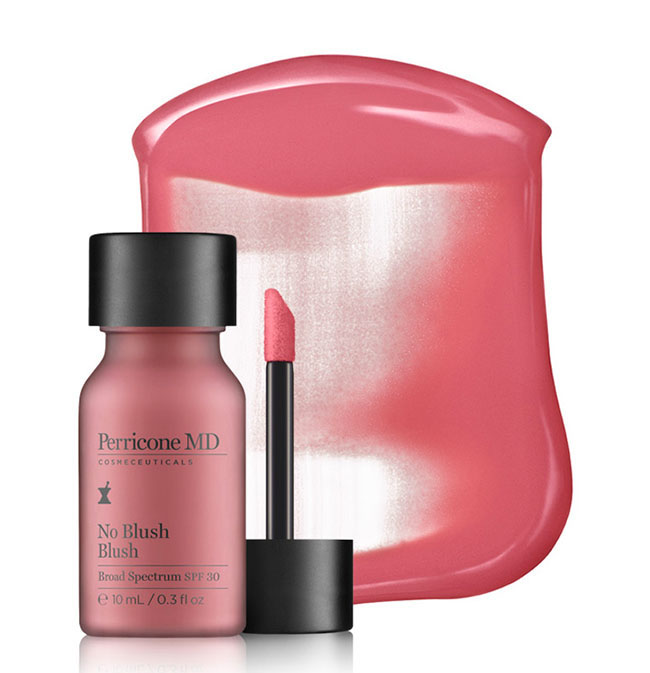 No Blush Blush restores the color and radiance of youthful cheeks while addressing compromised architecture of cheekbones. This unique cheek serum imparts a universally flattering rosy glow in a self-adjusting shade that simulates the flush of youth.
---
BENEFITS
– Impart an instant and healthy perfusion of color.
– Accentuate the look of prominent cheeks and protect with a broad spectrum, mineral SPF 30.
– Unique serum adapts to individual skin chemistry, allowing for better control and a naturally, youthful flush.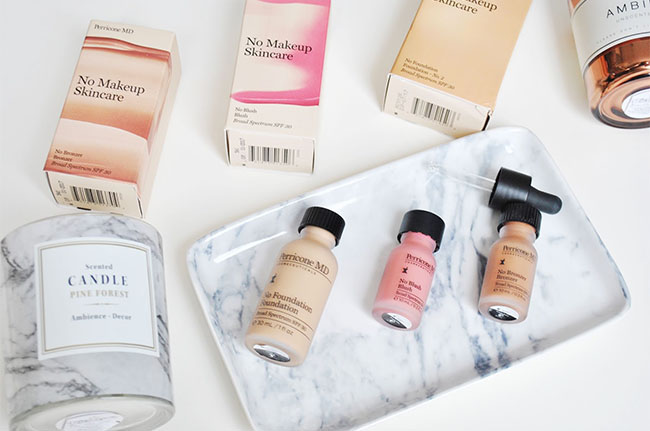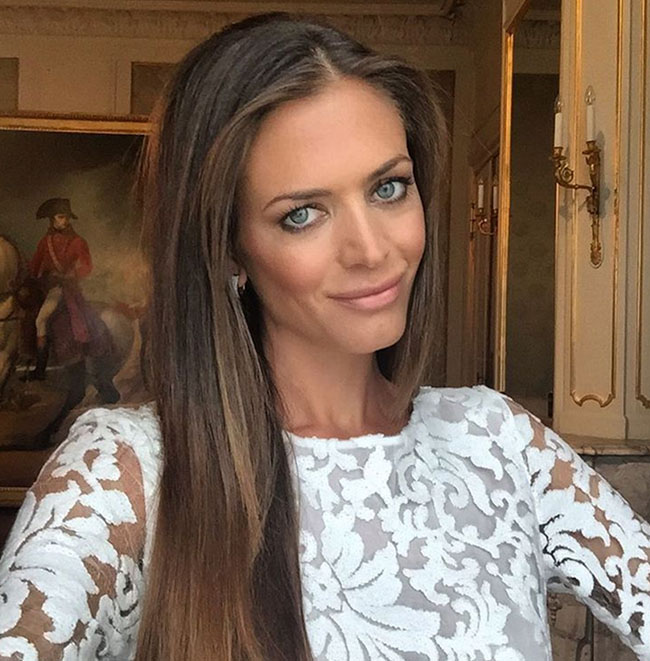 xo,
-Astrid Bryan