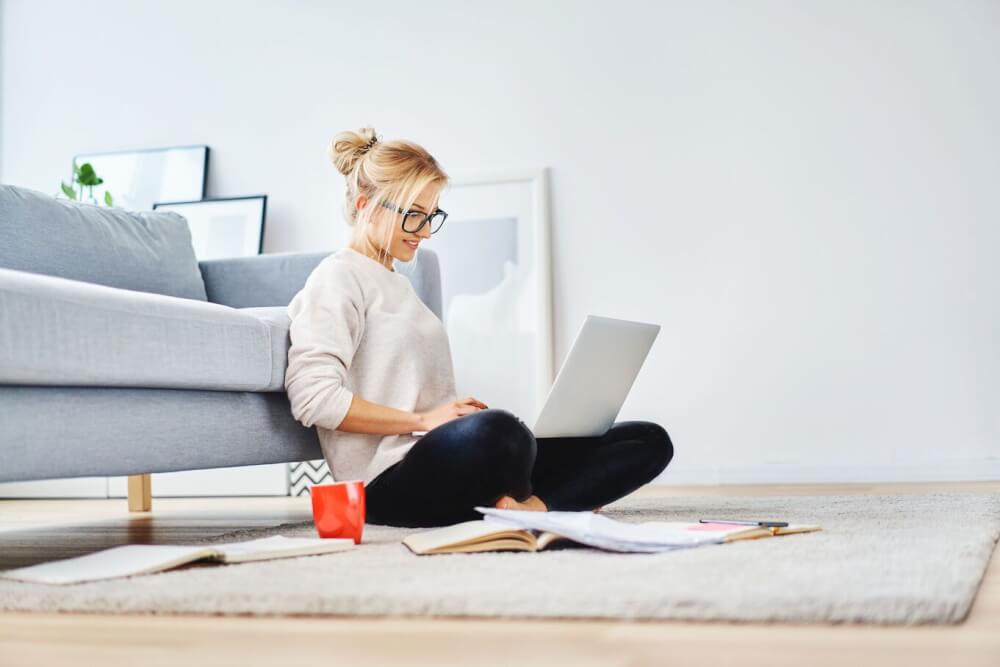 Now that you've settled into quarantine, finished Tiger King, attended a few Zoom cocktail parties and organized every corner of your house, I'm assuming you're looking for something else to keep you busy. Have you ever wished you were able to go to Yale? Well now you can.
It's the perfect time to explore areas you never got to when you were in school, pick up a new skill, and think about what you really want in life. We've rounded up 5 free online classes that will help manage your stress of the unknown, improve your cooking skills, and fire up your inner artist.
Yale has released a course called The Science Of Well-Being and the best part? It's free, so you have essentially zero excuses. The Science of Well-Being is known as "Yale's happiness class," and if this isn't the time for it, I don't know when is. It debunks misconceptions about happiness and imparts strategies to achieve an improved state of being. Bonus: there's no required reading.
Interior Design Basics: Simple Steps to Your Perfect Space
We're all spending more time than ever at home, and while your living space is likely cleaner than ever, you might be quickly getting sick of the design, your sofa, the curtains you haven't replaced in 10 years. Considering that quarantine isn't ending any time soon, and there could be more such periods ahead, make your space look its best with a Skillshare class designed to help you figure out your style and apply it to your own home.
Knife Skills: A Mini Class to Chop Like a Chef
One of the fundamentals of cooking is knife skills, yet it's not something that's covered in cooking shows or on recipe blogs. Skillshare has a six-part series that comes in at 12 minutes for the whole thing and covers cutting techniques and tips. Now you can watch your favorite cooking shows and chop like a chef as you practice perfecting the perfect bolognese.
Writing poetry is medicine for many in these uncertain times. Following the posted syllabus through Yale's open courses program, you can take a class on Modern Poetry. I'm a big believer that like art, writing can not be learned, but a guided direction is always incredibly helpful.
In the Studio: Postwar Abstract Painting
The Museum of Modern Art is closed for the time being, but you can learn from their excellent curators and conservators on Coursera. Postwar Abstract Painting is particularly relevant at this current moment since after World War II abstract artists confronted an event that changed society worldwide with bold new types of expression. This class explores the materials and techniques used by artists like Jackson Pollock and Agnes Martin. I am incredibly intrigued to see what kind of art comes out of this strange time we are living and this is a course I am very interested in looking into as I continue on my own artistic venture.
Happy learning. Wishing you all another very safe and sane week of social distancing.
xo. The Blonde & The Brunette Team