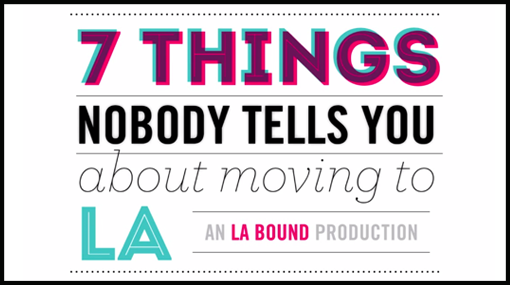 Have you ever thought about moving to LA? Everybody has, but, now you are really thinking of doing it. Want the inside scoop? We've got it. OK., not us, but friends of ours. Erica Wernick, a well-known Graphic Designer for TV and Film for shows like Glee, Entourage, The Office, and features such as The Five-Year Engagement, just released LA Bound: The Ultimate Guide to Moving to Los Angeles along with her companion book 20 Things Nobody Tells You About Moving to LA.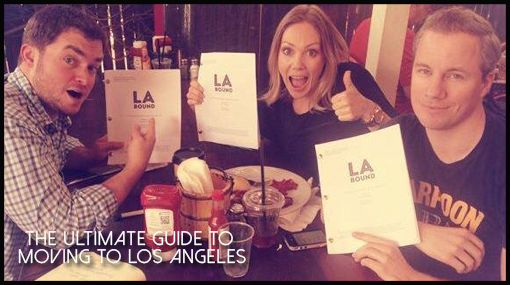 But this is Hollywood, so, of course, she also just released a short with our good friend, Executive Producer Nikki Tomlinson, who recently appeared as an angry stripper on CBS's Criminal Minds. I mean who doesn't release a star-studded comedy short about what it's really like to live in LA along with the book. It's LA. That's what we do out here. It's frickin hilarious and oh-so true. It hit the interwebs yesterday and provides a comedic slice-of-life look at some of the daily scenarios Angelenos face.
Everyone in LA is already buzzing about how the short brings to life pieces of Erica Wernick's new ebook, LA Bound: The Ultimate Guide to Moving to Los Angeles. Starring Josh Sussman (Glee, Wizards of Waverly Place), Drew Seeley (Glory Daze, Another Cinderella Story), Imani Hakim (Everybody Hates Chris, The Gabby Douglas Story), Amy Paffrath (host for MTV, VH1, and E!), and more, 7 Things Nobody Tells You About Moving to LA revealing funny snip-its of LA life. You know us, we had to take you inside the shoot.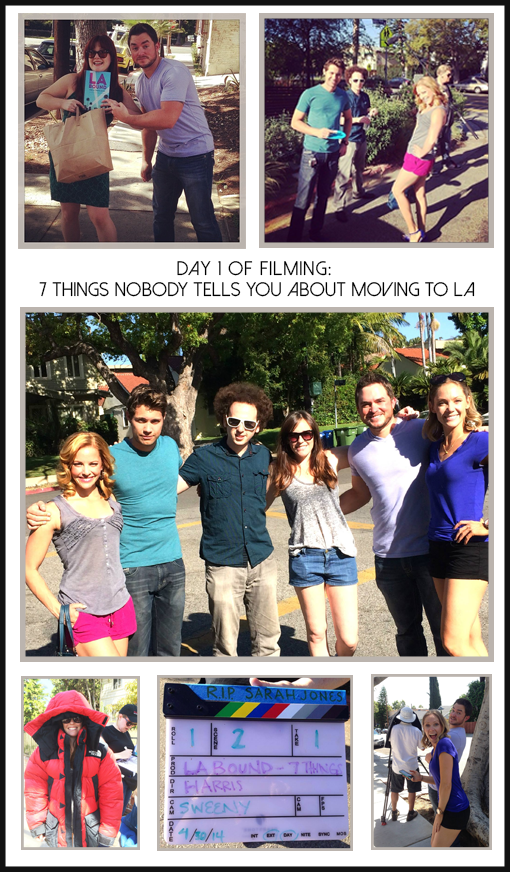 Day 1 the producers and cast took to the street to highlight some of the ins and outs of life in the City of Angels. Yeah, we need parkas out here. Well, not exactly. As 7 Things Executive Producer, Nikki Tomlinson told us, "Current Angelenos will appreciate the reveal of their daily happenings, and 7 Things will introduce these LA inside jokes to newcomers, inviting them into our world." Day 2 of shooting helps you find out if Angelenos even really go to the beach. We're not telling. Let's just say this rings so true including telling us "Celebs Aren't Everywhere."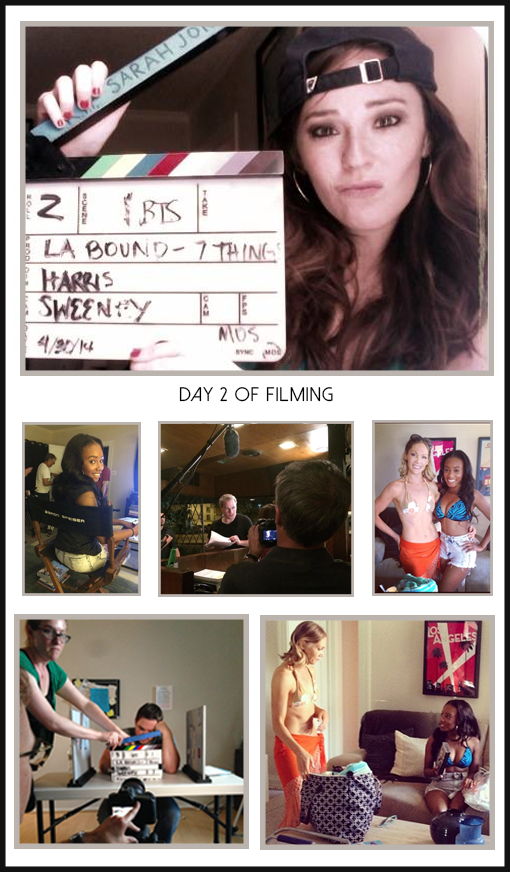 Bottom line. LA BOUND will tell you everything you need to know: from shipping your car, to finding an apartment to surviving traffic, to meeting quality people. It's an all-encompassing reference that will make your move as effortless as possible, and much less nerve-wracking! Tomlinson joked with us, "This is a must-have book for anyone who wants to tackle the LA beast… or at least not get eaten by it."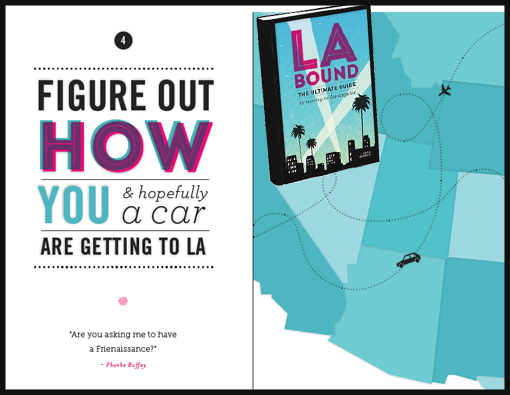 Werner chimed in and added, "All of the information is tried and trusted. Learn from my mistakes, take advantage of getting a head start, and get through your first few months in Los Angeles WITHOUT getting a parking ticket!!" (Talk about California Dreamin'.) So buy this book, stick with me, and your move will go smoother than "a baby's bottom." I wish I'd had it when I moved to LA. For the next 30 days, it's just $5.99 at LABOUNDGUIDE.COM.
With Lots of Love From LA,
-NJ Goldston, The Brunette & Lauren, The Blondette