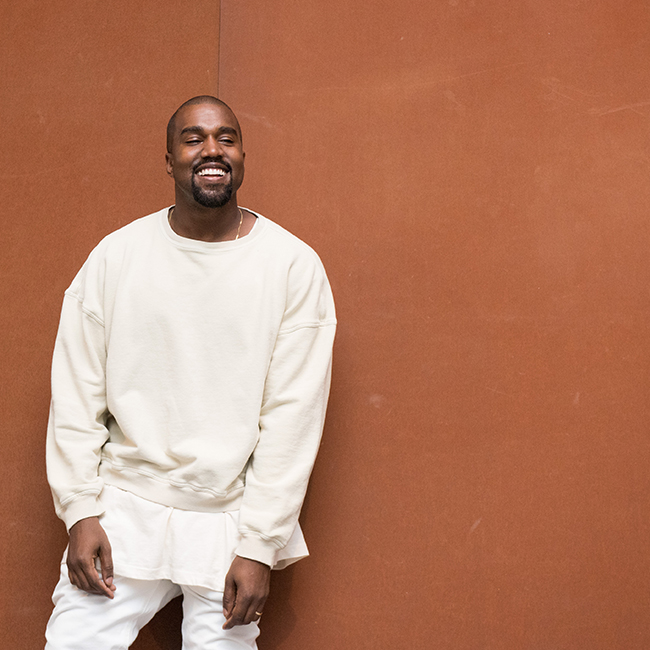 Yup. I was there and invited to join the very intimate group of tastemakers from as far away as Berlin and New York to hear hip-hop megstar and fashion designer Kanye West admit "I go off on these rants that don't make any sense." It all happened, and honestly everyone was in a jovial mood, when West, 12 Years A Slave director Steve McQueen, and Los Angeles Country Museum of Art Director Michael Govan hosted the LACMA stateside screening of the new nine minute West and McQueen collaborative art film, "All Day/I Feel Like That." The video originally premiered at the Fondation Louis Vuitton in Paris earlier this year. I was invited to that as well and didn't make the trip across the pond. Shame on me.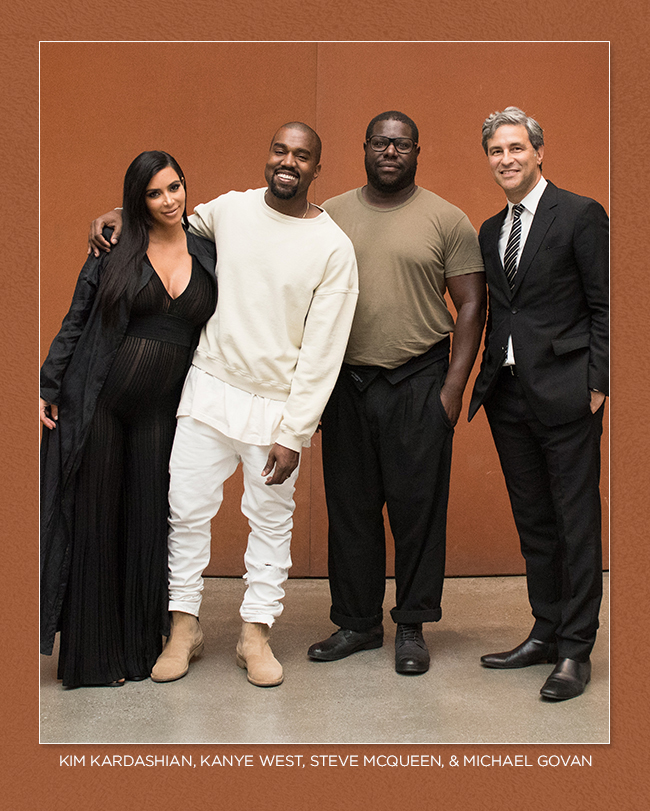 Opportunity knocked again and this time I didn't miss my chance. With Kim Khardashian West front row, and looking stunning in a black body contouring jumpsuit, the VIP event, was incredibly low-key and entertaining for an hour— long session of Q & A. It was an honest creative riff (and this is exactly how great ideas and collaborations happen) that had the audience (and a lot of reporters) on the edge of their seats especially with cell phone and recorders banned (but I spotted a few outliers). Guests from Joshua Roth of UTA Fine Arts, who helped organize the event along with NeueHouse, Shaun Caley Regen, Elvis Michell, James Fauntelroy, Liz Goldwyn to the hubby and me were delighted by the dialogue.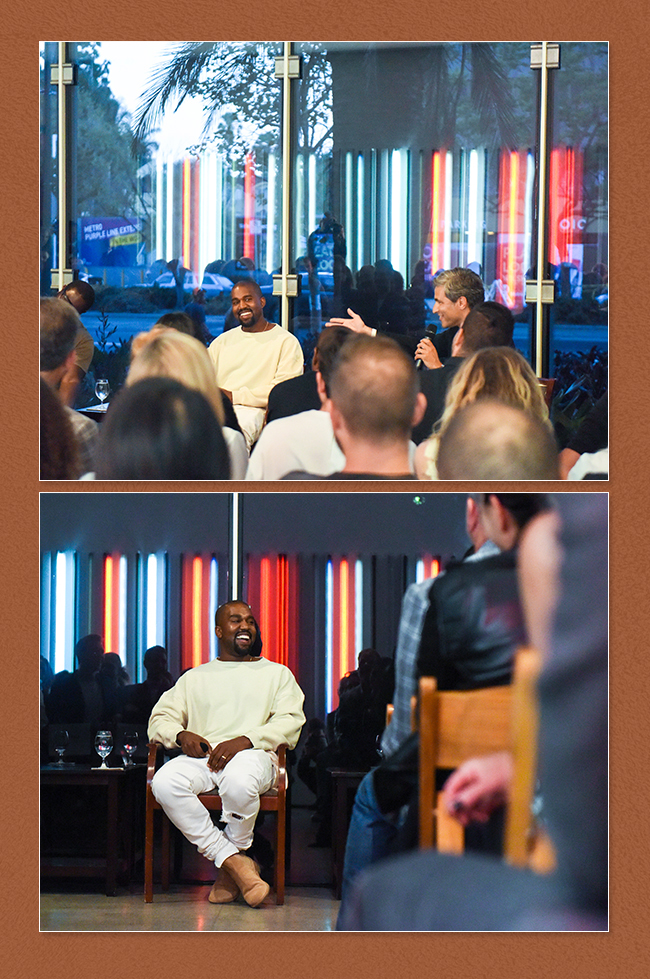 However, if you can't get to one of the screenings before the end of the show, know this, their nine-minute film was shot in a single take at a historic dockyard outside of London. The piece shows West weaving around a stark white warehouse as McQueen's handheld camera follows him—in and out, round and round, back and forth perfroming. McQueen explained "It's about the gaze, and wanting to be in the gaze, and following that gaze," and how the camera is "literally positioned as the unrelenting public gaze."
Obviously Kayne and Kim are more than accustomed to the unrelenting public gaze and so the riff began. "Me and my wife have extreme forms of beauty—her visual beauty, and my sonic beauty," adding that those gifts "allow them to connect with the masses in a way few people can." He went on to site his many talents in many genres well as find humor in his own celebrity— admitting, "I go off on these rants that don't make any sense. I've feel like I've been abducted by aliens. "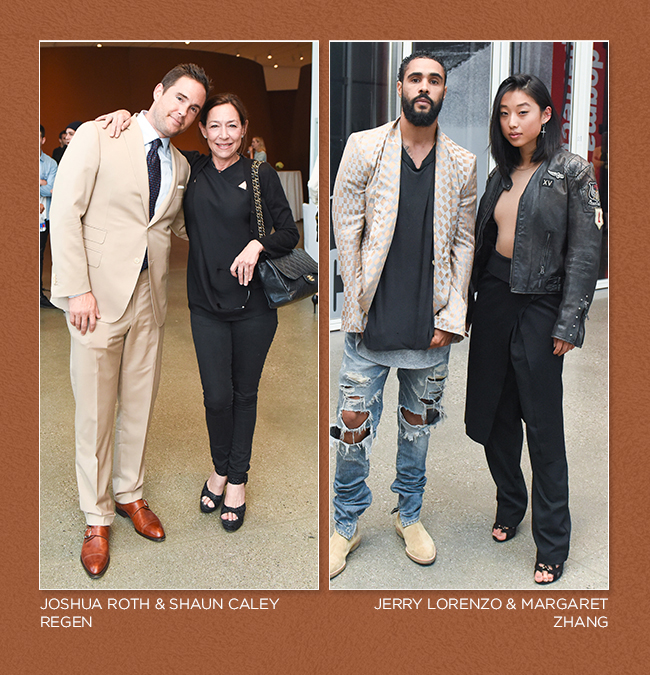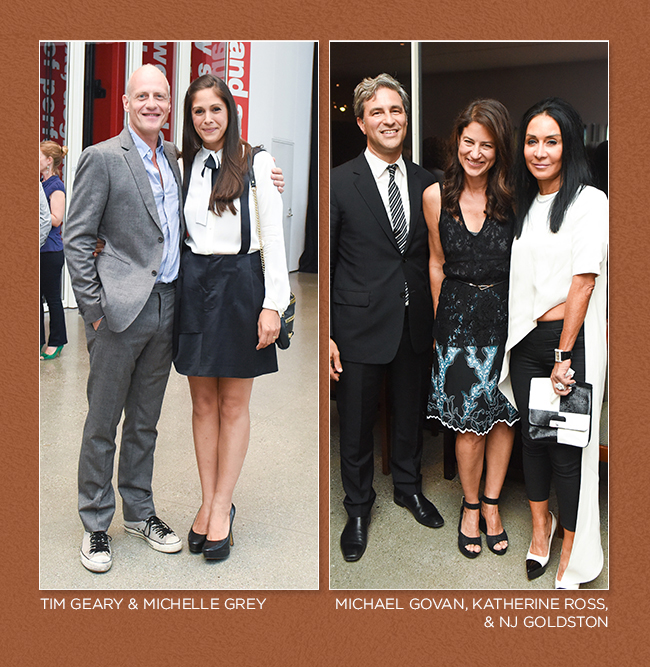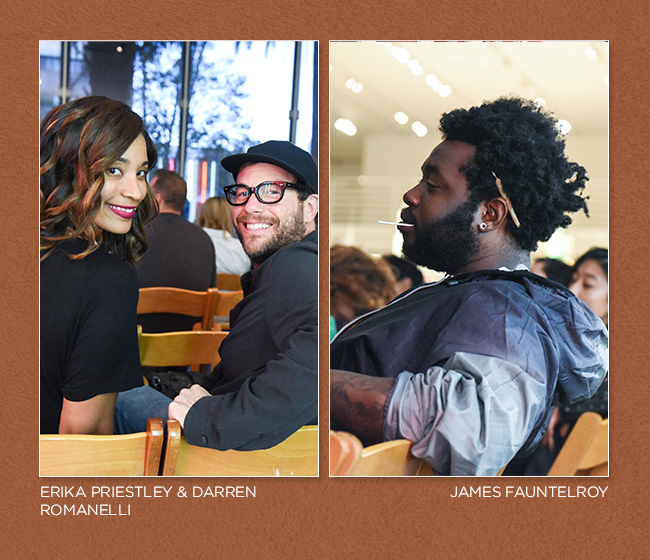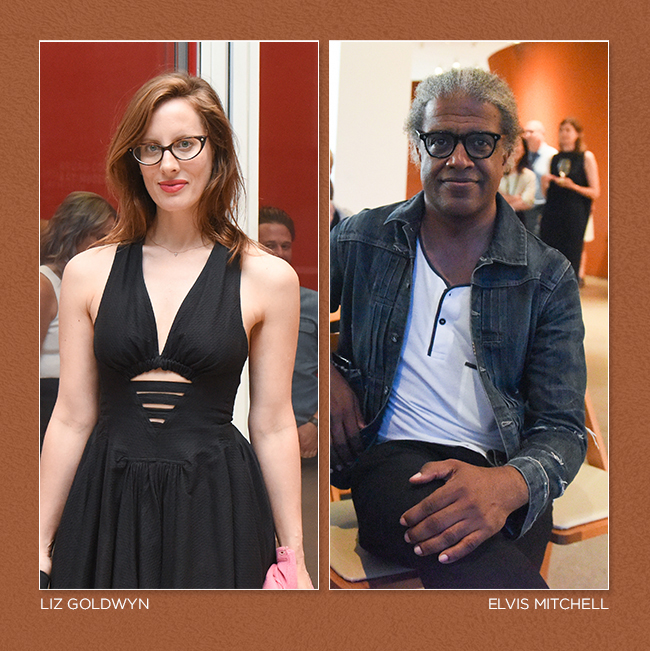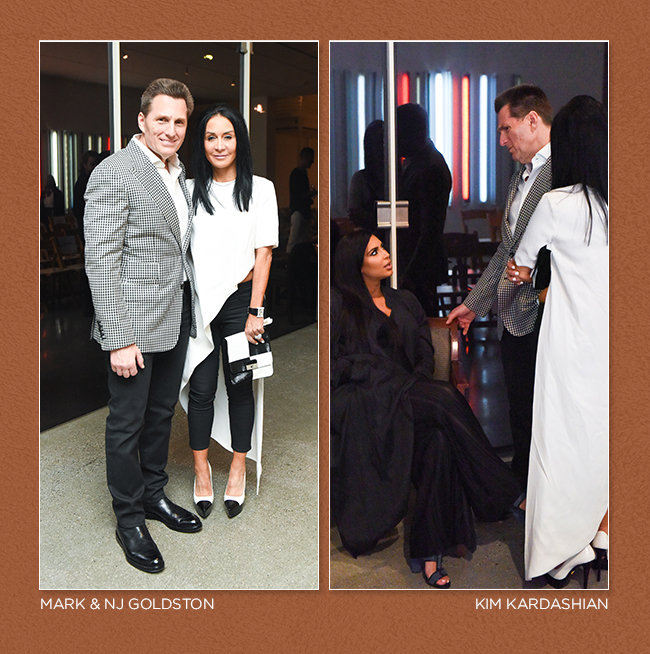 Maybe the crowd felt a little of Kanye's vibe as he went from one tangent, "I'm a bad celebrity but a pretty good artist too ." It all fell back to earth as he wound down his comments. LACMA director Michael Govan even asked about the meaning behind some of West's more profound lyrics and West simply stated, "They come from anger management," the rapper adding "When you go to anger management, they ask you a series of questions to see if you are truly angry. And I am." I know he says that and maybe he is, but when we circled back at the end of the evening with Kim, an old friend of ours, I'd say family, the joy of marriage, and another new baby on the way, sounds like a whole lotta love to me.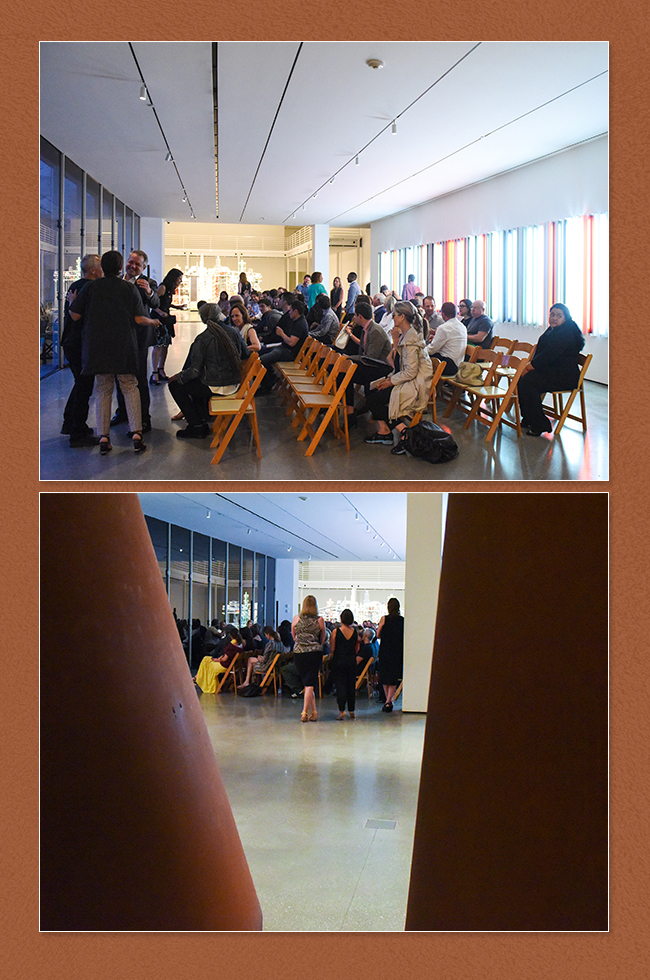 Life is good. Creativity abounds in so many forms and if you're in the mood, check out All Day/I Feel Like That. It runs July 25-28 at LACMA Broad Contemporary Space. It's worth the trip and it was great to see Kanye smiling all evening. Now that was creative.
NJ Goldston, The Brunette
photo credit: Owen Kolasinski/BFA.com