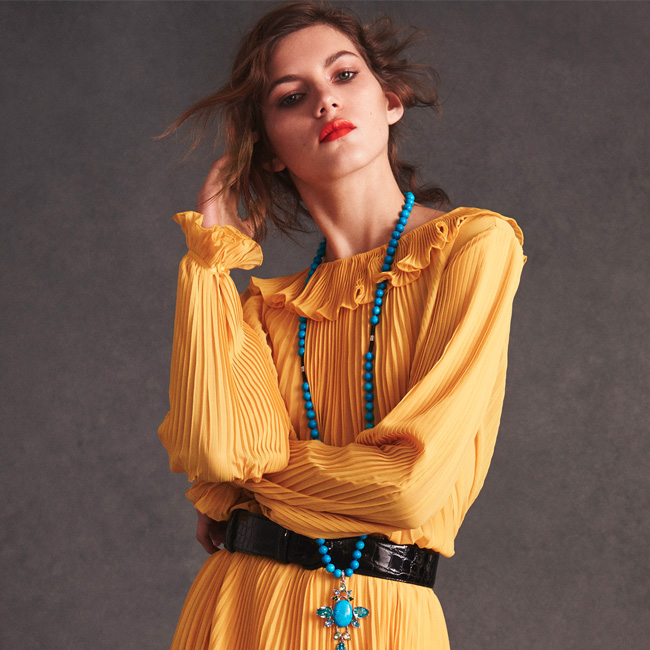 Well the report is in and it's official, Resort 2016 killed it. It's like all the designers got a breath of fresh air, and got us re-inspired! We noticed lots of trends coming out of all the collections, like lace & sheering, prints & patterns, and so on, but topping the list of this year's Resort trendy must-dos was the new feminine twist on the return of the pleat! With delicate new interpretations of this old trend, designers made this vintage 70's trend, new again! Take it from designers like, Mary Katrantzou, Christopher Kane and Oscar de la Renta who took their pleats to a whole other level this season, with their styling and attention to detail! These looks were made for twirling.
Okay, can we just take a moment here?! Mary Katrantzou killed it with this collection! NJ & Lauren's favorite, hands down! We want these looks, NOW! The wait is making us crazeee. We're hoping the buyers will actually buy the collection!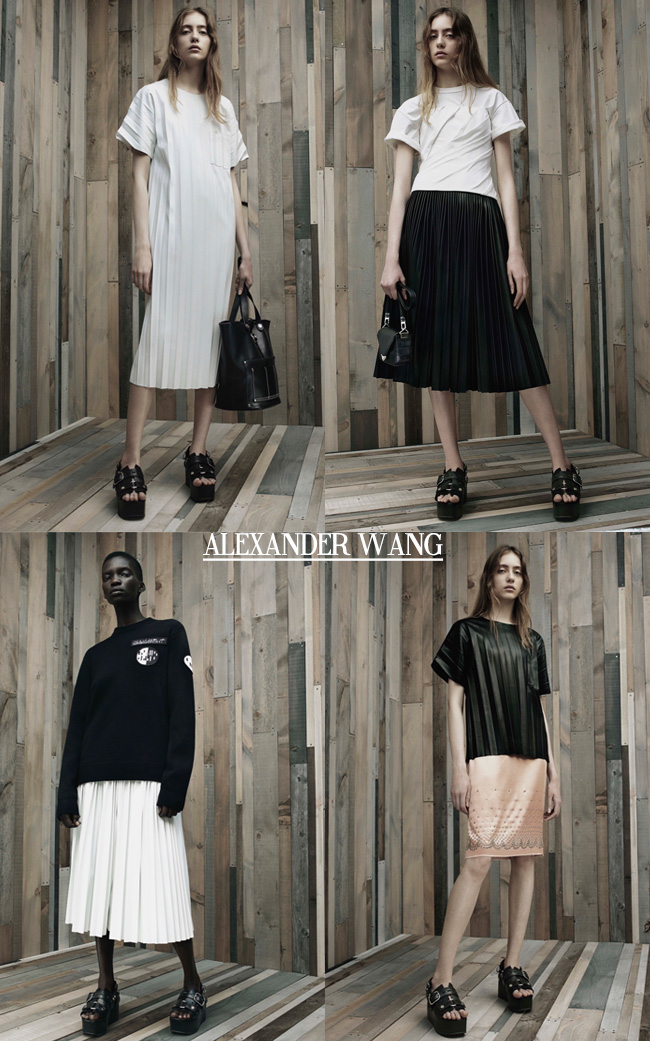 How can you not love Alexander Wang? He creates clothes we want to wear and wear and wear. After all, he does essentials better than anyone else out there, but they're far from basic.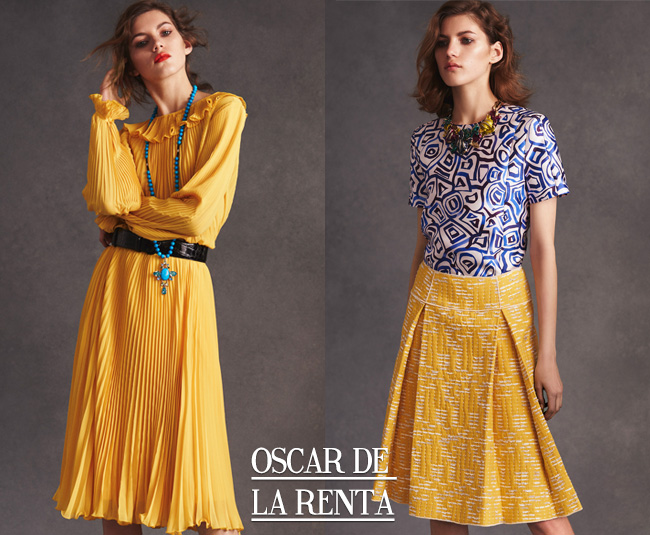 With just six months on the job, Peter Copping has embraced and invigorated the brand bringing in exciting colors and patterns. He's off to an exciting start.
Valentino. It's just getting better and better and better. I'm sure we'll see some of these looks on the Red Carpet.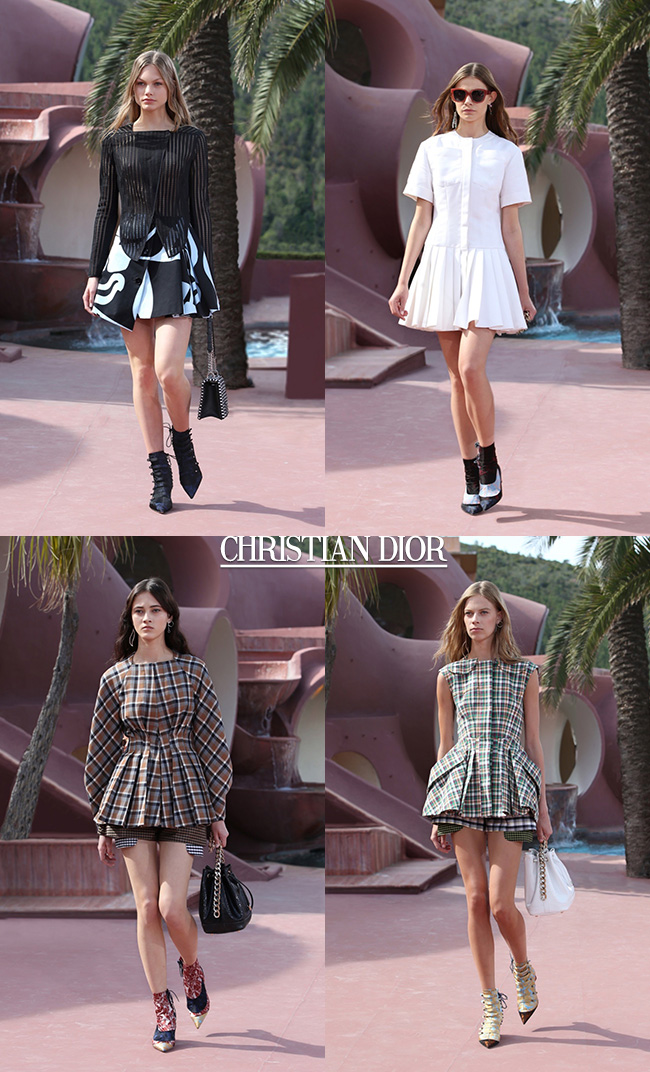 NJ, was invited to the Dior Resort show held at the Le Palais Bulles —a palace of terra-cotta bubbles set into a cliffside halfway between Cannes and Monaco — and didn't go. She's still kicking herself for missing this "playful" collection we know will be everywhere next Spring. What will you be obsessing about? We'd love to know.
xo,
-Lauren, The Blondette & NJ Goldston, The Brunette.
P.S. NJ wore a pleated skirt on her first date with her hubby. It may just have sealed the deal.