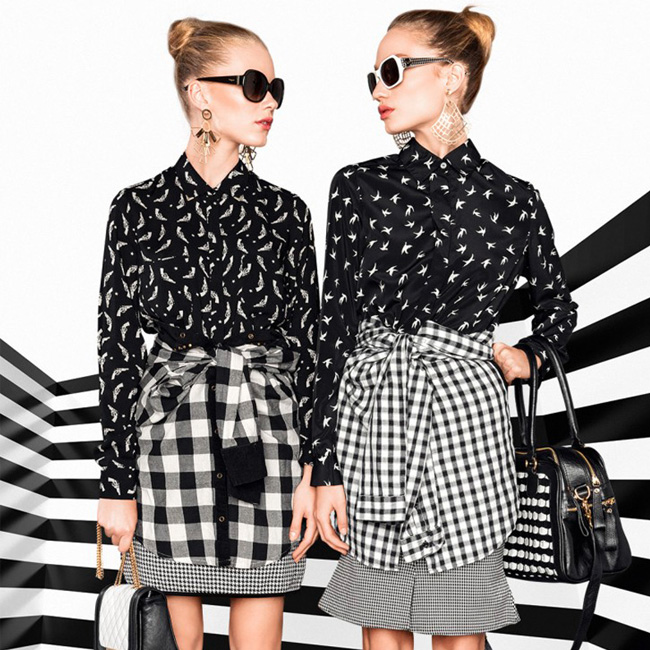 Most people think mixing prints is still a faux pas, but if you were to ask anyone in the fashion industry, they would tell you mixing prints is a definite DO at the moment! The trick is getting it just right! While mixed prints were thought to look 'too busy' in previous years, we have come to learn, that if done right, they can actually look extremely fresh and elevate your look from ordinary to street-style worthy in no time!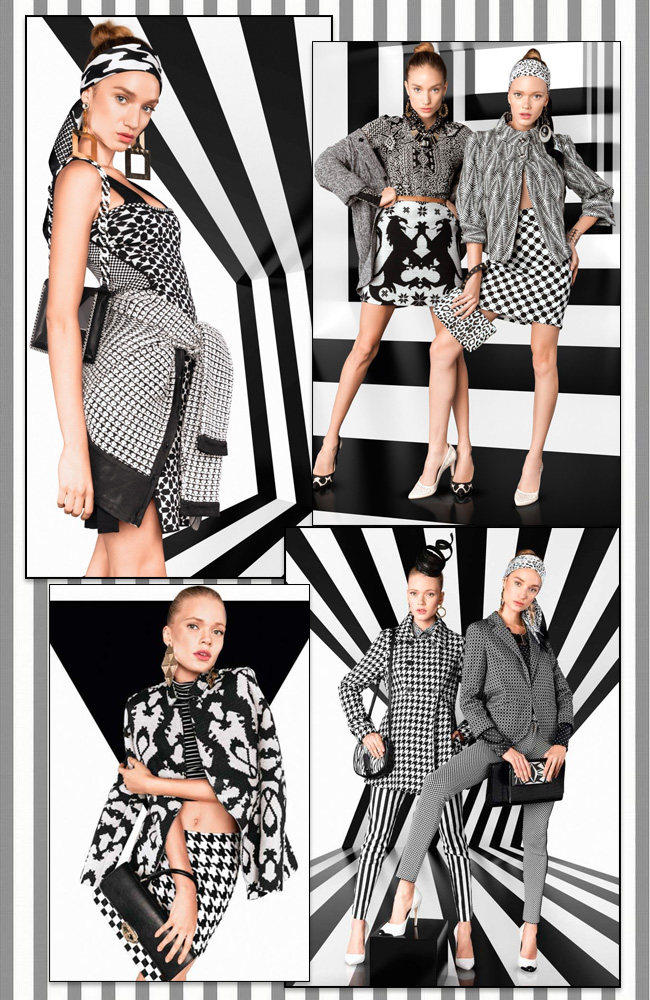 If you find mixed prints puzzling, and it is some what of an art form, we're here to give you a couple tips as to how it's done without looking like a Picasso. I've even included a few examples of how I've personally worn mixed prints in the past!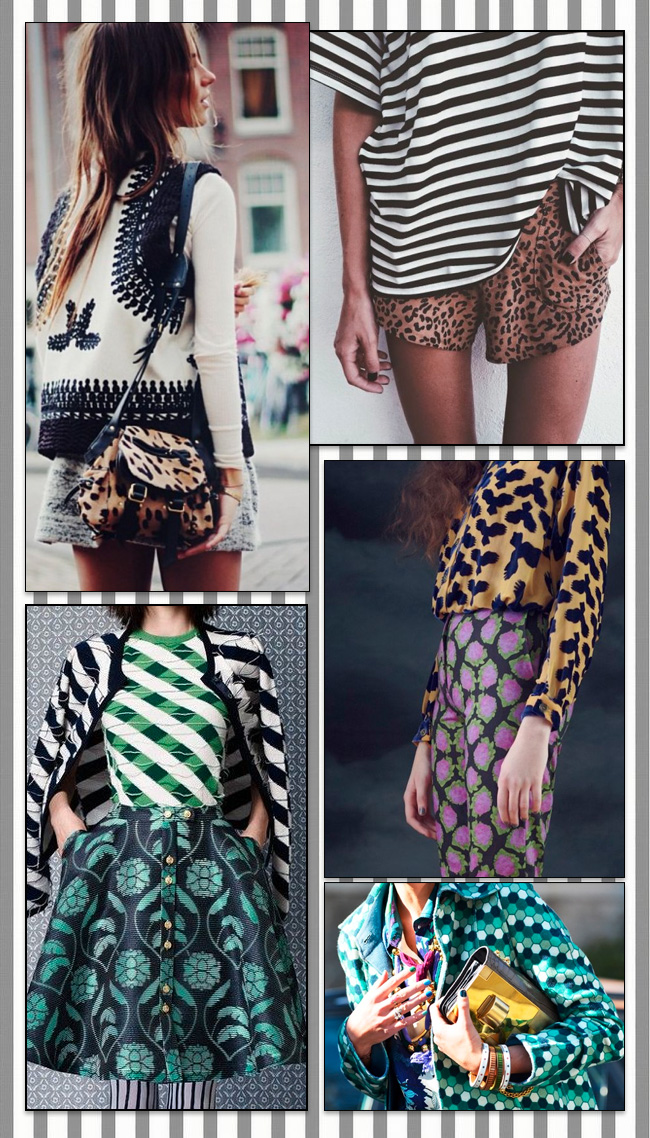 Rule 1. Treat leopard and stripes like a neutral. They go with everything really. Stripes go well with other stripes, dots, brights, checks, leopard and floral. Leopard is known to pair nicely with stripes, brights, checks and even florals, which is known as the hardest print to pair! I'd say, adding a leopard clutch, shoe or jacket will work well with just about anything.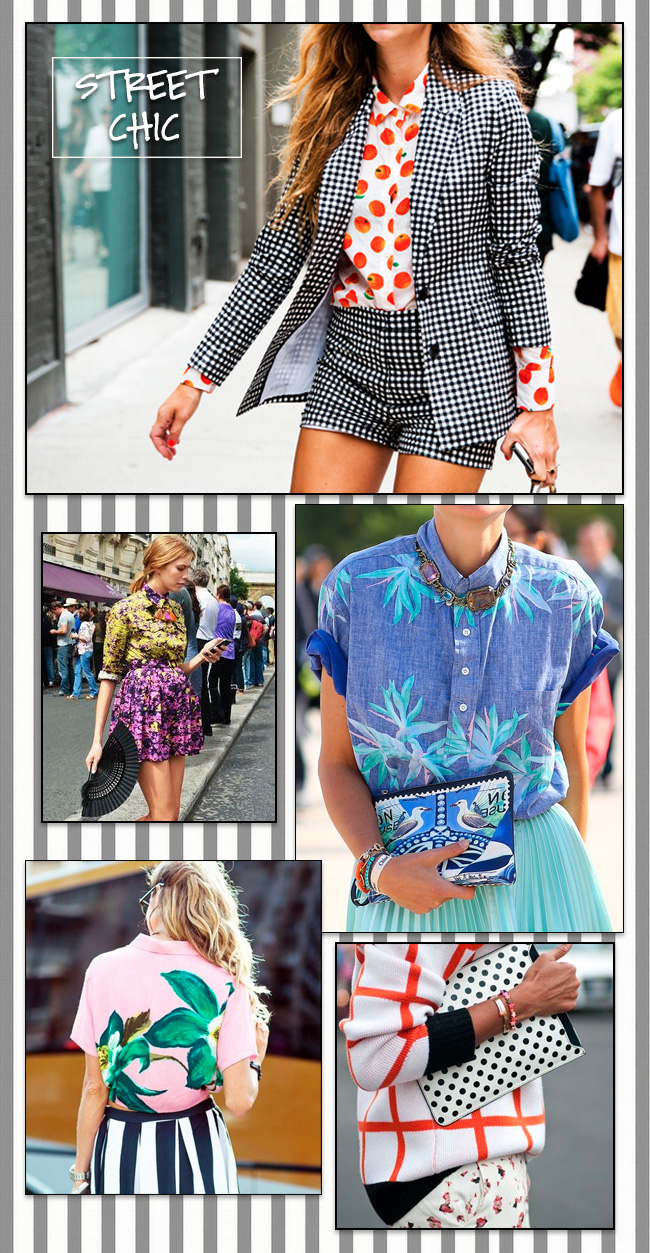 Rule 2. You can mix up to four prints at a time as long as they all stay in the same color range.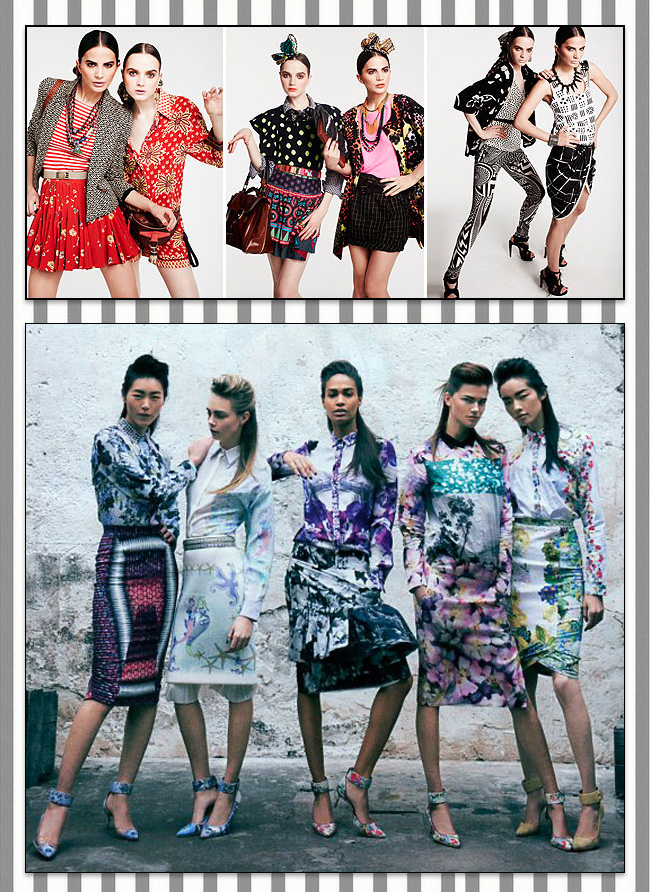 Rule 3. You can mix & match prints according to colors and textures, not only the prints themselves. Always remember, it's more about the overall visual than getting it 'right.' For example, in my second outfit (below), the skirt & shirt are the same texture, but couldn't be more opposite in the color and pattern department. The reason it works, is because the skirt is black and white, so ideally, you want a colored shirt that pops! Each piece is extremely busy, so in cropping the top to expose some neutral skin, and pairing my look with a basic loafer it doesn't frazzle your brain.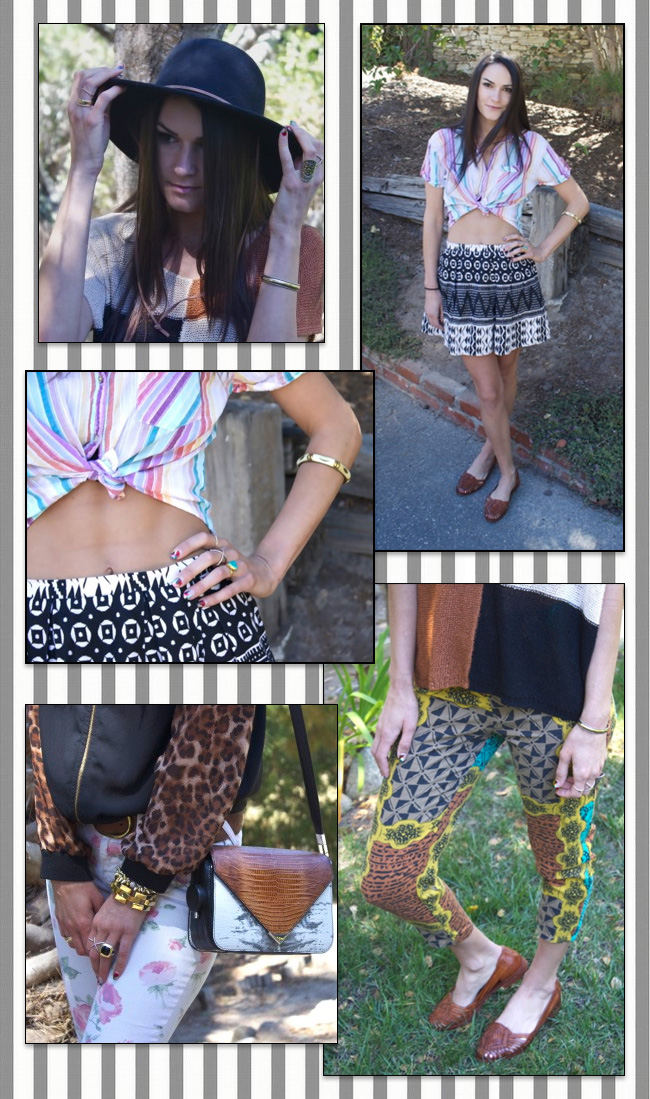 Rule 4. If you choose two different textures, try to mix on the same color palette. For example, my (third) outfit above, shows how I did this with a knit sweater and cotton pants. Even though their two totally different prints, they shared a variety of similar colors, which makes them flow perfectly together!
Here are a few of our favorite patterned pieces that will last you through summer and follow you right into fall!

Xx. Jadan Huter