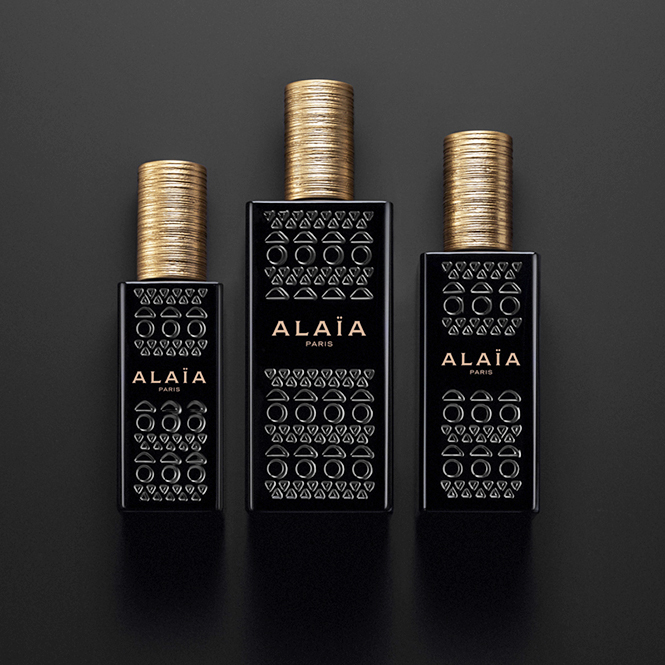 Alaïa. The mere sound of this designer's name and you can't help but think modern and sexy. Yesterday, after a celebrated career spanning more than three decades, world renowned (and one of our all-time favorite designers) Parisian couturier Azzedine Alaïa debuted his first fragrance for women exclusively at Saks Fifth Avenue. We were pretty excited about it and went over pronto (rather ran across the street from our offices) to take a whiff. The perfume fittingly titled, ALAÏA PARIS, is a cool but warm smell that is perfect for Fall and honestly we could wear year-round!
As is his custom, Alaïa meticulously and personally oversaw every detail from the fragrance to the bottle detail with a team of experts. Working with Marie Salamagne, one of a new generation of perfumers, she undertook Mr. Alaia's challenge to create an accord that echoed the sensation of cold water falling on hot chalk, a memory (apparently) of the designer's childhood in Tunisia. That's quite a mission. No worries. Salamagne explained, she "Very quickly came up with a formula that evoked this feeling: using fresh, aquatic mineral notes" and then "added an animal note by surrounding it with musk." The final pyramid (that's fragrance speak) includes airy notes of pink pepper, floral accords of freesia and peony, and animalic notes combined with musk to create the impression of bare skin. That's how you get modern and sexy.
Now the bottle. Stunning. Conceived by designer Martin Szekely, it's a subliminal nod to the famous Alaïa figure flattering dresses that continue to dominant the fashion scene. Formed of heavy and precious translucent black glass, the front and back is adorned with the famous Alaïa laser-cut pattern, an emblematic pattern which first appeared on the leather corset in the 1990s. We thought we'd throw in a bit of trivia for Alaïa geeks. The cap, in contrast to the bottle, is an homage to Alaïa's craftsmanship—a spool of golden thread, made of zamak plus pink gold one of the creator's favorite colors.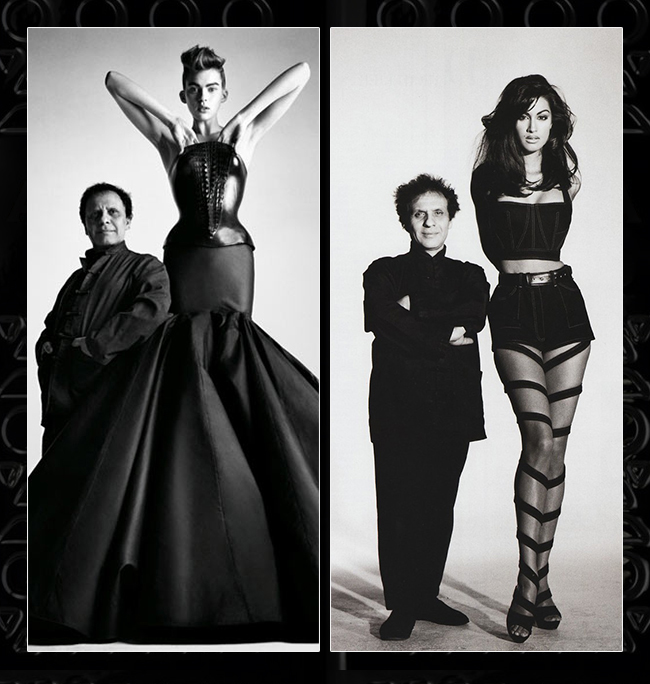 The Eau de Parfum Alaïa Paris is available exclusively at Saks Fifth Avenue stores and on saks.com through August 2016. The best news is the prices are not as shocking as his dresses.
xo,
-NJ Goldston, The Brunette
Photo Credit: Select Images Courtesy of Saks Fifth Avenue & Alaïa