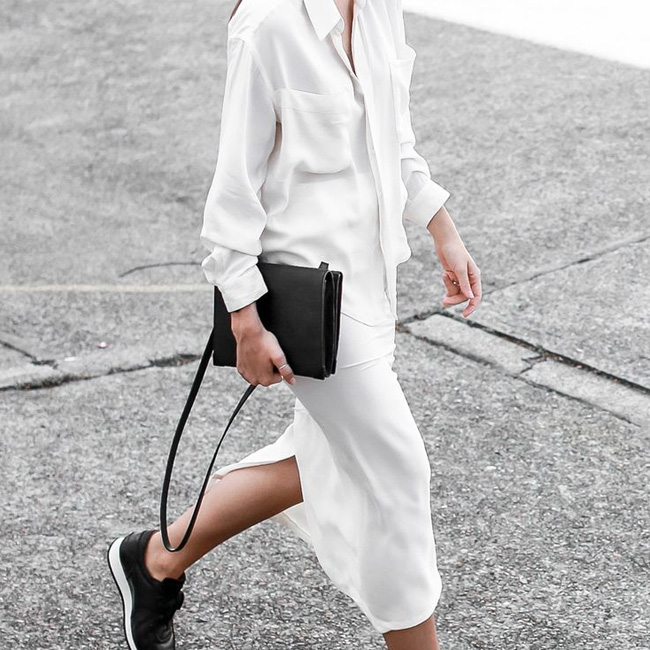 As summer slowly comes to an end and fall is creeping into our thoughts, we're shopping our closets and, duh, our transitional street wear/office uniform is a no brainer. White and black or black and white. You can't go wrong. Timeless, it's always the easiest, most elegant style statement all year long; but lately we've been spotting some super chic street style that has us rethinking this monotone trend. Sleek and clean is the theme here, and we are totally on board!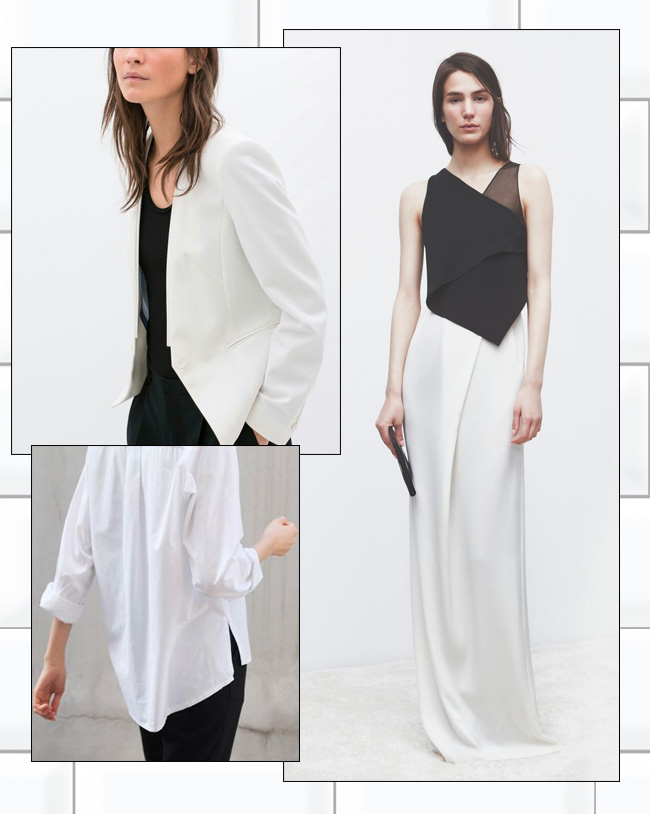 For the last two weeks leading into Labor Day, go bold white and accent with slivers or black for just the right color blocking. A few hints include take out that white blazer (before you have to put it away), do a loose fitting oxford shirt, and for a summer soiree (or not) we've been seeing long skirts everywhere including on my recent Cabo trip—and not just for dressy moments.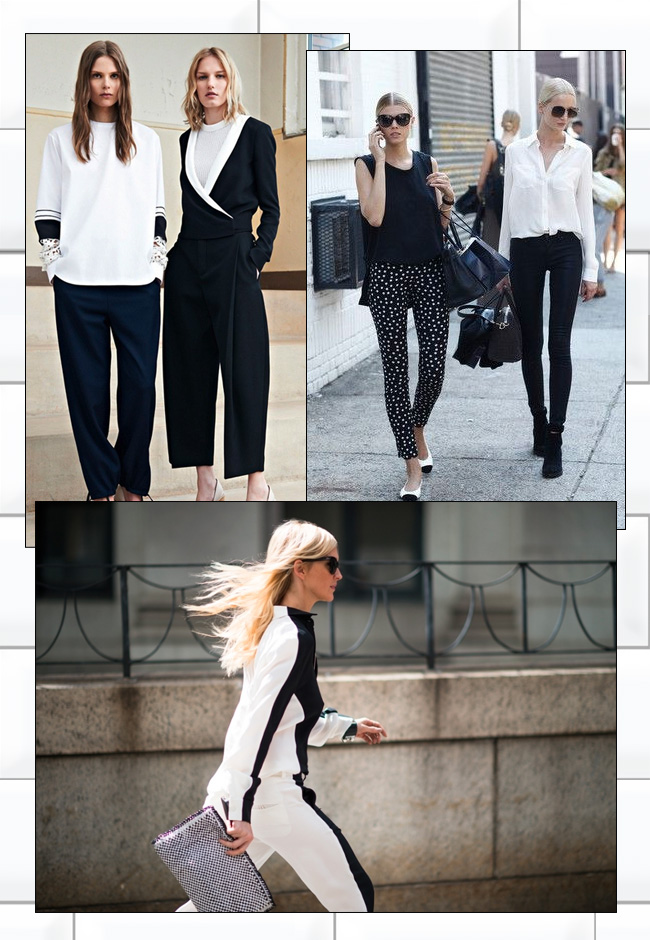 If you've got a serious meeting or a fun lunch date, pants are making a big comeback. On the hottest days, do the new flared or cropped pant and for that casual Friday look, the skinny jean is still our absolute favorite. Don't believe the reports that the skinny jean is d-e-a-d. The other detail that is key to pulling off the look is go totally neutral with your shoes and bag. Black or black and white only. NO color, thank you very much.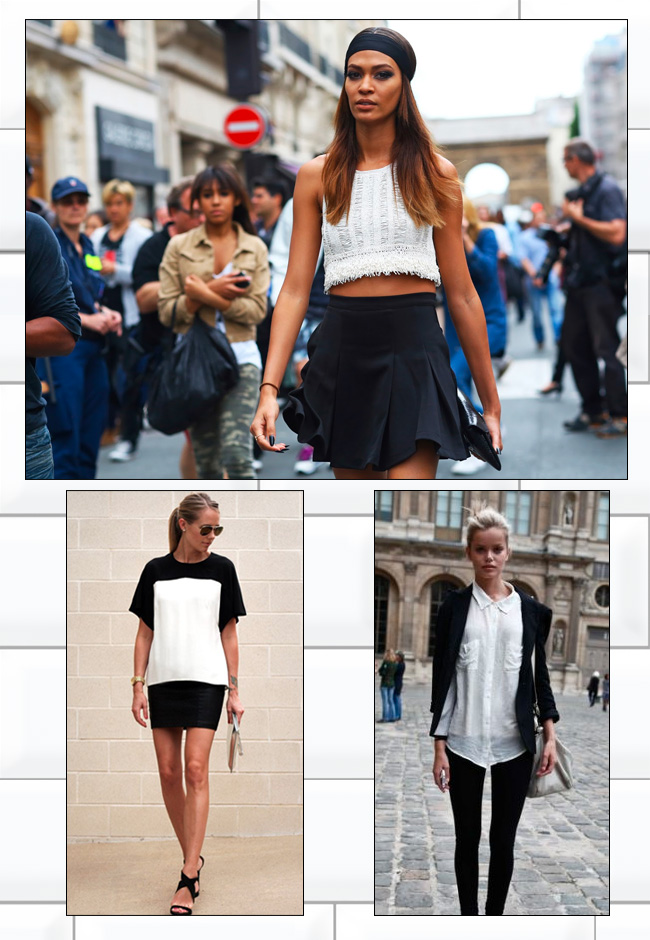 Other ways to pull this look off are pieces that have interesting detailing from clever pockets, black and white panels, a great hat or the perfect ripped jean. Think the second week of September before you go in this direction. Before then, do a white or black tank top, layer, and call it a day.
See you on the streets of LA or New York as we get ready to head to NYFW. I'll be in black and white.
xo,
-NJ Goldston, The Brunette & Lauren Cheek, The Blondette