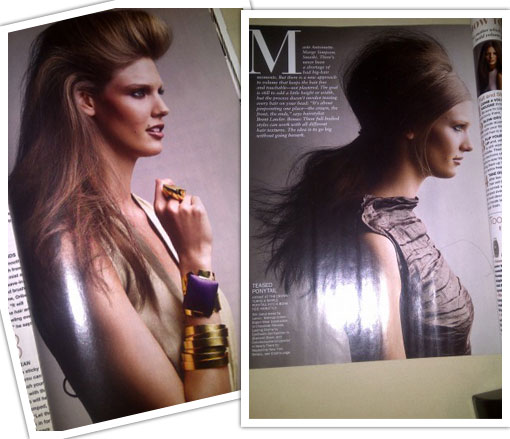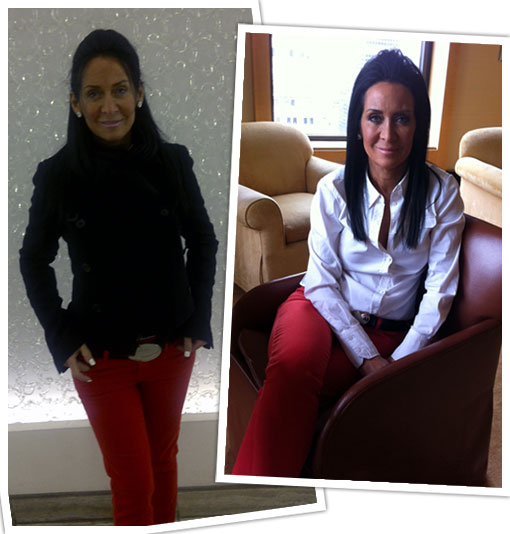 I am making my way to Garren on Fifth Avenue for my hair and make-up. It's 2 PM. Prada has made it all happen (once again) and set me up with an amazing team. Actually, it's going to be in reverse order today. I'm still trying to figure out my interpretation of Savage Beauty for an angelic dress. Two recent editorial photos in Allure are my inspiration for the night although Jordan (who has done tons of editorial) at Garren is pushing for a ponytail. We decide against it. I need to feel comfortable but want something a bit edgy. Lynette (who has done Tyra Banks make-up on her show for many years) agreed and begun the process of creating dramatic eyes to match the hair.
And, because I've walked way too much in New York City over the weekend, I'm just starting to think about my 5″ silver Casedi platform shoes for tonight. There are 82 steps (I think that is the accurate number) to walk up at the Met, so I need to pace myself today. But it's all coming together and I have begun to see the transformation.
Of course, the weather has been sunny and perfect until today. It's now cloudy and overcast with a chance of rain for the big night; but, they do cover the stairs with a tent so all should be fine. My gown has a long train so it could be tricky. And, as I walked back to my hotel, I saw the crowds assembling in front of the Barney's window in anticipation of the Daphne Guinness appearance. I tried to get a glimpse but couldn't get close enough. Rats! But, I must get back and change. Time is a wasting and my dress and one-of-a-kind clutch await.
– NJ, The Brunette