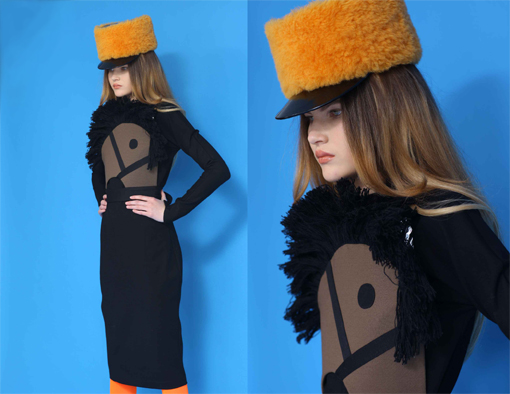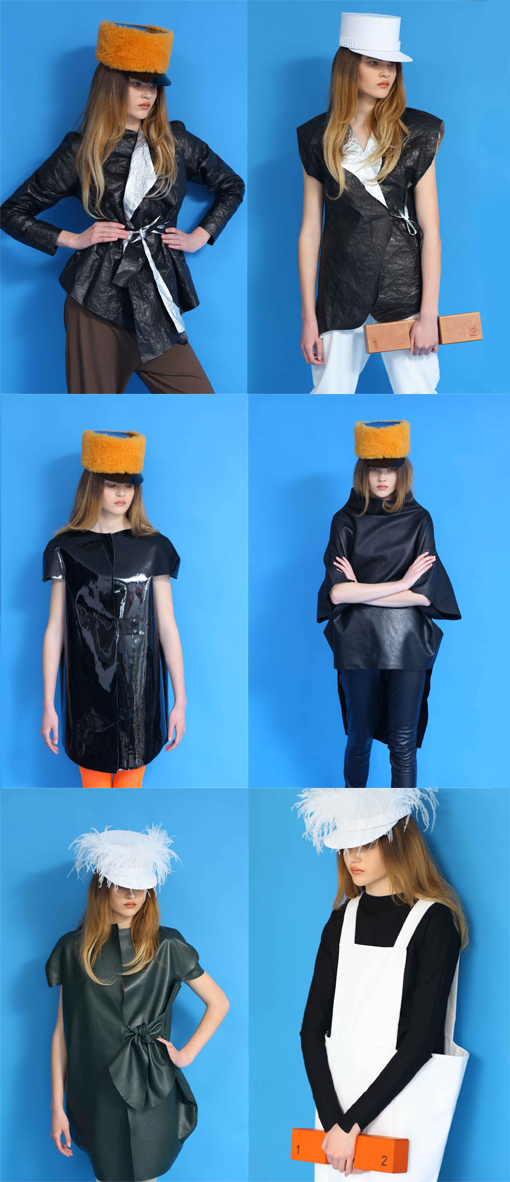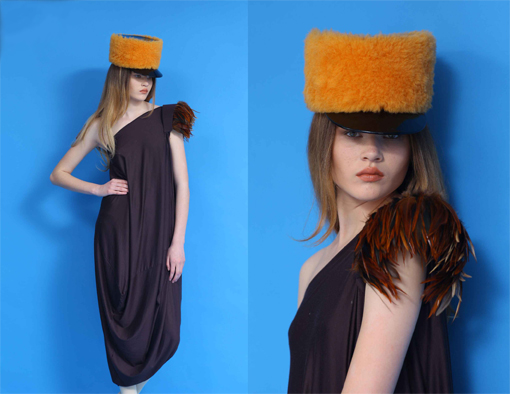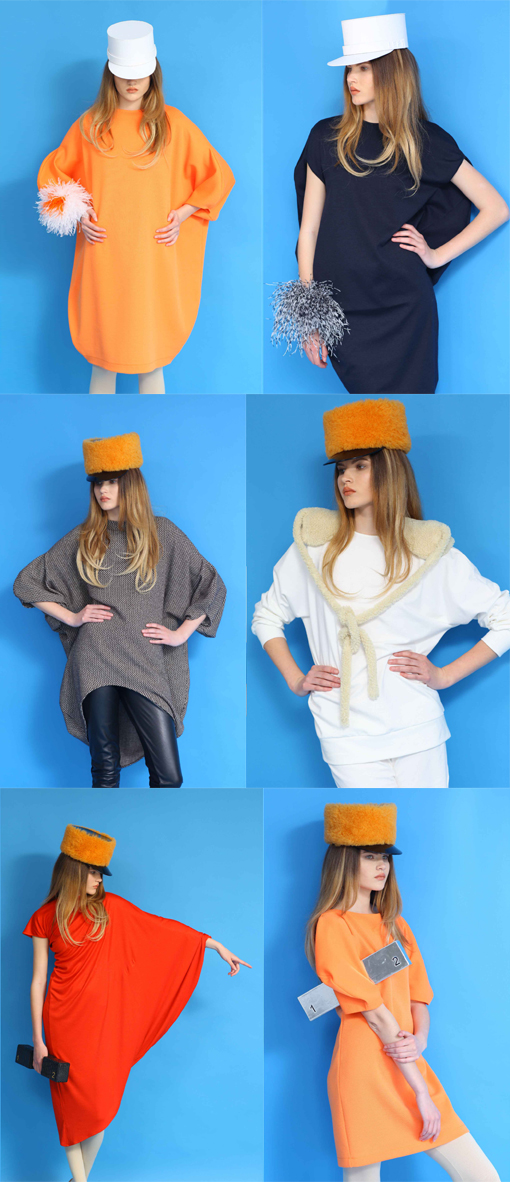 Sometimes you smack right into something so new and refreshing that it takes you by surprise. That's just what happened when we spotted Aliona Kononova's MOE collection for Fall 2014. Tapping into childhood memories, the designer's starting point was "the world through the eyes of a child."
Just like kindergarten students who haven't quite learned to color between the lines or cut along the dotted line, Kononova hasn't reigned herself in to the world of conformity. Using asymmetrical cuts and altered proportions, along with bold colors, luxurious fabrics and leathers, she takes her inspiration straight from art class—incorporating drawing paper plates and candy wrappers. She then cleverly adds toy-shaped accessories to provide a playful twist.

Two of my favorite looks from her fashion playground are her whimsical "horse" dress and an "overall" look in a brilliant winter white. But perhaps, since I met the designer when she was wearing a paper dress and carrying her signature "must have" custom, special order "1-2" compartment clutch, that just may be my favorite accessory right now. Not only does it store whatever a lady needs for a night out, the inside is covered in velvet and one side flips up exposing a mirror. Perfect for today's fashion jungle gym.

To experience more of Aliona's world, check out her recent show online. The collection is available at select luxury boutiques. Go to MOE to find locations or order a 1-2 clutch. For orders and information call 323 788 4551.
All the kids will be talking about it.
xo
NJ Goldston, The Brunette