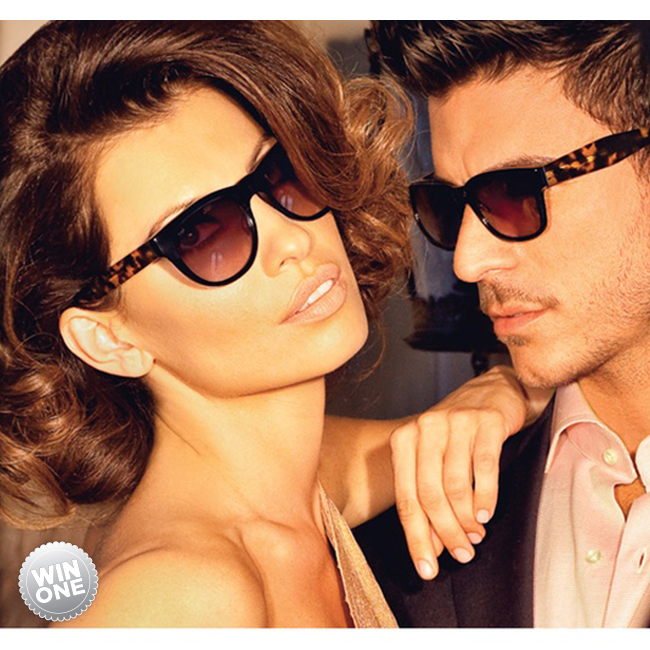 What's more LA than the perfect sunglasses? Not much, but if you don't live here like we do, you might not know we're actually home to Sama, the world's finest and most exclusive luxury eyewear. It kinda makes sense. For insiders, the modern, yet classically understated Beverly Hills-based Sama sunglasses are synonymous with Hollywood and celebrity style. So courtesy of Sama, we're giving away the$425 pair of black/tortoise Marlowe Sama Sunglasses our model is wearing above.

You might even want to win them more when you find out Sama is the preferred eyewear of countless superstars and international jet-setters from Brad Pitt, Angelina Jolie, Jennifer Aniston, Jay Z, Jessica Alba, Lebron James, Elton John, Cher, Tom Cruise, Reese Witherspoon, Mickey Rourke, Gary Oldman, Colin Farrell, Greg Kinnear, and the Royal Family of Monaco, and been featured in such blockbuster Hollywood films as Iron Man 2, The Book of Eli, Miami Vice, Mission Impossible: III, and Terminator 3: Rise of the Machines. In fact, celebrity sightings are so frequent they're posted on Sama's site almost daily.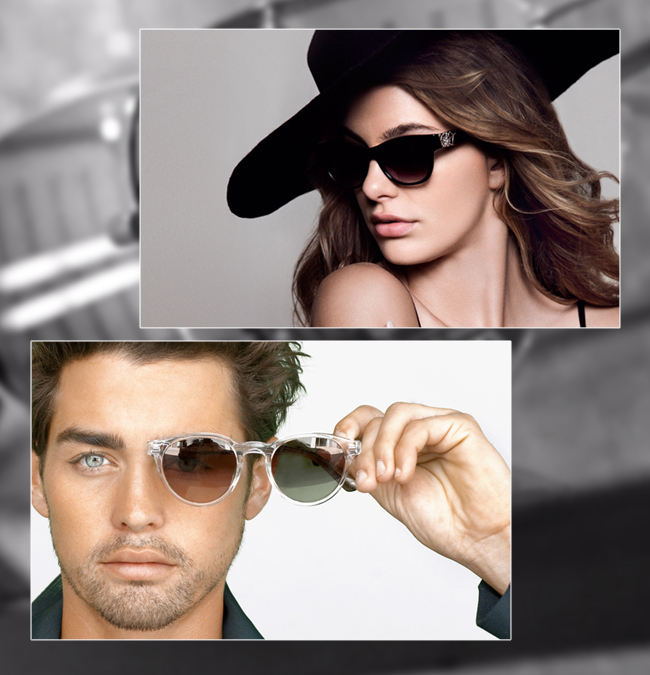 If you're wondering what makes them so special (and worth winning), it's because the brand is so zen (and so Hollywood) and gives back. Designer Sheila Vance has literally merged East with West in perfect harmony, using only original designs, the finest materials (pure titanium, Japanese acetate, nickel-free plating, etc.) and lens technologies (genuine precious metals, polarized gradients, etc.), and then engineered, manufactured, assembled and finished every pair by hand in Japan for a level of quality unachievable anywhere else on Earth. No wonder they're known as the most expensive sunglasses in the world. They're so exclusive that extremely limited quantities are often limited to single production runs. And for those of you who enjoy the many benefits of prescription sunglasses, virtually all Sama sunglass styles are Rx-able.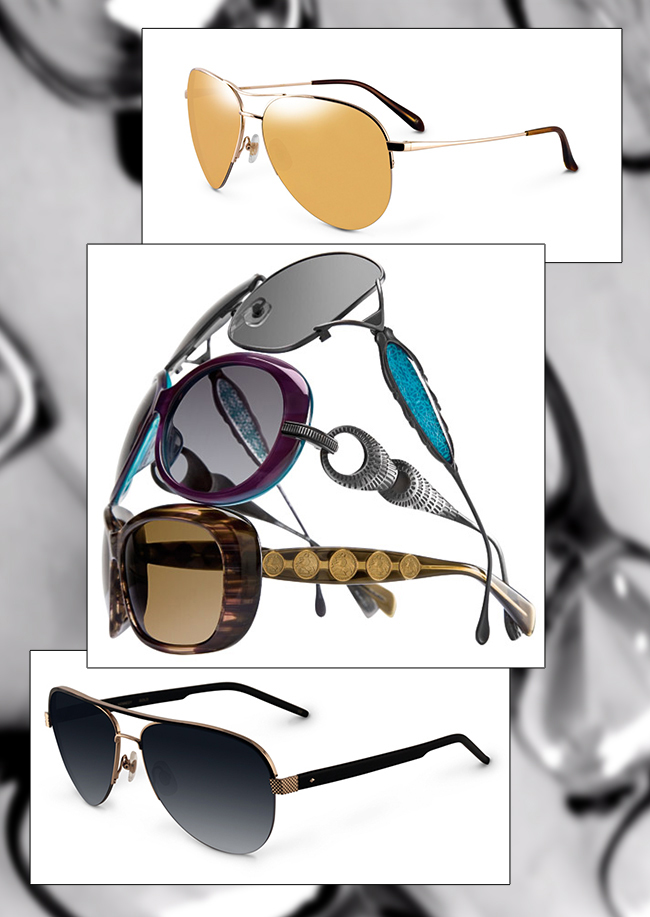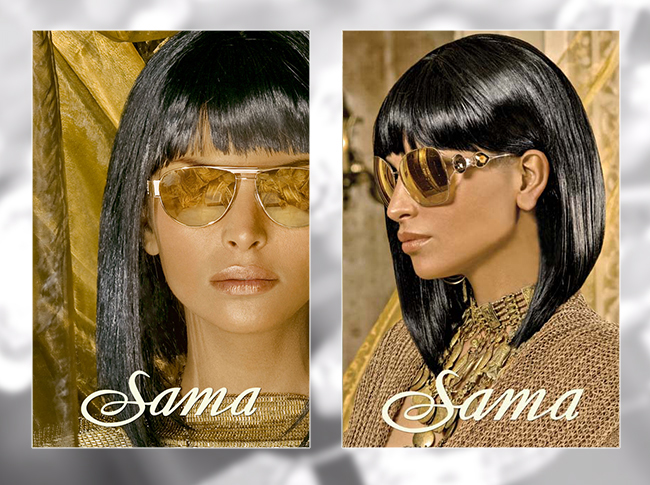 One more little insider tidbit. Sama is so ahead of the curve, they even have a "Lens Bar!" It's a truly unique Beverly Hills experience. With any one of their frames anyone can customize them your way with choices ranging from the fashionable fuchsia or lagoon colors to the ultra chic 24k Gold or 18k Rose Gold plated lenses. Here's how it works: When you enter the store, pick out your favorite frame design at the Lens Bar and then choose your lenses from a wide selection. A Sama eyewear specialist will guide you through the process, put it all together, and voila!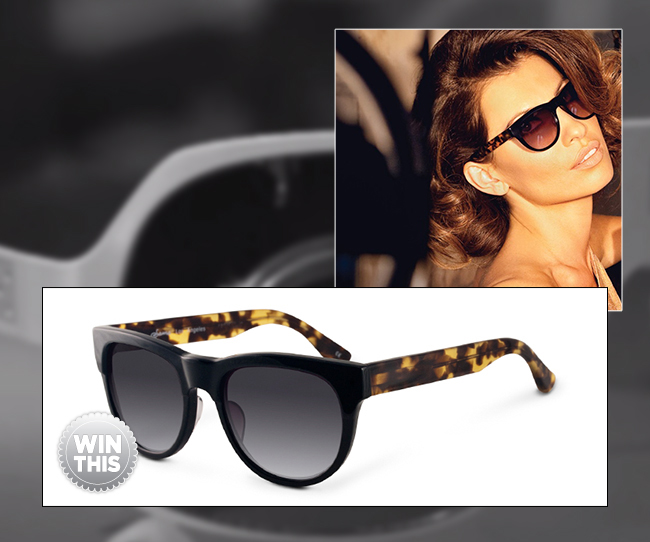 By now, you might really, really, really want to win a pair of these stunning Sama black and tortosie Marlowe's named after an important Hollywood insider's daughter. Here's how.
For a chance to win just:
"Like" this post.
Leave a comment below telling us why you would love to look like a movie star in Sama sunglasses all year long.

Entries will be accepted until January 1, 2015, at 5 PM PST. The winner will be announced on January 5, 2015 at 5 PM PST. No purchase is necessary to enter or win. The giveaway is open to anyone age 18 and older with a valid email address at time of entry. The winner must claim prize within 48 hours of announcement. If winner has not claimed their prize, a new winner will be selected. The winner will be electronically selected at random from all valid entries. Winner is responsible for all international duties outside the U.S.
If you can't wait or want to gift a pair for the holidays, they are available online at Sama Eyewear or better yet, stop by the boutique at 9530 Brighton Way / Beverly Hills / 90212 / 310.271.1734. You never know who you might spot.

With Love From Rodeo Drive
NJ Goldston, The Brunette