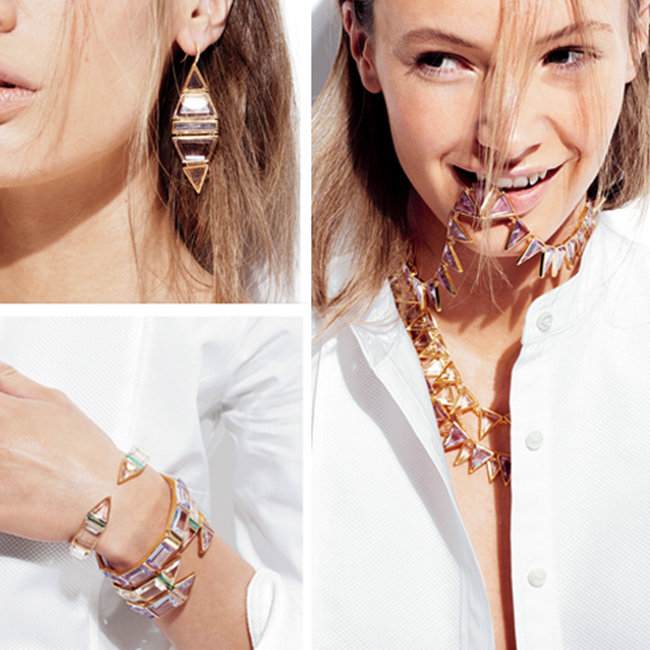 Jewelry designer Jennifer Meyer has had quite a year. The long-time Hollywood favorite, who has adorned celebs from Emma Stone, Katie Holmes, Jennifer Aniston, Reese Witherspoon to Jessica Alba (and lots, lots more) in her signature initial and leaf necklaces, was a runner-up for the coveted CFDA/Vogue Fashion Fund Award this year, designed her first costume jewelry collection for J. Crew (which promptly sold out) and feted by both Barney's and Net-A-Porter this fall in LA. I was actually there with her on several of those occasions to personally congratulate her. So why are we bringing this all up now? It's the holidays — the perfect time to drop last minute hints, tell someone you love them with one of her utterly collectible pieces, or self-gift.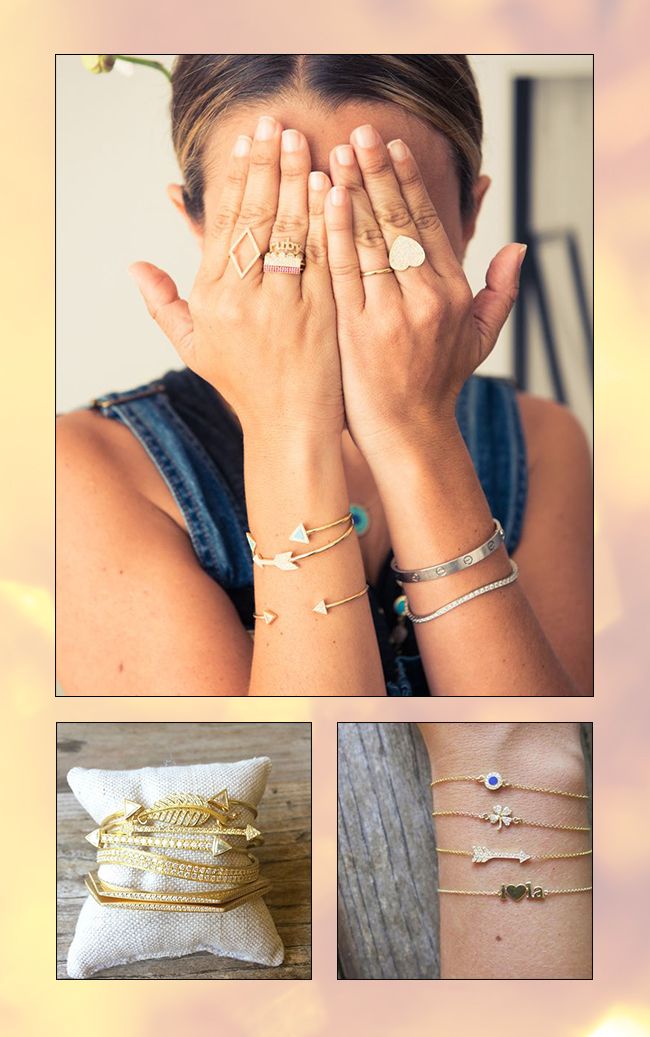 Just in case your new to Jennifer Meyer's line, you need to know her designs are sentimental favorites all around LA for the understated elegance which makes anything you give or receive so utterly wearable — whether you're in jeans, on the set, heading to an A-List party, or possibly spotting Jennifer on the Red Carpet with handsome hubby Tobey McGuire and maybe her "Ruby" ring on her finger. Favorite Hollywood looks include her symbolic diamond arrows, four leaf clovers, stars, hearts, j'taime, sister, bff or "i heart la", initial necklaces and bracelets. Best of all, her line is perfect for layering and stacking.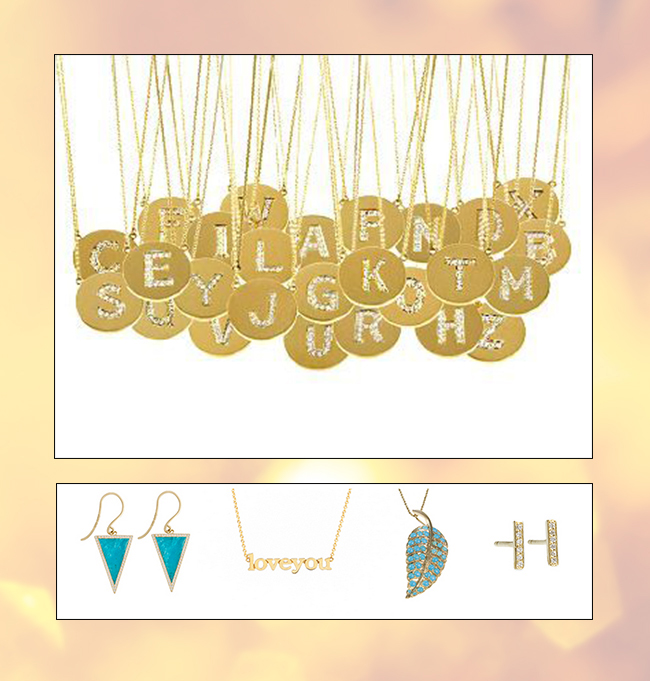 Other holiday showstopper favorites include everyone's growing (or maybe it never went out of style) obsession with turquoise and what else but her gold diamond bar stud earrings.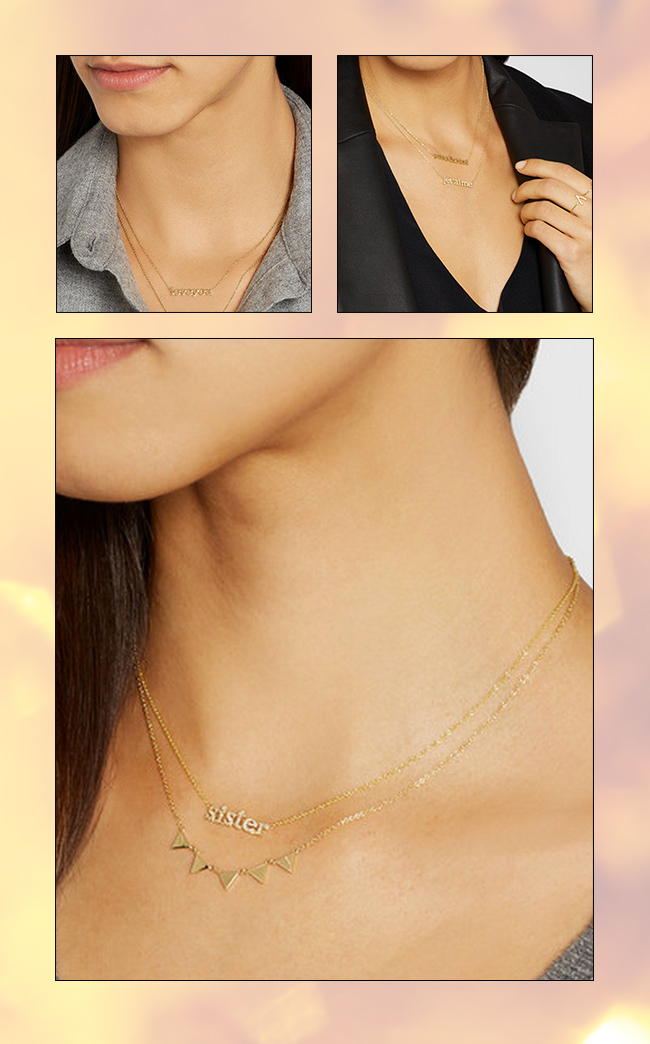 Of course, we couldn't resist asking Jennifer to give us her top five Holiday pics for 2014 and we've fallen in love with each of her selections from the mini circle chain necklace, four leaf clover bracelet, the classic wishbone bracelet, a turquoise heart and the very coveted stackable multicolored gemstone rings .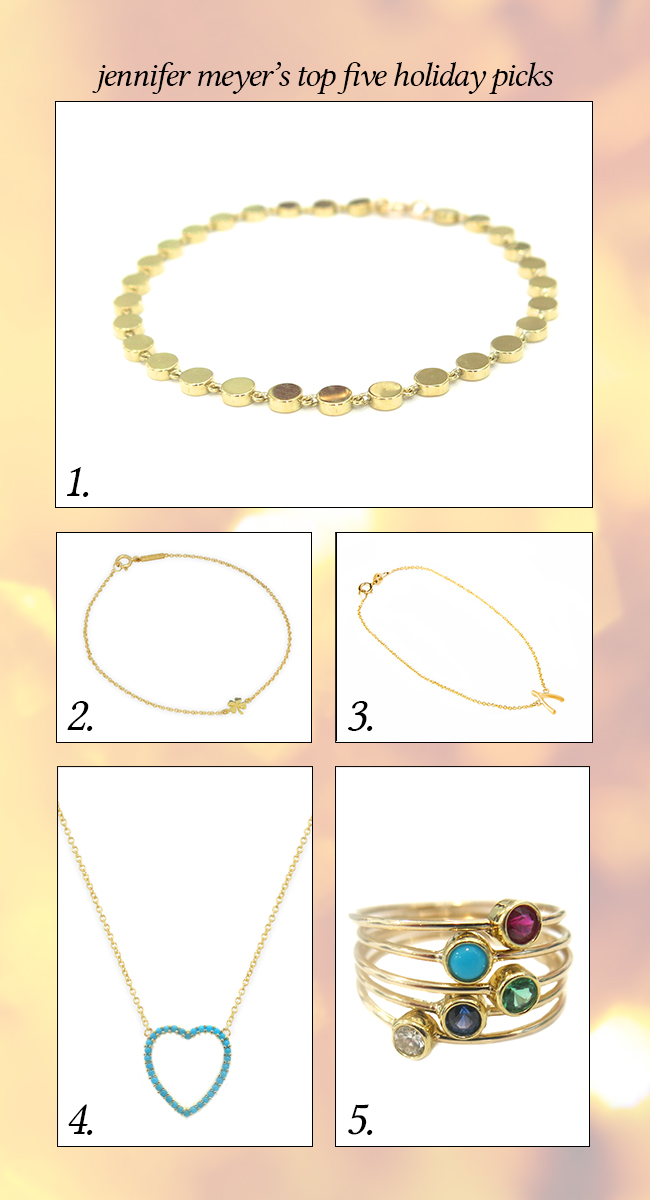 You can find more of Jennifer Meyer's beauties at Shopbop, Net-A-Porter, and online and in-store at Barneys . Best of all, prices start as low as $175.
With Love From LA and Jennifer Meyer's Workshop,
NJ Goldston, The Brunette