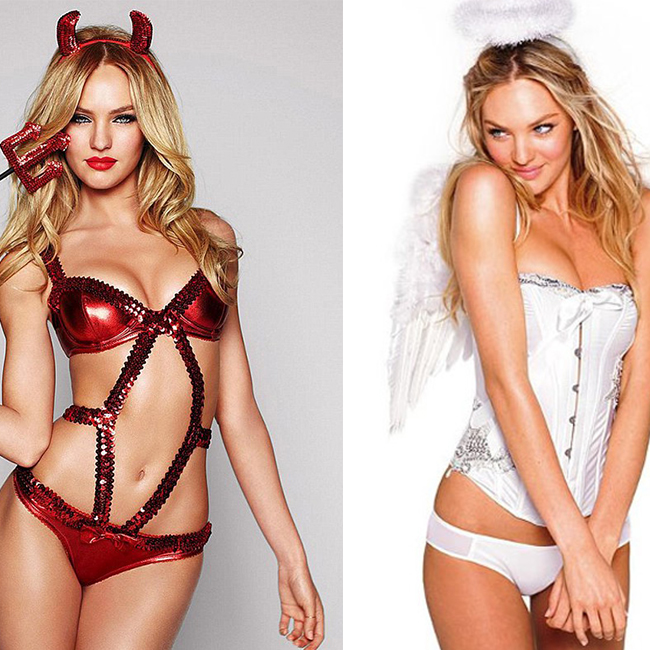 When it comes to lingerie are you naughty or nice might just be the perfect question to ask this time of year. So depending on how you answer it, we have the perfect ensemble waiting to be worn in the boudoir that someone special in your life might just appreciate.
However, I need to back pedal. Like most of you, I've always thought of lingerie as something skimpy you put on to feel really sexy. It's alluring, captivating, and only something you wear in private. Unless of course you're a Victoria's Secret model, in which case you're broadcast around the world in your skivvies! Lately, even Miley Cyrus has been stirring a public debate with her lingerie-inspired costume complete with pasties at Art Basel. However, to lots of us lingerie means an assortment of things. It can be conceived as any form of undergarments, a cozy nightgown, a sleep shirt or even a flannel pajama set, but I've always thought of lingerie as something skimpy you put on to feel really sexy.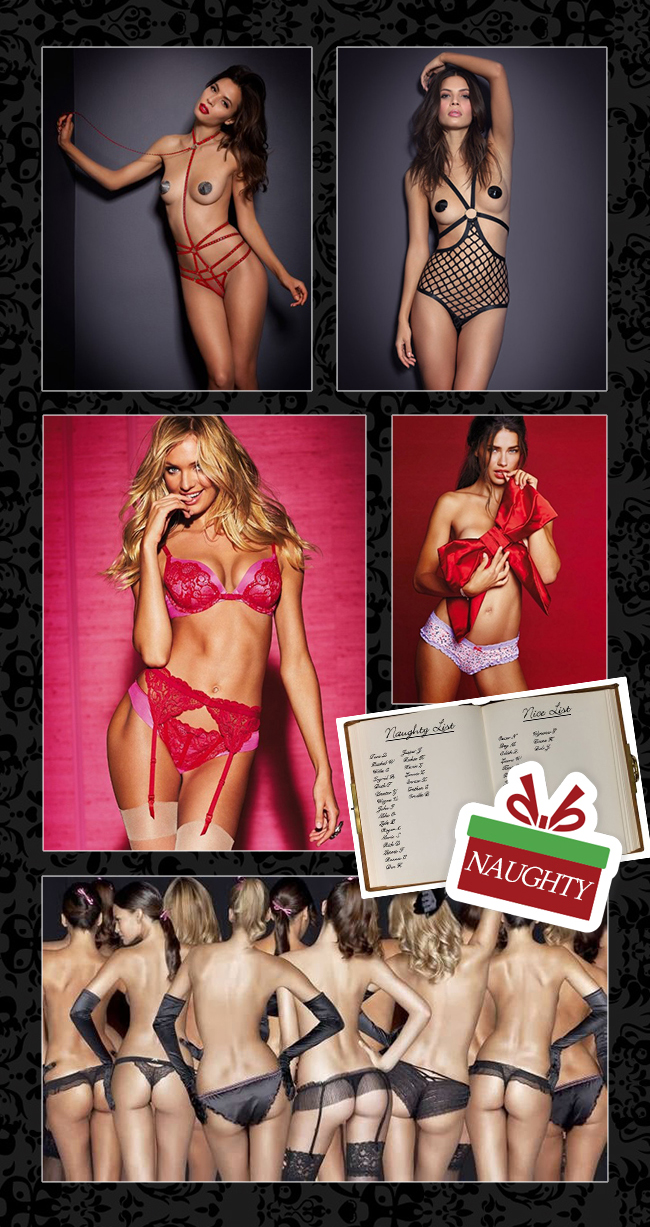 If you're hesitant about being naughty, I 've found that lingerie is one of the hardest items to shop for so you're not alone. My recommendation is to find something fun and stylish making sure it flatters your figure. Then you'll feel comfortable. You also don't want to spend too much money on something only to be seen in the bedroom, but you also want to treat yourself. I mean, what better way to spend money than feeling (really and) truly sexy?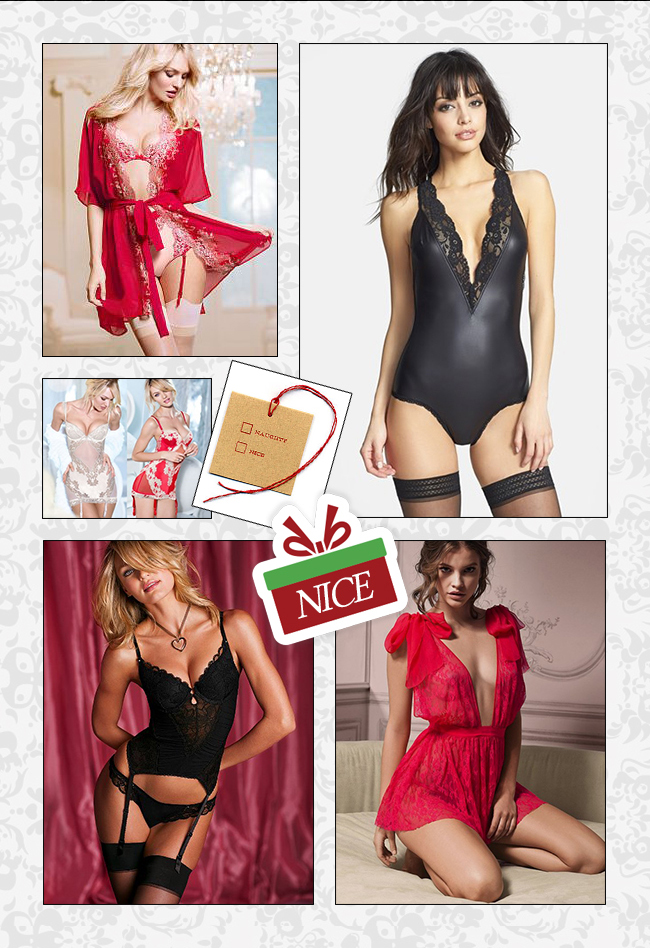 Now the important question… So what's it gonna be? Have you been naughty or nice this year? Depending on your answer, we've assembled a special selection of our very favorite naughty and nice pieces from each of our favorite intimates lines, to make your selection a little easier this season.
Naughty

Nice

Xx. Jadan Huter