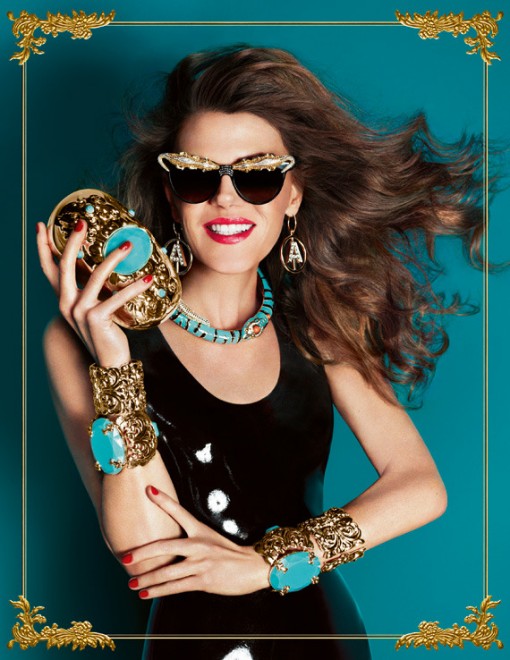 It's that time again. H&M teams up with yet another fashion icon. This time, it's all about the bling! Anne Dello Russo, editor-at-large for Vogue Japan debuts her line while singing through her rules on fashion. What we got out of the video?
Accessorize, accessorize, accessorize…and then accessorize some more. The new release features a full-length version of Dello Russo's own track, Fashion Shower.

This video is over the top glam. Kooky, gaudy and glamorous with Versace-like bling being delivered in the form of life size gold shoes.
Dello Russo said of the collection: 'Use accessories like a personal touch, as an amusing way to revitalize your life and wardrobe. 'Accessories are like vitamins to fashion: you should use them liberally as such.'
Get Ready! Anna Dello Russo for H&M will be available in select stores and online the 4th of October.

Xx. Jadan Huter