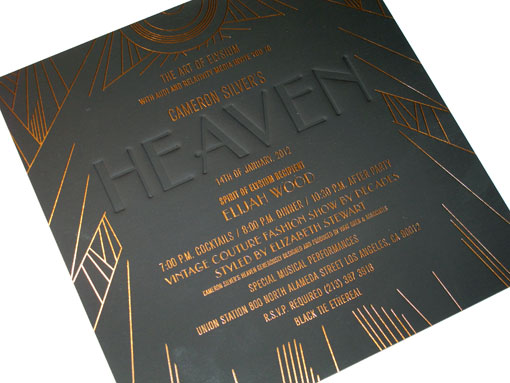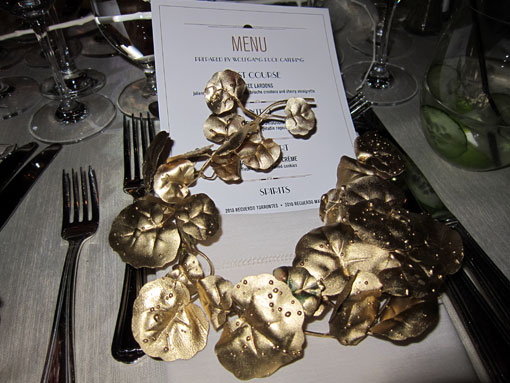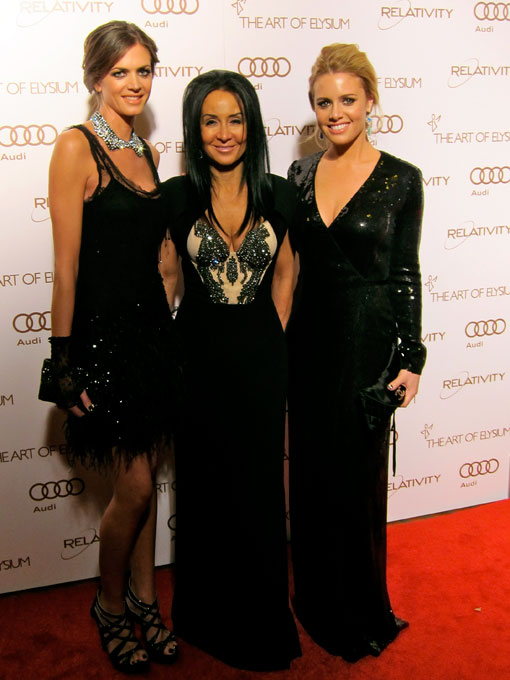 Left to Right: Astrid Bryan, NJ Goldston and Kathryn Lebowitz
Last night The Blonde & The Brunette attended the 5th Annual Art of Elysium Heaven event which is always one of the most glamorous nights before the Golden Globes. It was held at a very unusual and special location, Union Station in Downtown Los Angeles. The event conception included the massive ceilings accented by an all white decor, ethereal feathers, white curved modern tables and chairs. As always it was a moving evening about encouraging working actors, artists and musicians to voluntarily dedicate their time and talent to children who are battling serious medical conditions through artistic workshops. There was a vintage fashion show from Decades and music from the 30's era to reflect the setting followed by a great after party.
Our fashion predictions are right on target. There was a wide array of beautiful gowns in shades of neutral, whites and blushes, soft mint greens, tangerine, goldenrod , purple as a break out-color, and stunning black gowns making a huge comeback. Beautiful, form fitting draping seemed to be the way to go accented by embellished clutches, satin or strappy shoes, dramatic drop earrings, soft curls and loose up-do's also ruled the carpet. Kathryn, Astrid and I all wore black and had an amazing evening. You'll see it all next season on Astrid in Wonderland.
– NJ Goldston, The Brunette