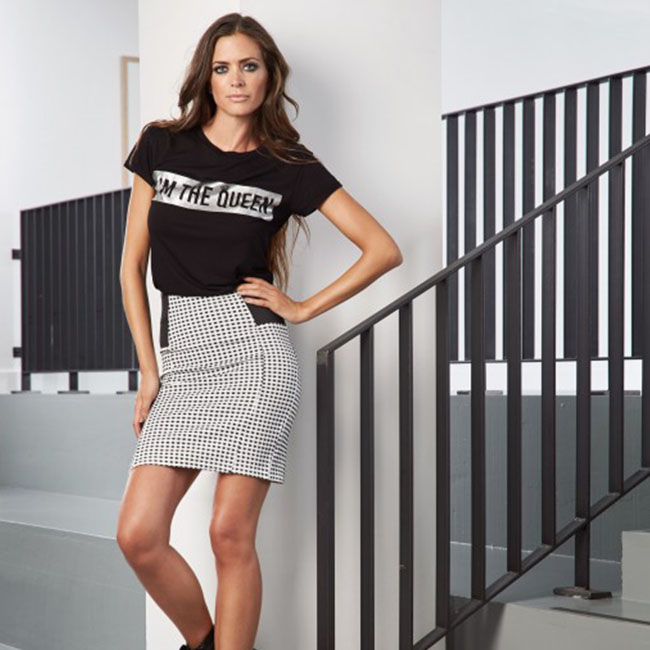 Fall is finally here and I have some of my own exciting fashion news. I am very proud to introduce my new Fall/Winter The Astrid Black Label Collection. It's my fifth collection in collaboration with the Belgian Fashion Chain ZEB. The collection has sixty-five pieces including, finally (!!), the"must have"blazer. This time around we even have great day and evening dresses, cool casual looks, and evening shirts to be the star at every cocktail party. The colro palette is completely on-trend for this Fall with grey, black, midnight blue and silver. Read on to find out how to win three iconic tops from my newest collection.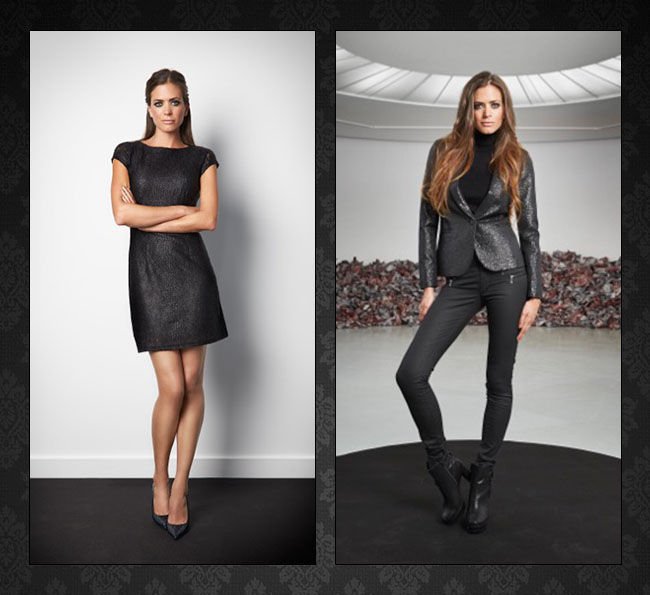 A few quick style tips about the latest collection. You can never go wrong with a LBD, skinny jeans and a sparkly blazer, or a tapered skirt that you pair with a great pair of booties. For Fall, it's time to dress up your look a bit.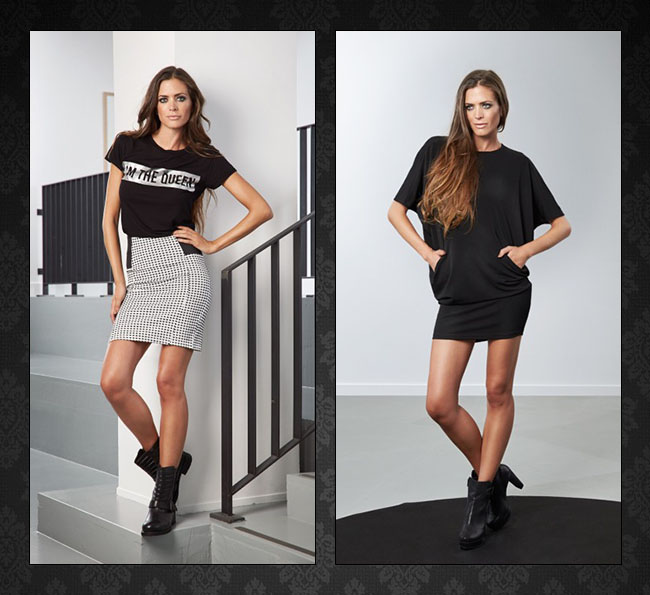 Now the good news. Today The Blonde and The Brunette are doing a giveaway!
You can win these three iconic tops from the new Fall/Winter Astrid Black Label Collection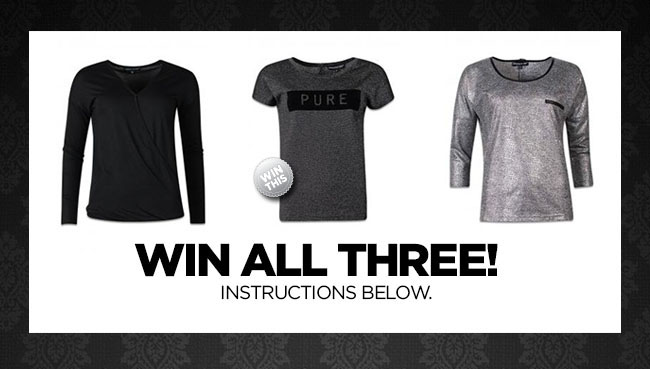 For a chance to win just:
1. Like this post.
2. Leave us a comment and tell us why you'd love to win these three iconic and oh-so stylish tops from the new Astrid Black Label Collection.

Entries will be accepted until October 9th, at 5 PM PST. The winner will be announced on October 10th, 2015 . No purchase is necessary to enter or win. The giveaway is open to anyone age 18 and older with a valid email address at time of entry. The winner must claim prize within 48 hours of announcement. If winner has not claimed their prize, a new winner will be selected. The winner will be electronically selected at random from all valid entries. Winner is responsible for all international duties outside the U.S.
If you can't wait, check out The Astrid Black Label collection at ZEB stores everywhere and online. Good luck!
xo,
-Astrid Bryan