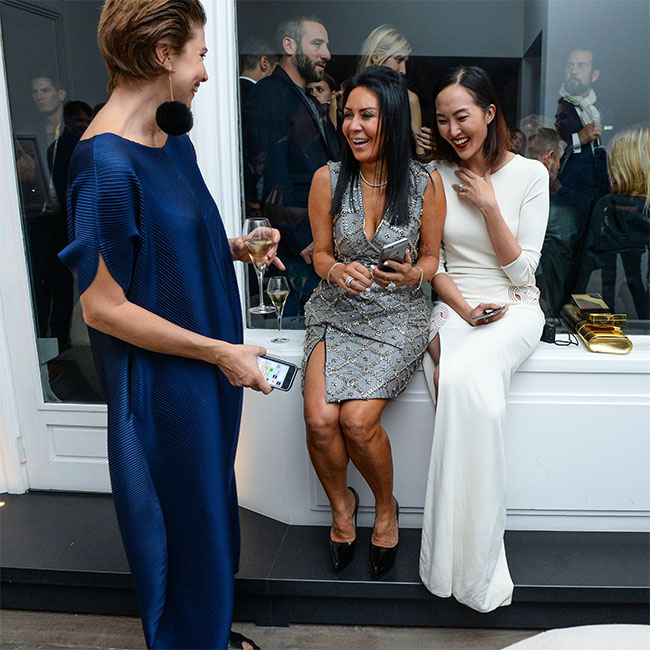 Paris Fashion Week kicked off days ago and within hours of touching down in the City of Lights, I was all dressed up in my Antonio Berardi embellished tartan dress with a plunging neckline and zipper reveal. I quickly made my way to the exclusive Cocktail Dinatoire party hosted by fashion designer Mary Alice Haney, Sebastian Uribe, and co-host host Kevin Wendle. Guests from all the world including Sally Perrin, fashion blogger Chriselle Lim, fashion editor Nina Garcia, famed couture designer Alexis Mabille, artist and jewelry designer Marie Beltami all gathered to celebrate the latest Haney collection at Wendel's ever-so spectacular apartment overlooking most of Paris. Champagne was free flowing as guests gathered (all night long) on the balcony to admire the to-die-for views. Everyone ate too! Tiny passed morsels and a stunning buffet fueled the evening along with great conversation. That's Sally, Chriselle, and me laughing hysterically over a really, really, really private faux pas that, well, you just can't play down or make up, so you gotta just laugh.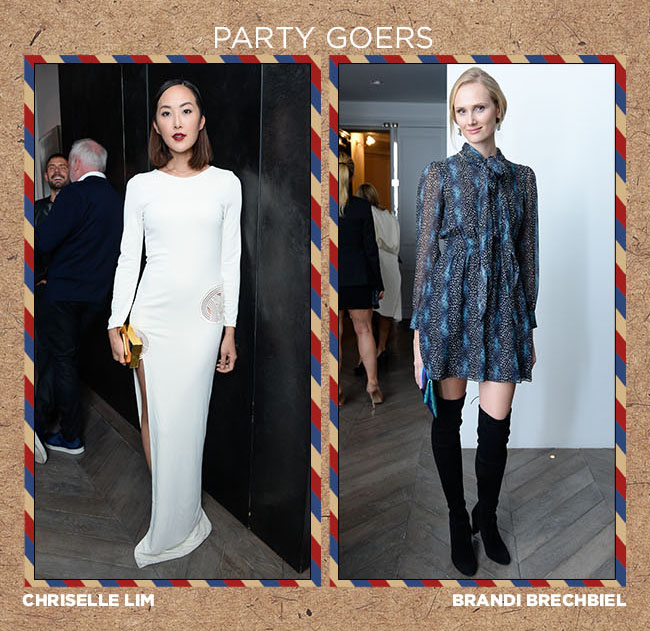 It was a great night for fashion. Chriselle Lim was a standout in Haney as well as guests who were trés chic from the perfect boots and dresses, to the new wide leg pants, black and white combos, statements coats, and all-black ensembles that went from moto to off-the shoulder.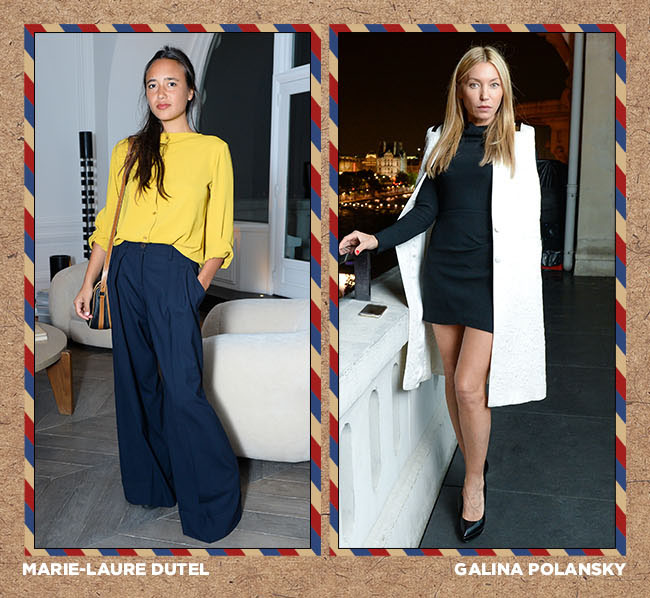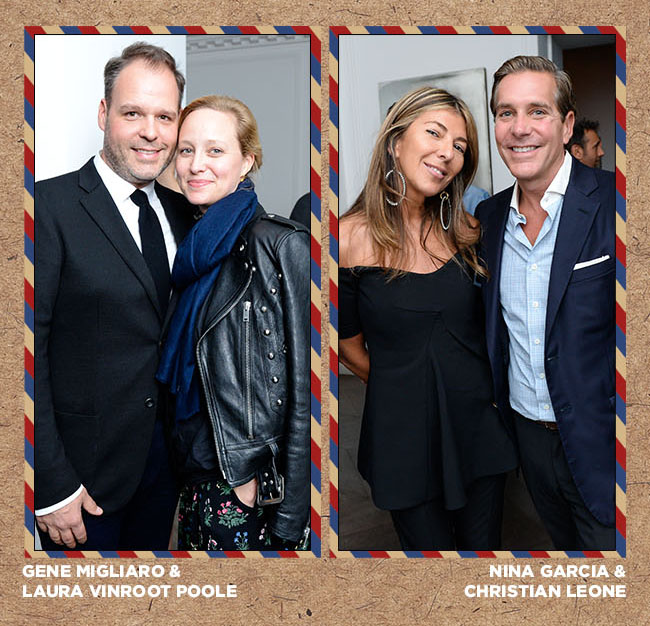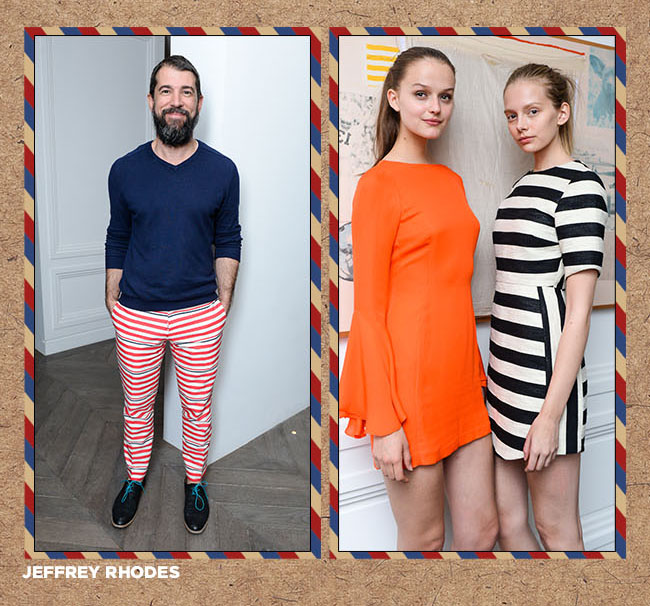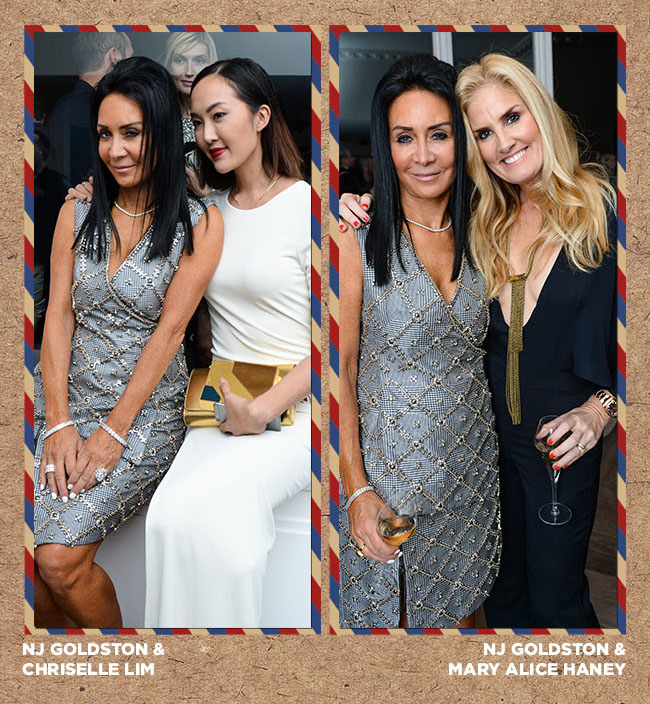 Besides admiring the great clothes, look closely at artist Marie Beltrami's rings of twin mice (below). Everyone is scrambling to get one and the artist gifted me one on the spot! I was speechless. I've already been wearing it to all the shows and jewelry buyers have stopped me over and over again asking me about the deets. I think she has a hit on her hands. Literally.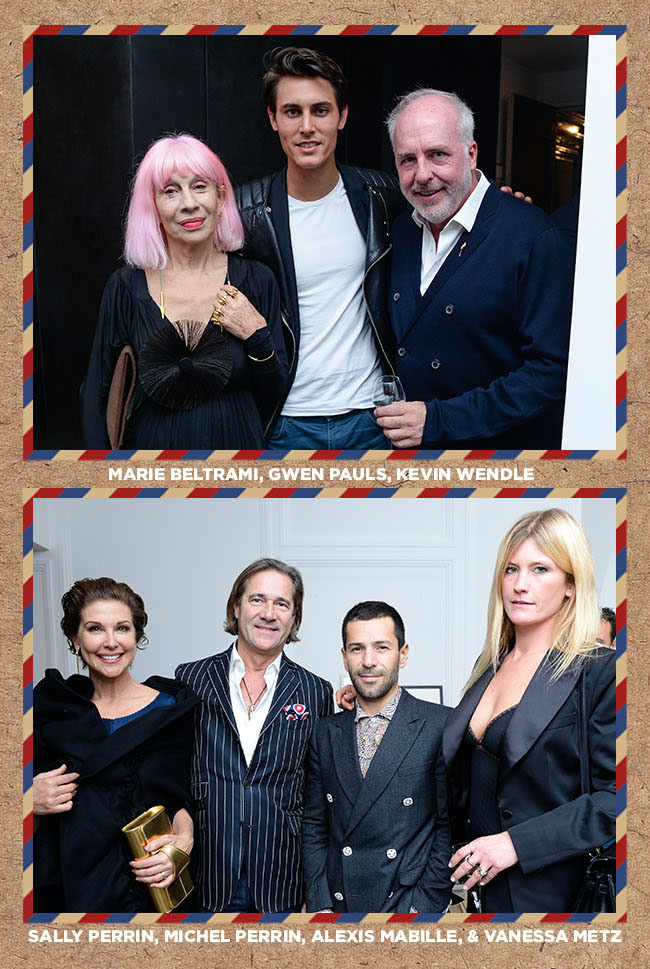 As the night wore on, we all got a bit silly. Why not. We're in Paris!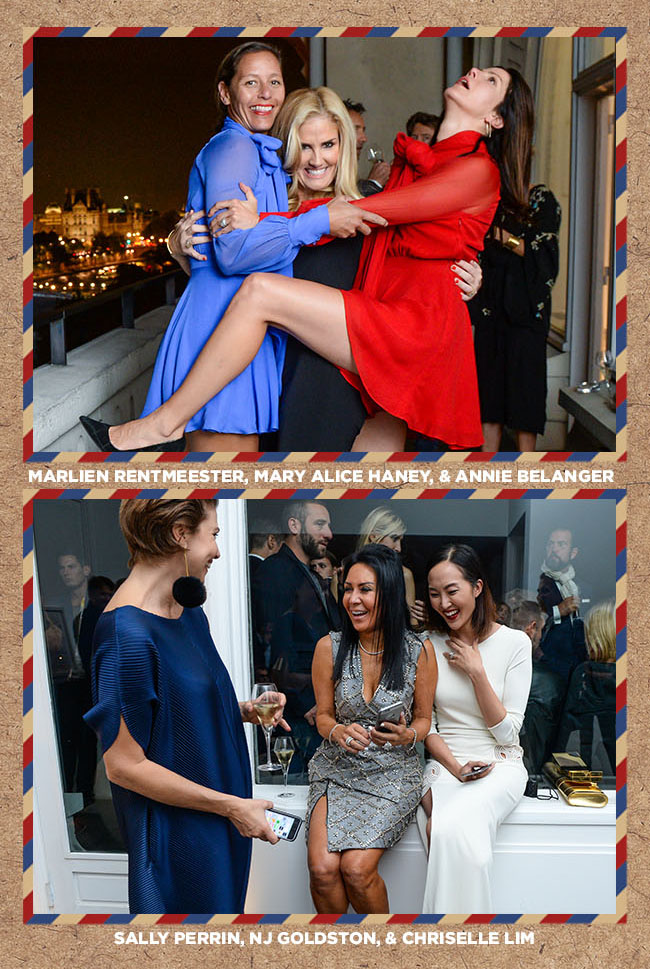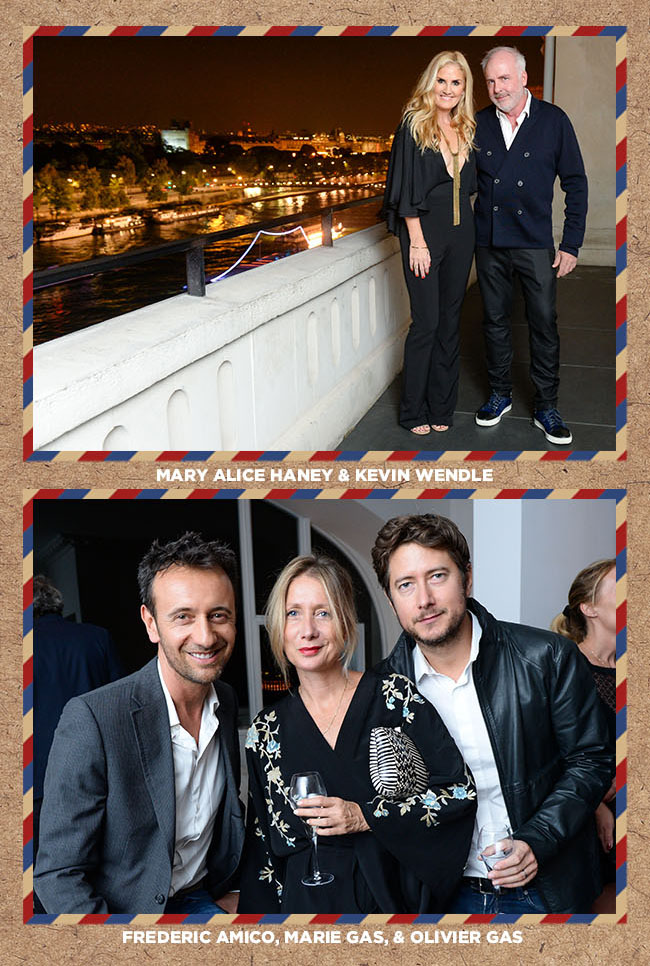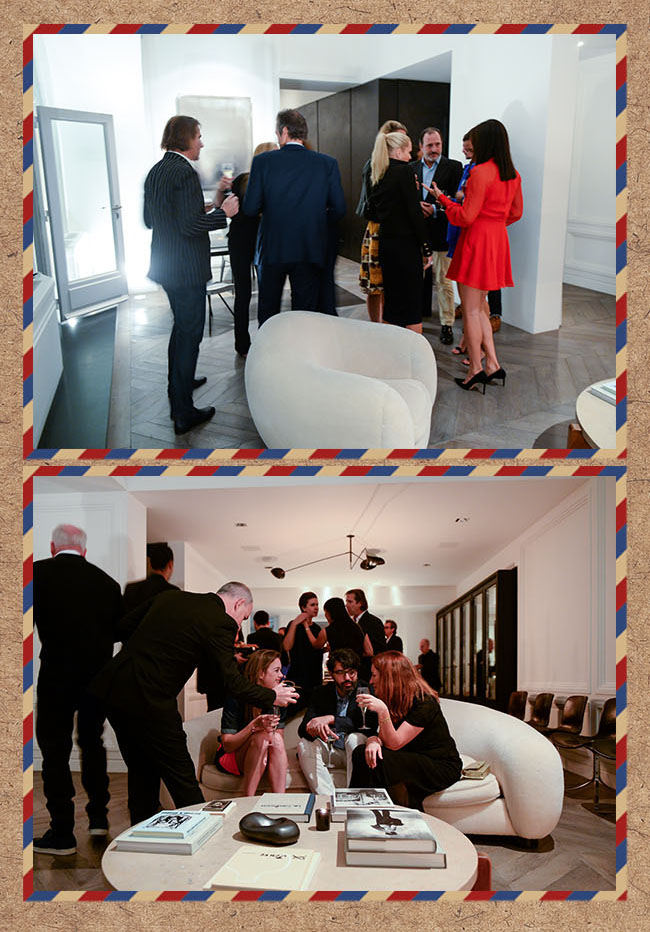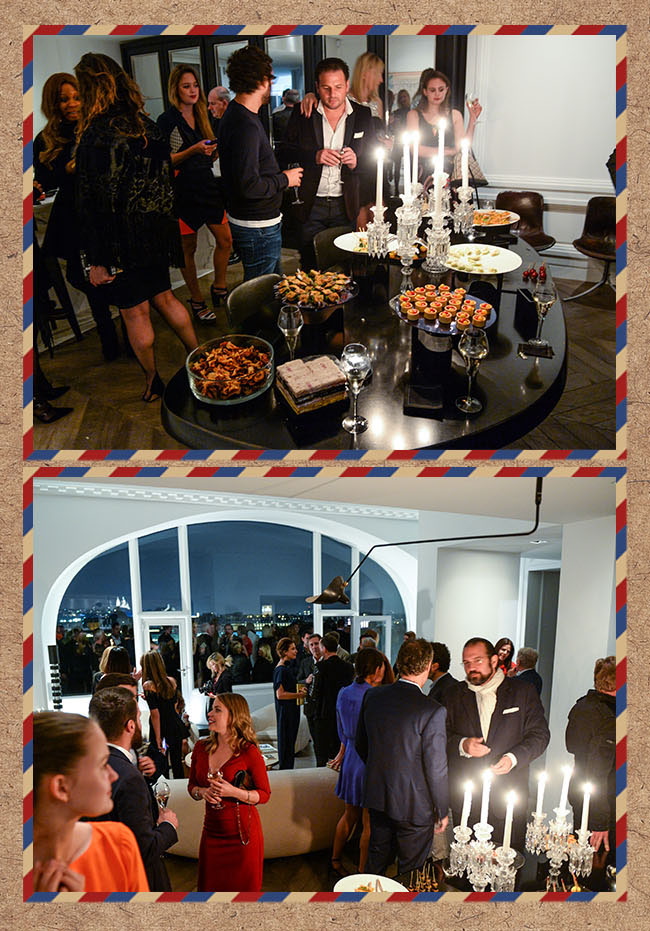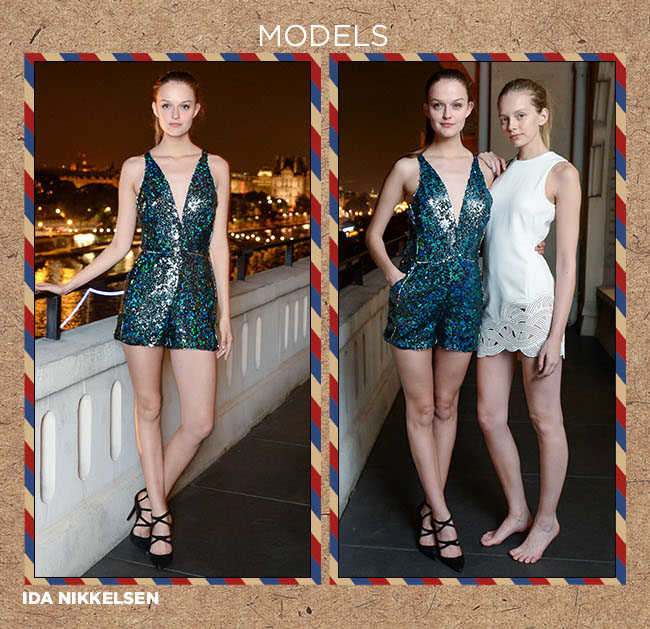 Models mingled as well in beautiful Haney dresses and jumpsuits from the latest collection . The perfect duo. Beautiful clothes and beautiful models.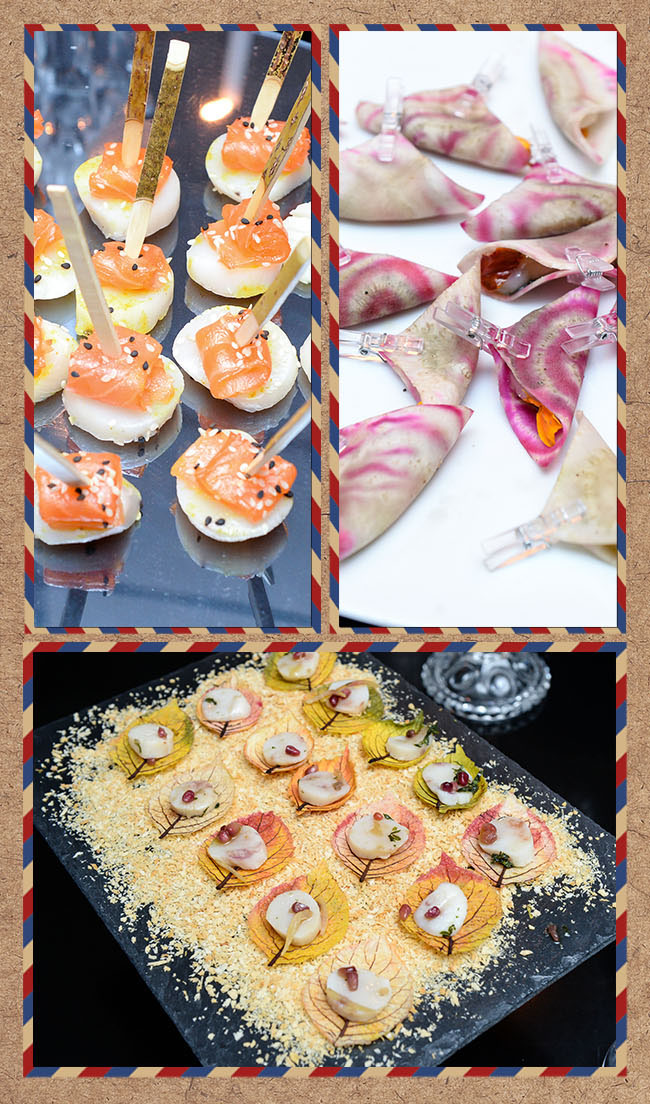 Even the munchies were fashionable. I mean, it's Paris.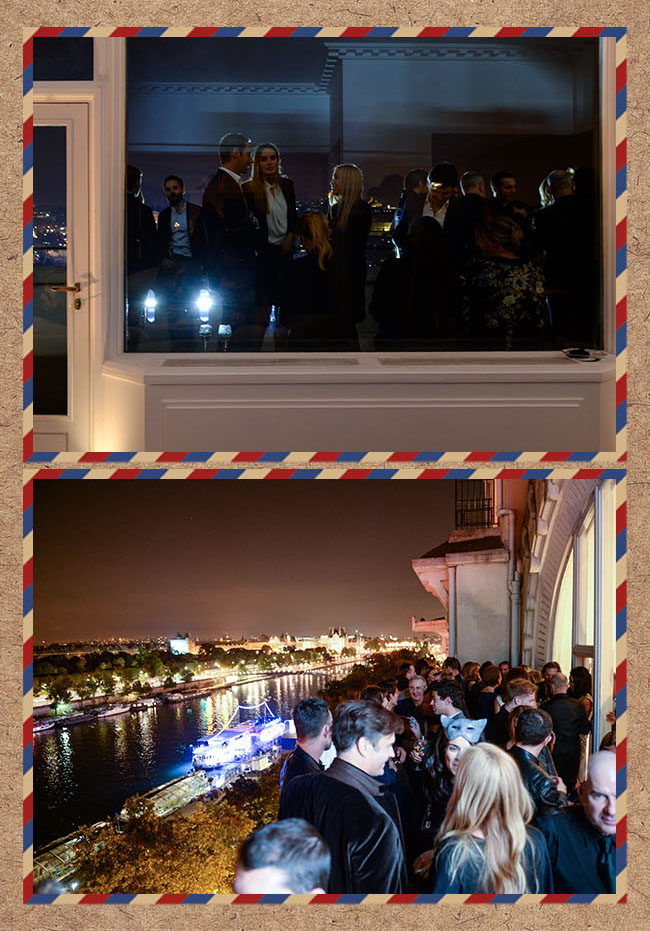 And finally, why leave when you have Paris at your feet? We must celebrate a new season of Haney every season in Paris. Thank you Mary Alice and Mr. Wendle.
With Love From Paris Fashion Week,
NJ Goldston, the Brunette
Photo credit: Joe Schildhorn /BFA.com