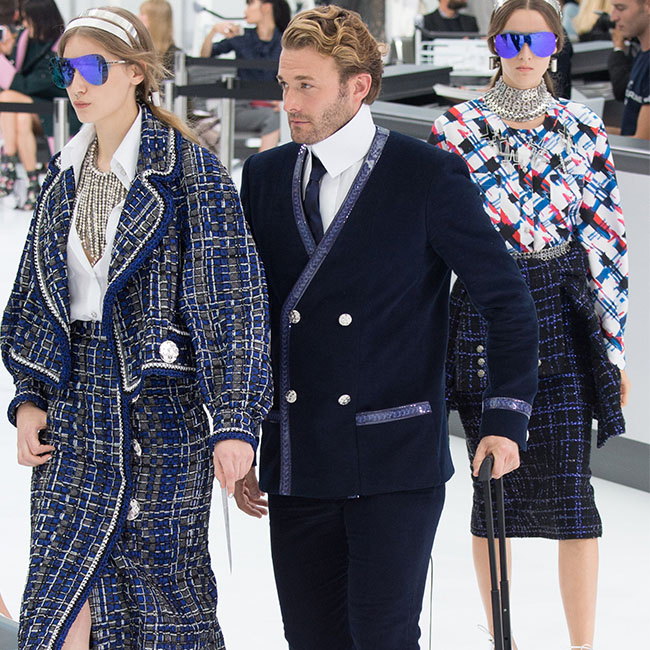 Fasten your seat belt. Perhaps one of the best Chanel Ready-To-Wear shows ever, is what all of Paris is saying. We literally took off with Captain Karl, journeying through the airport in style from the moment we entered the Chanel Terminal at the Grand Palais — complete with Gate No 5. You could board for New York, London, Dubai, Hong Kong and major Chanel destinations worldwide. With the terminal jam packed, we took our seats to the sounds of jet engines roaring. Just to make sure we paid attention, we watched hunky pilots make their way to their flights. Of course their uniforms had sequined lapels. This was a first class trip (at the private airport of our dreams) along with every look that marched down past the 32 gates. "Passengers'" marched and dashed to catch their flights – often in perfectly orchestrated packs. The timing couldn't been more ironic, and not lost on the crowd, with Karl Lagerfeld choosing the airport theme just as an Air France labor strike broke out wreaking havoc at Charles de Gualle and elsewhere.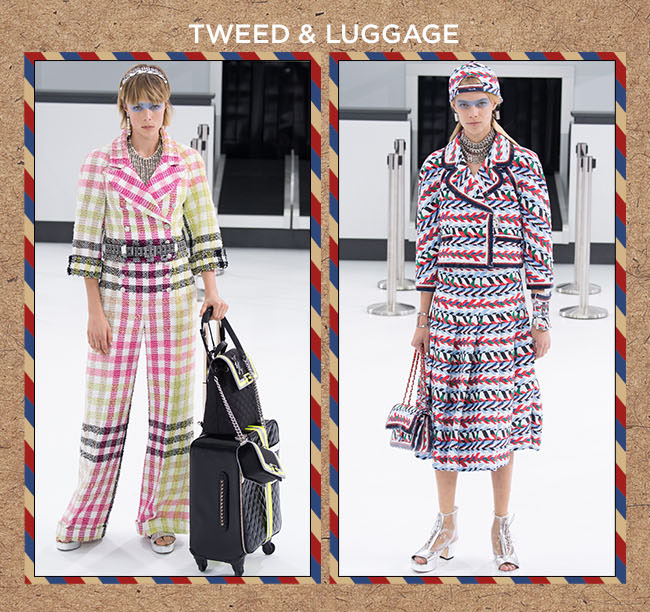 This however was literally the private airport of our dreams -imagine no queues- just smartly dressed passengers and airline "staff" following the routes to gates in tweeds, flat silver transparent boots, reflective sunnies, massive layered necklaces, and rolling the ultimate wheely bags.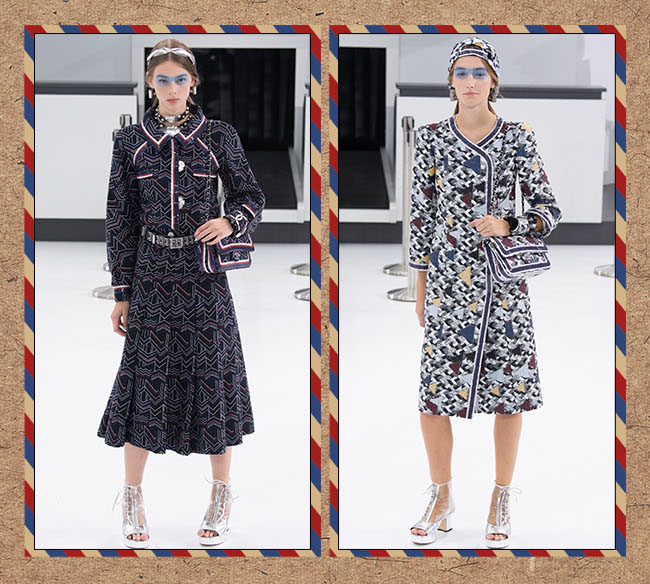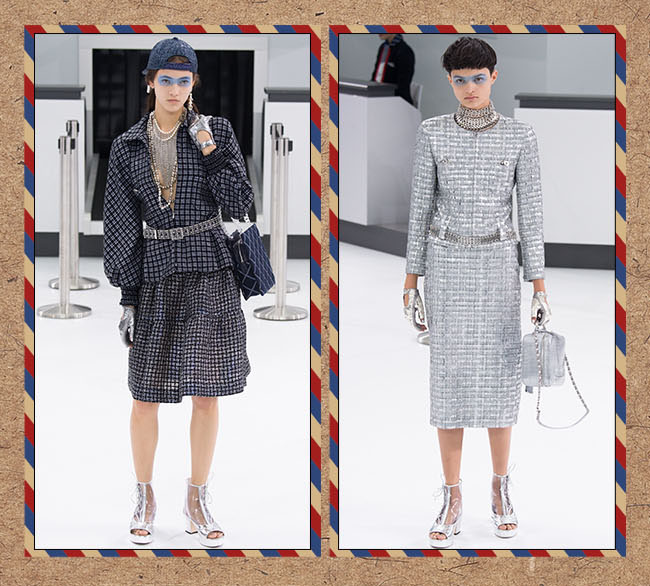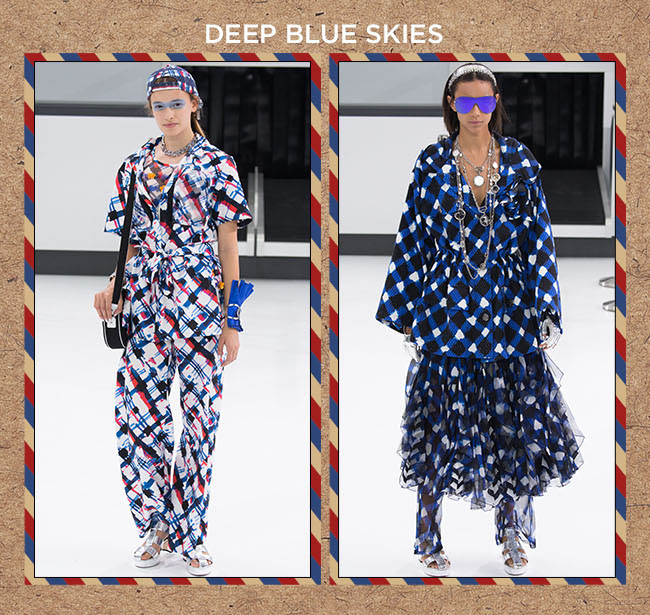 Using new shapes that are more comfortable for travel, the skies got bluer with immaculate tailoring and aviation patterns that made the looks soar.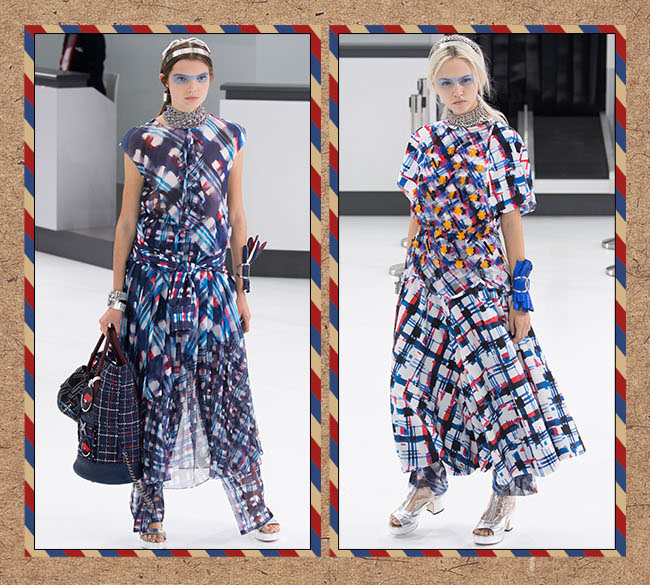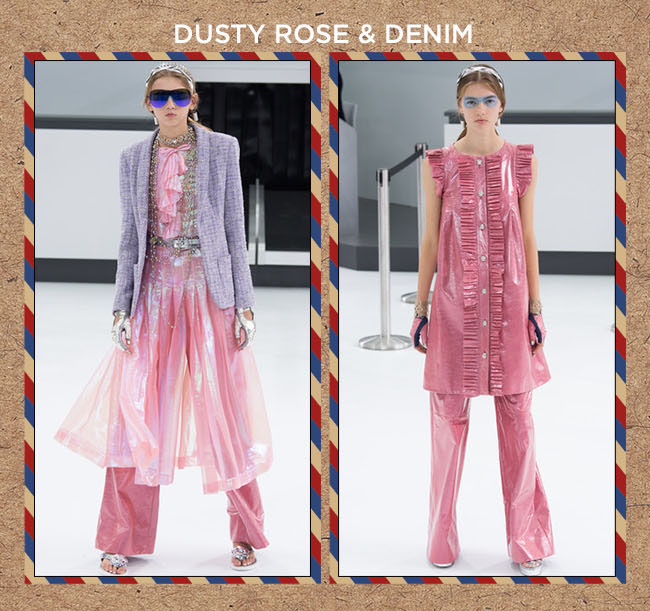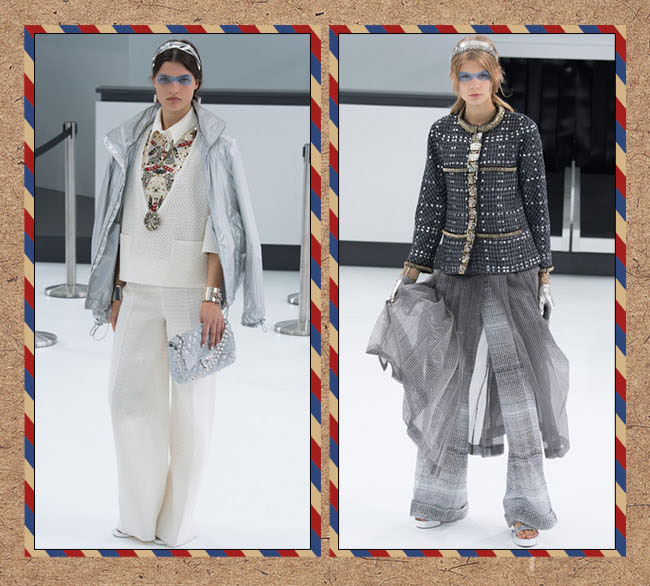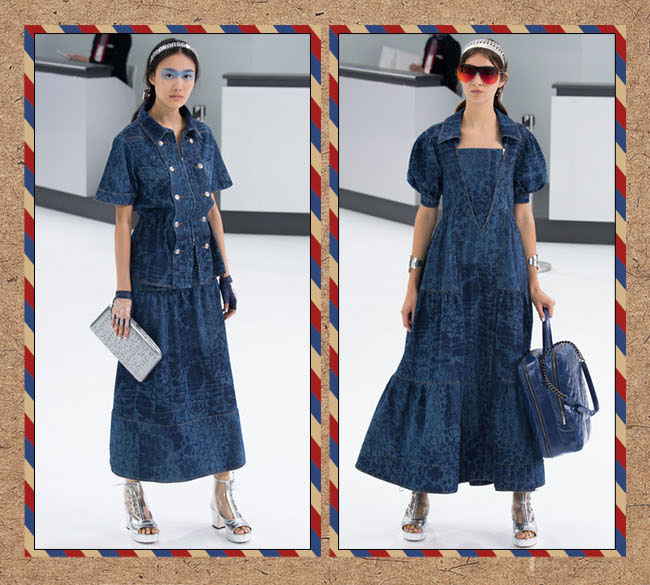 Denim outfits were city slick with immaculate tailoring, but the big wow was stunning sparkle for evening. Major embellishment and big Chanel black bows were the perfect touch to almost close the show.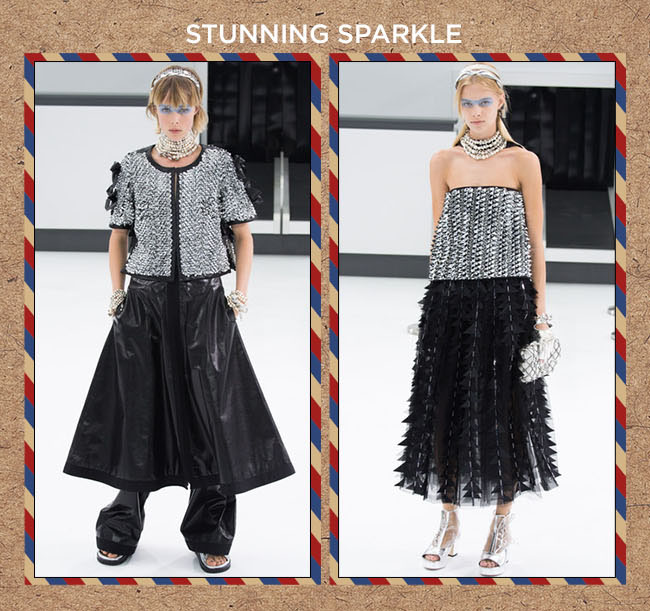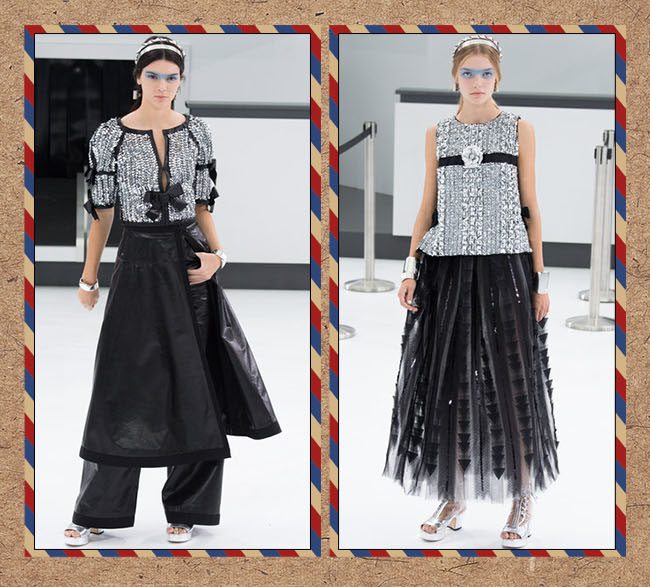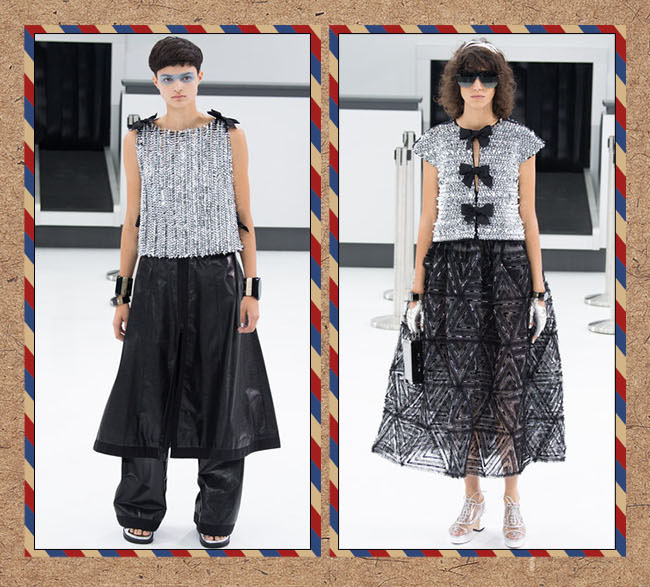 Not to be left out, accessories took flight with trim caps, turned backwards, silver shoes, the "Coco Carrier" as Chanel is calling its wheely bag, buttons looking like crescent moons, eyes covered in reflective glasses, white and blue aeroplanes, and a hair clasp that reminded me of airplane flaps.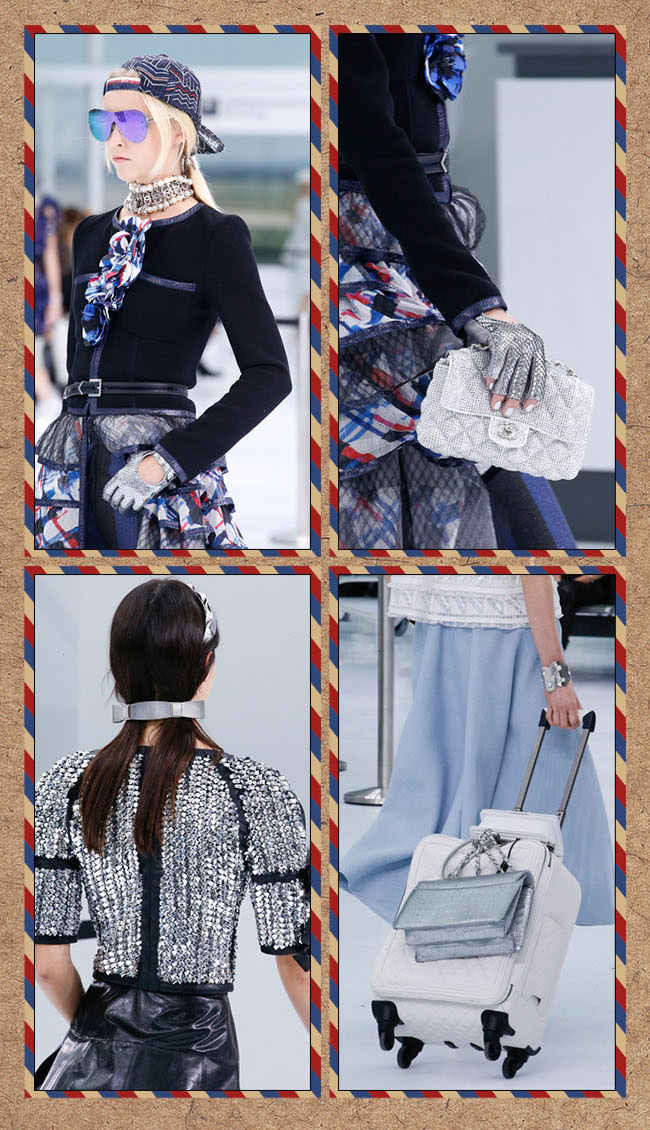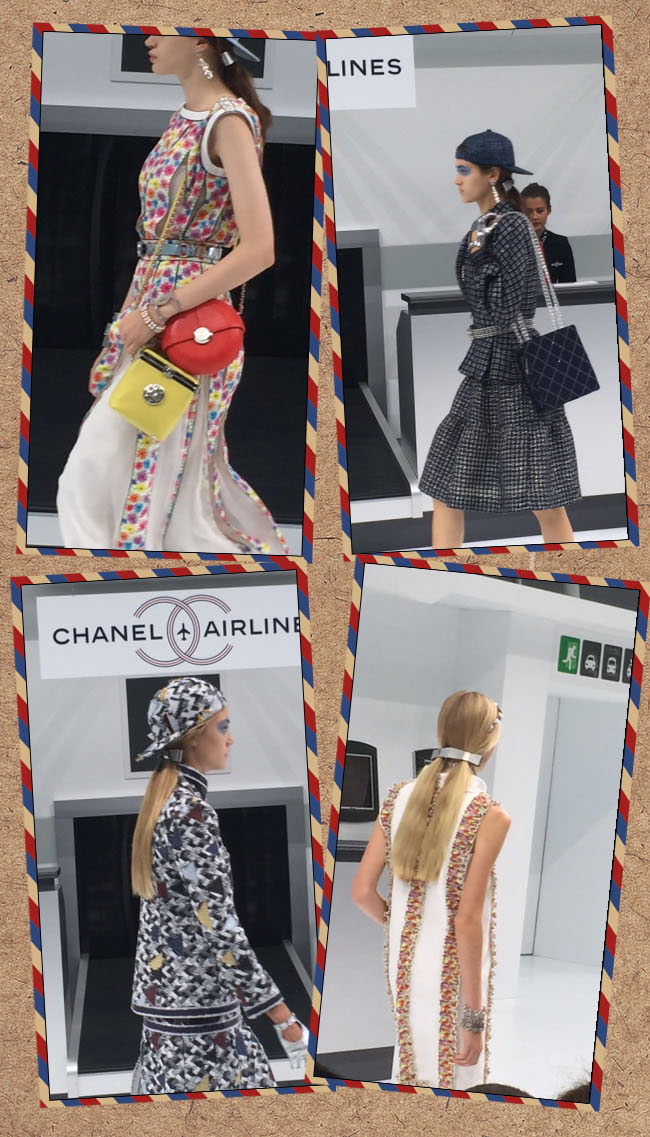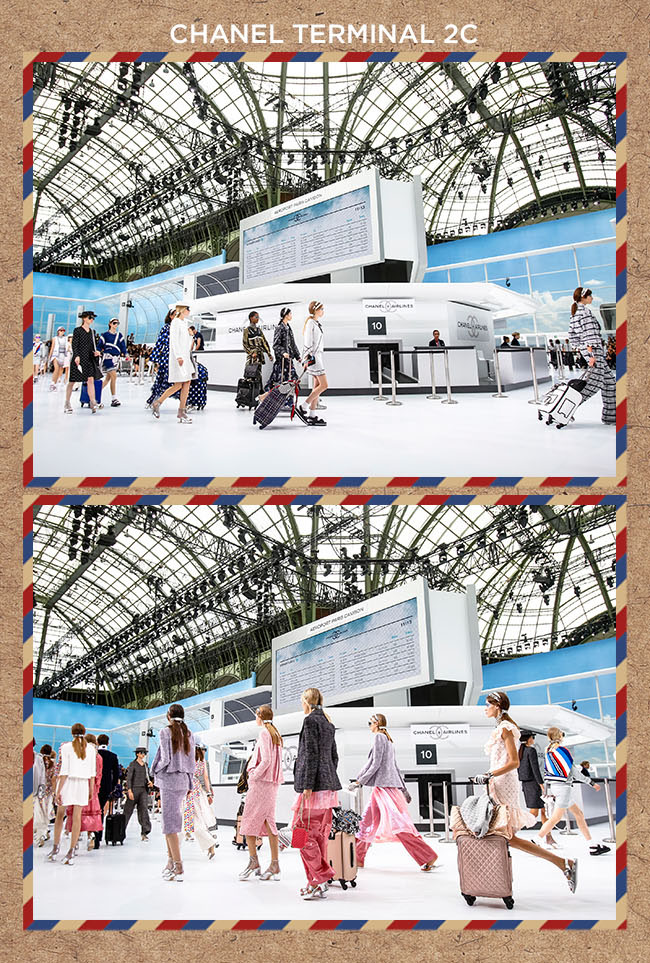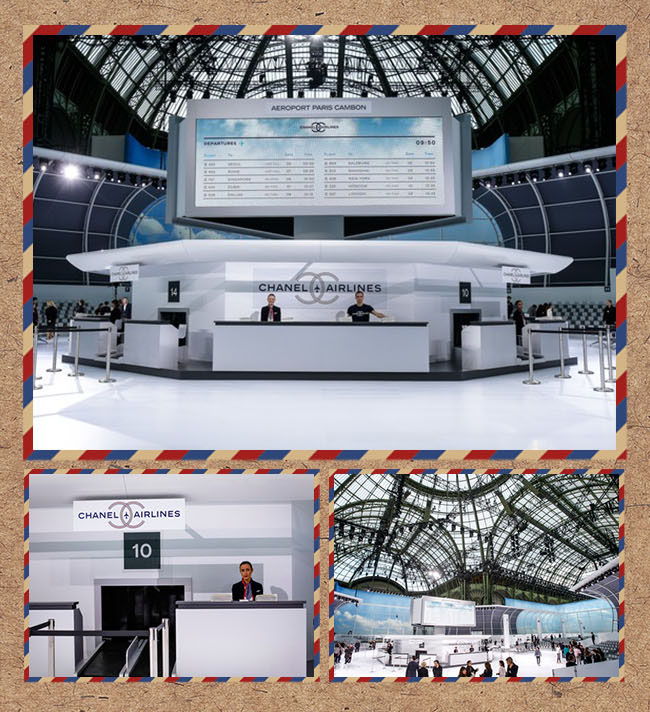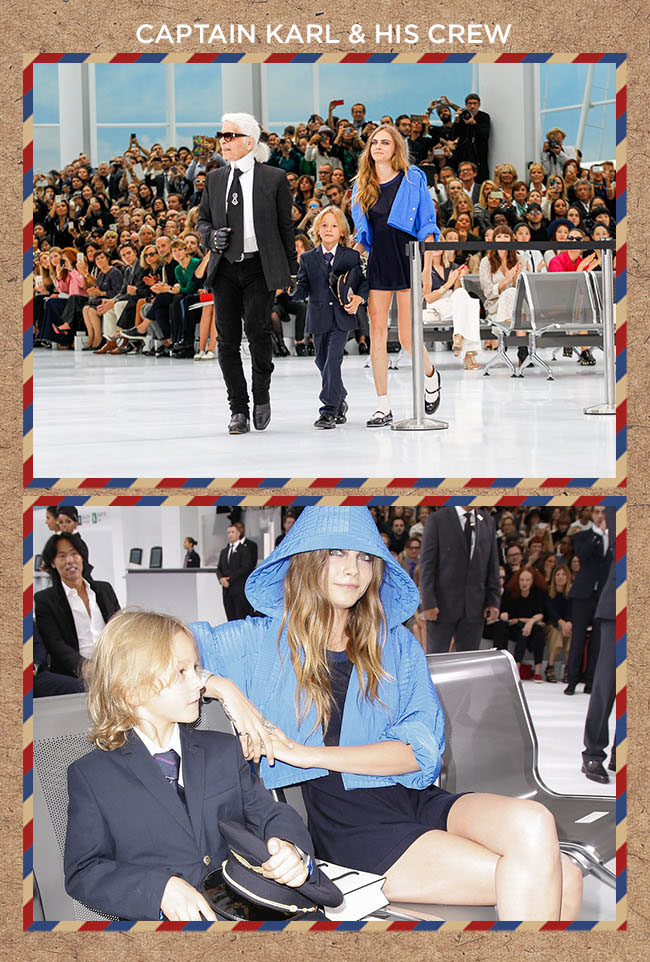 For the close, what Leese? Karl picked up his godson to take his bow and Cara was right there alongside.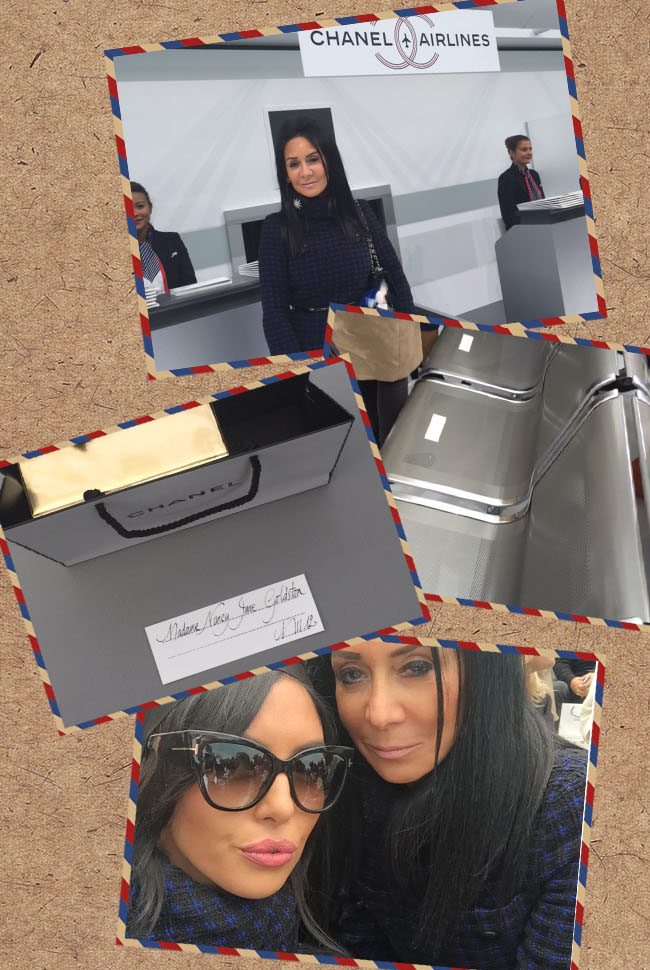 As for me, I wore a blue Chanel tweed dress to the show and sat right next to Vanessa Bryant who had selected the exact same dress. Perfect for two brunettes.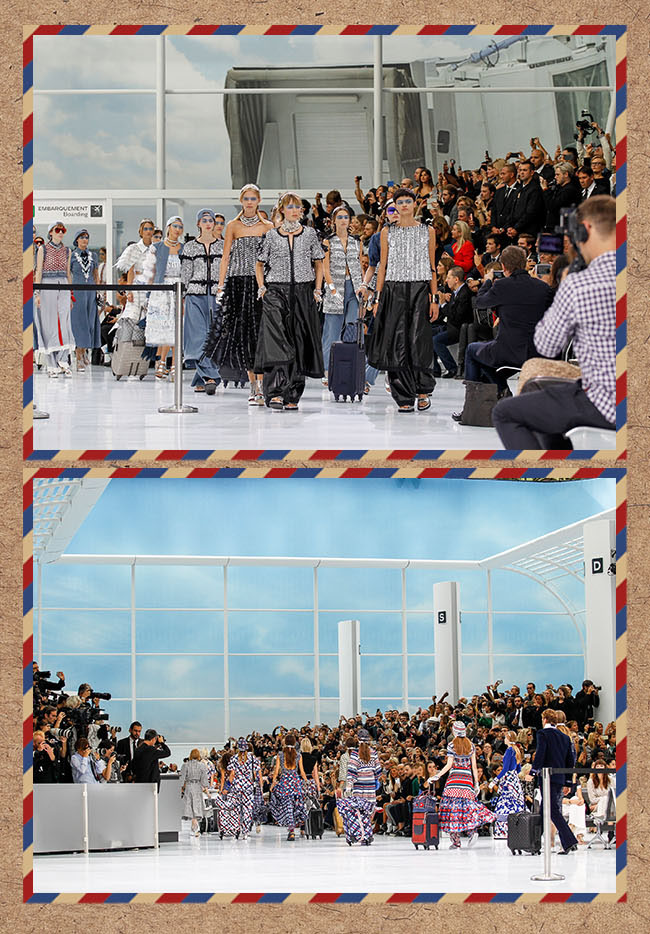 Now, if only this was a real airline!
With Love From Paris, the Grand Palais and the Chanel show. Next Stop the Louis Vuitton show.
NJ Goldston, The Brunette.