It's official. Millennials and the digital age rule. Louis Vuitton with designer Nicholas Ghesquière at the helm marched right on over to the dark side with his SS16 collection. Edgy, risky, sometimes tough in a Japanese manga Evangelion and Lisbeth Salander cyber hacker Girl With The Dragon Tattoo kinda way, you either loved it (and I do) or found it strayed too far off brand to embrace. The collection is actually a reflection of a generational and digital divide. Long time customers are embracing or absorbing the shock while the inverse (and we hope it comes true) of a whole new group of followers will engage with LV —attracting a younger, expanded client basis. Risk, experimentation, and the reality of the dominance of e-sports, gamers, and, and today's empowered generation of millennials and the Z's, who are right on their heels, marched down the runway. Lit up with the introduction to the video game Minecraft and then onto a video essay on (Minecraft) independence, this was about Ghesquière reconnecting with his roots in experimentation and challenging us all to keep up. I was right there with him. You can either look forward in life or look back. I have my eyes on the future and so does Ghesquière.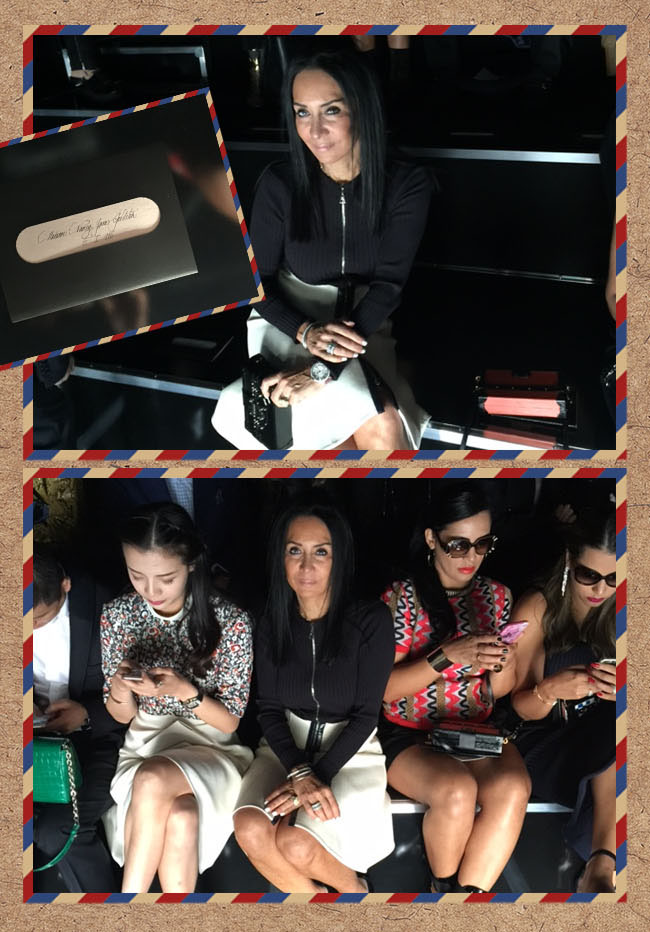 I experienced the breathtaking, mind blowing digital installation and perhaps the best show of the month long fashion week marathon all from the Front Row. Ironically, my seating assignment literally and figuratively represented the generational bridge that was about to happen. and yes, I had my iPhone with me and took videos, sent texts, and snapped away. However, I was paying close attention to the content. Still routed in the brand's ethos of travel, it has now been transformed for a new age. The clothes are for today. Workwear. Denim. Pants. Luxurious, up-scale street style and after hours conversation pieces and choices that can become new classics overnight. Surely to be the editorial darling for next Spring's digital mags and glossies, everything was as dark, shiny, and as challenging as Minecraft.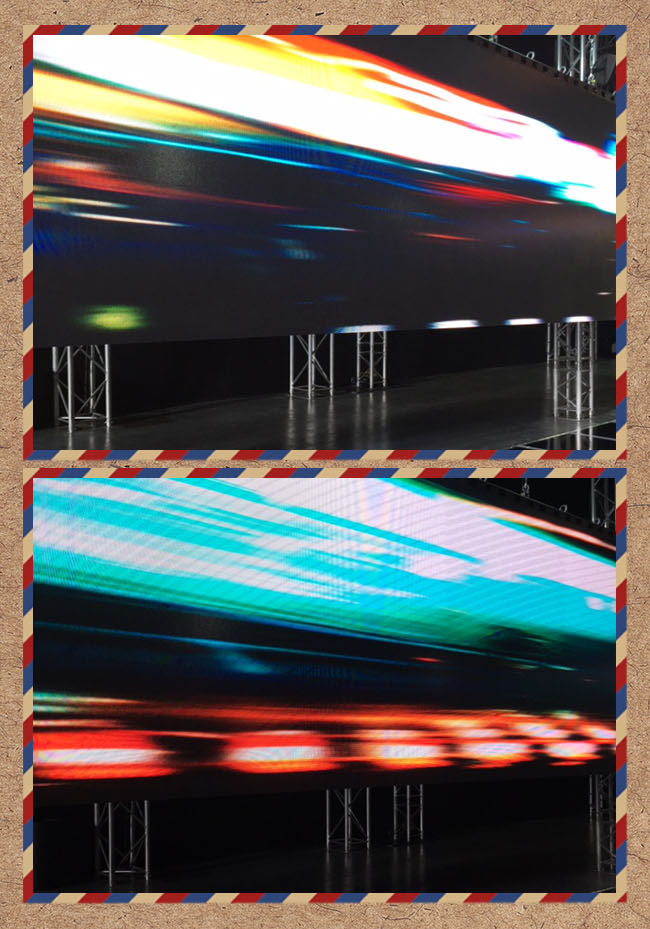 Of course, it all tied in to the show invitation with it's glossy black epi pouchette with the dusty pink lining. But who could have predicted tiaras fit for a cyber princess and space age bags perfect for carrying the only accessory anyone needs anymore — your iPhone or android.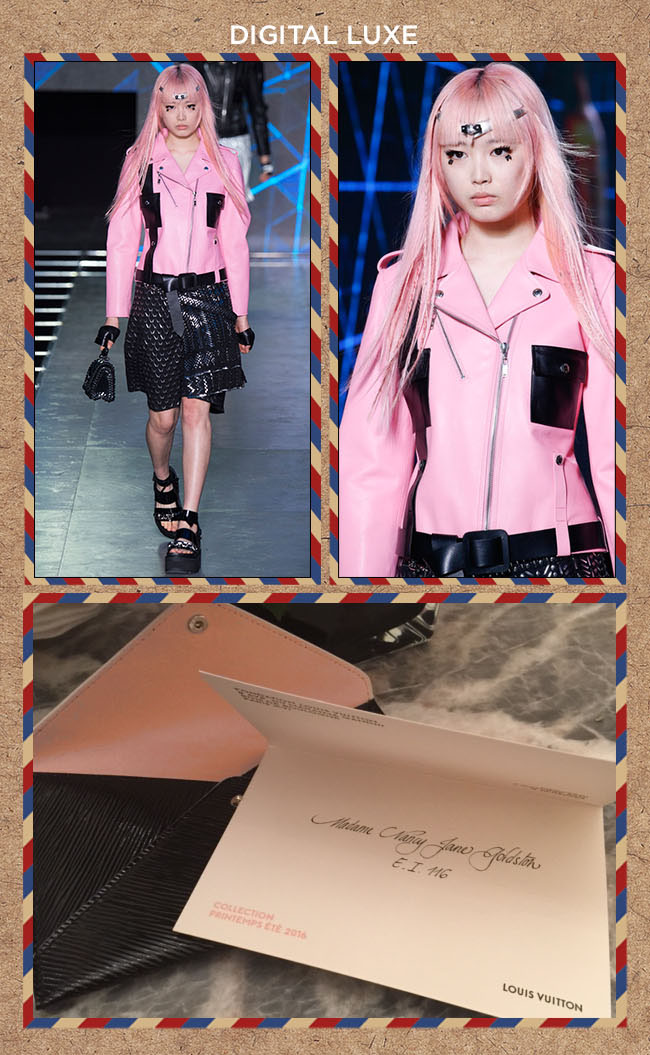 And a girl needs to be ready for social gaming. Ghesquière knows his (new) audience. The go-to's these days are moto jackets, layering, challenging tops, cyber tough and festival-craft bohemain looks designed for navigating cyber space in the selfie world.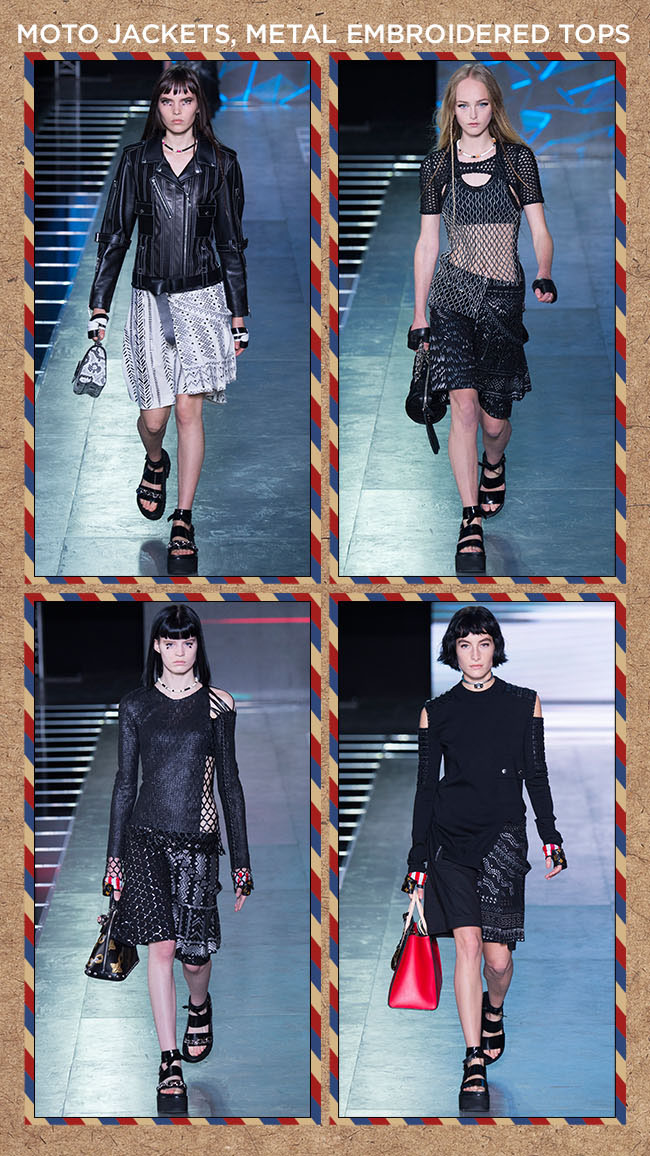 Ever forward, he didn't forget the drama the core LV follower craves. He just reinterpreted it into the modern uniform. Comfortable. Embellished. Wearable looks.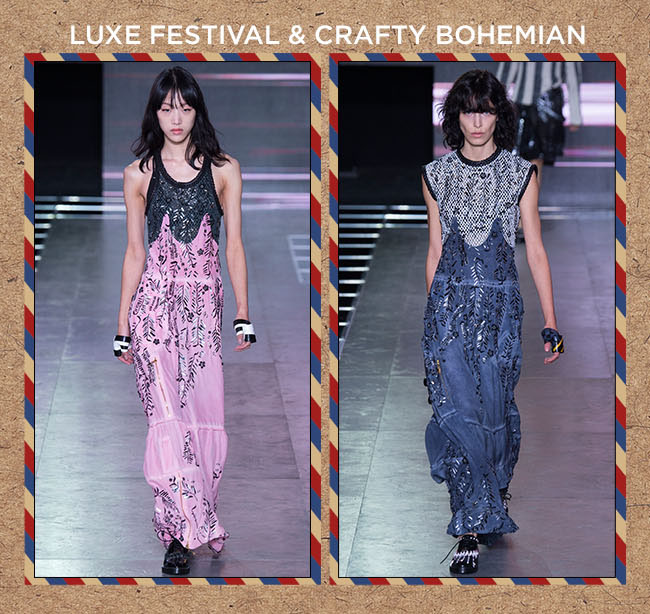 He built on the theme by introducing the luxe short, "cropped top", and spectacular, street-style snap-worthy moto jackets and skorts (a short/skirt combo) -including the "pouf". Plus you just gotta have the right lengths and looks to go with hard-core bootie and Oxfords — now a wardrobe staple.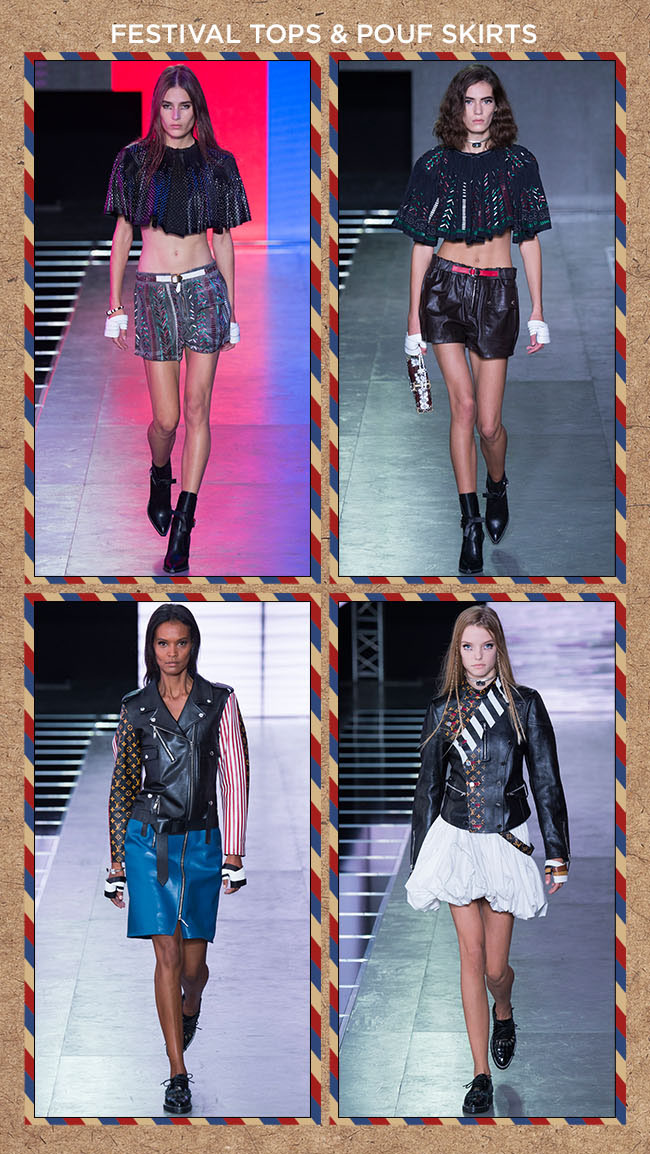 The best-selling look will probably be this dazzling one-piece dress (below) that almost every woman after the show was coveting. Stand in line ladies. It's gone to be a numbers game to get your hands on one.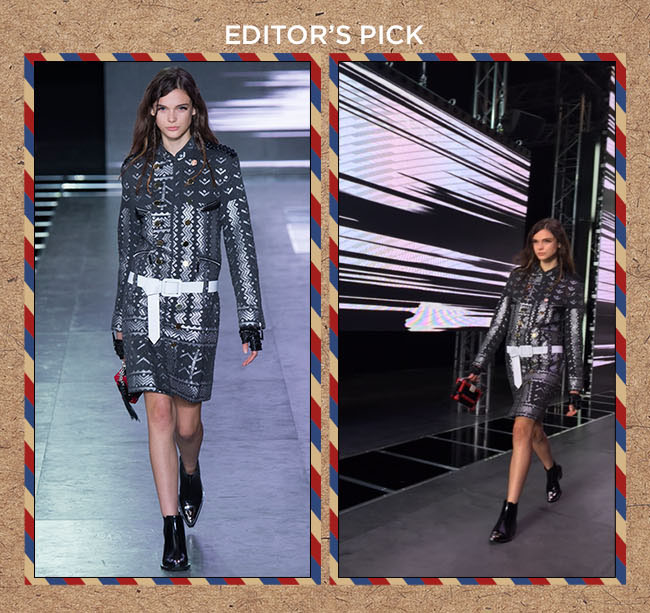 For evening, dresses that awed with their architectural structure and similar to the lines of the Frank Gehry designed Foundation came down the runway. Shiny, challenging, and ultimately beautiful and light as a feather, they will be on the Red Carpet and in some very special closets in a cyber moment. I know I can't wait to see them up close at the press room today.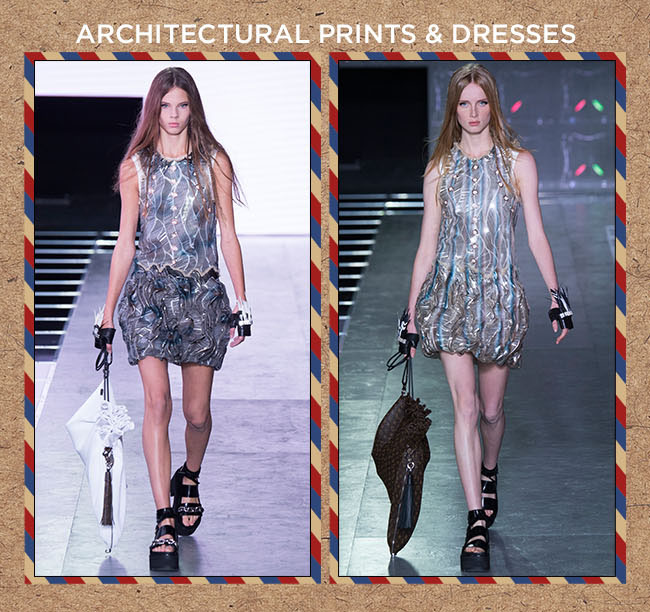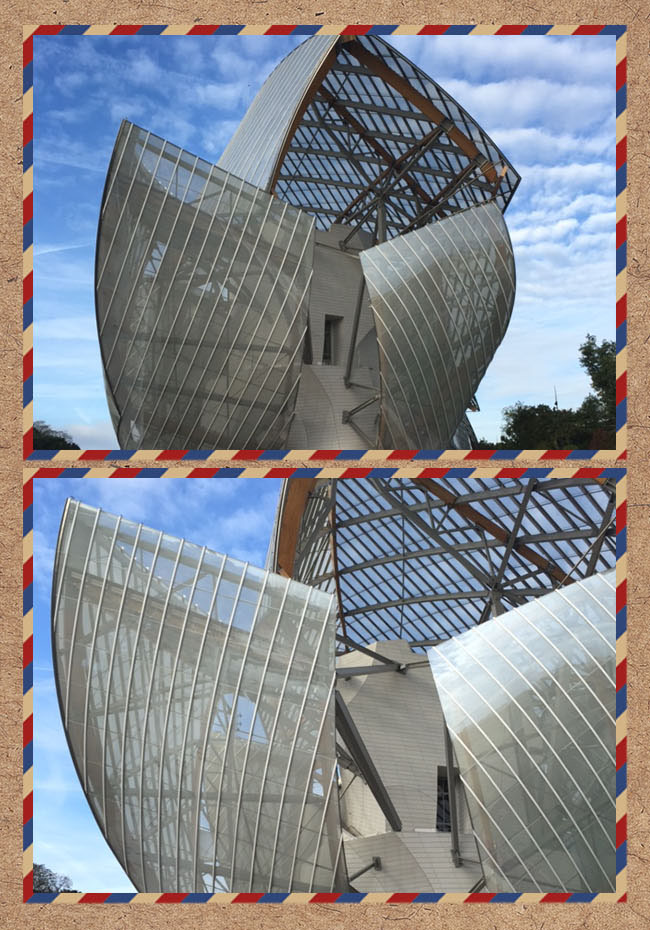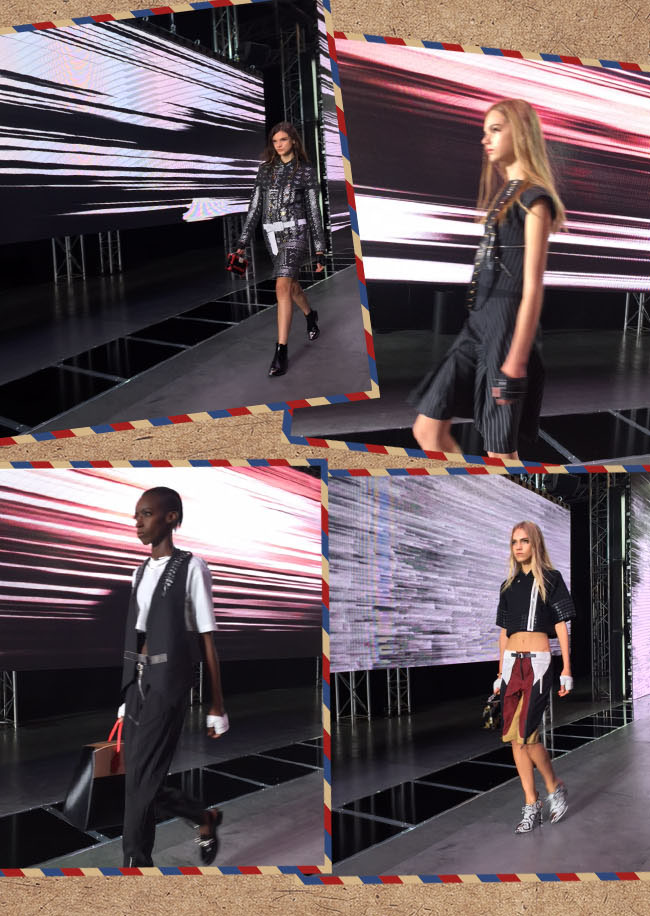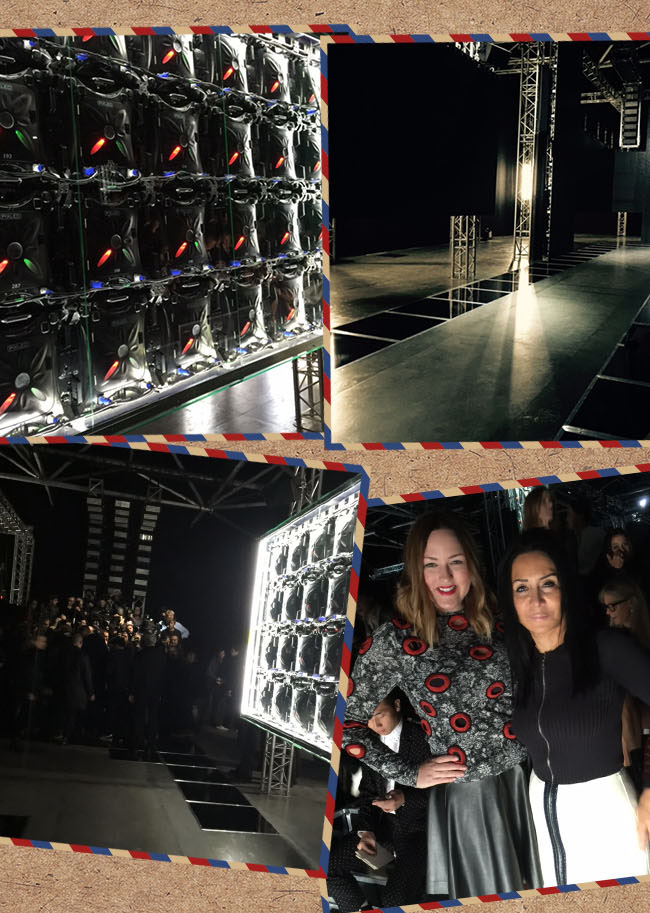 Finally, a good gamer knows, it's all about the details. Study them. It's sure to help you find your own winning look from the collection. After all, it's not going to be easy to know which looks are the just the right building blocks for your wardrobe. I know I'm up to the challenge.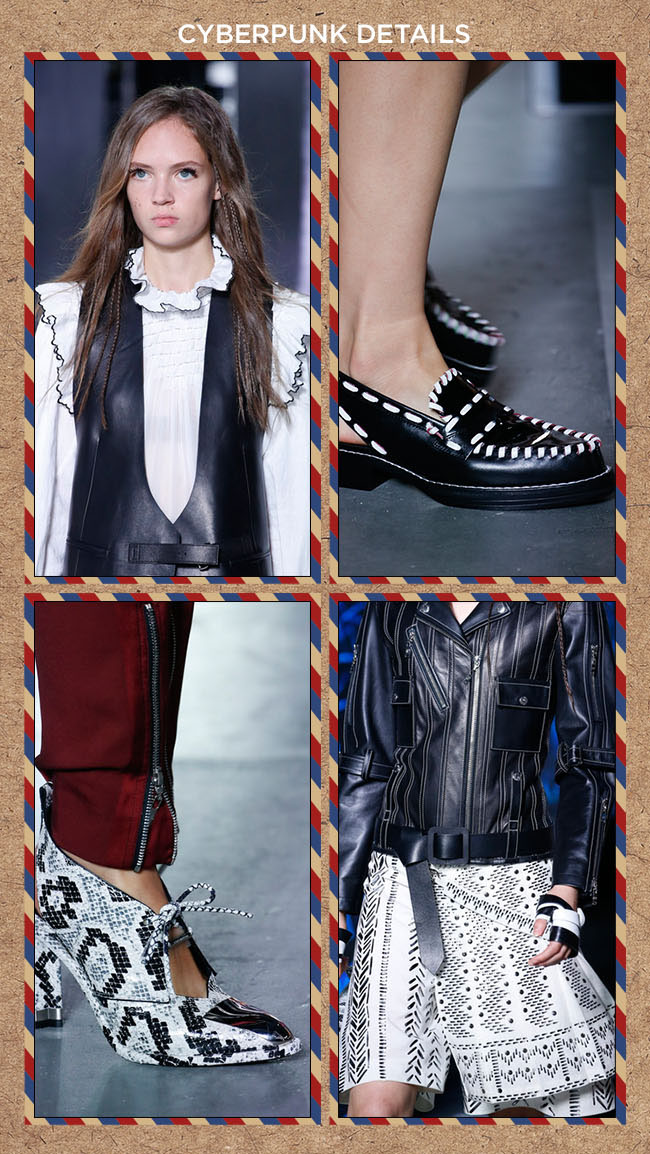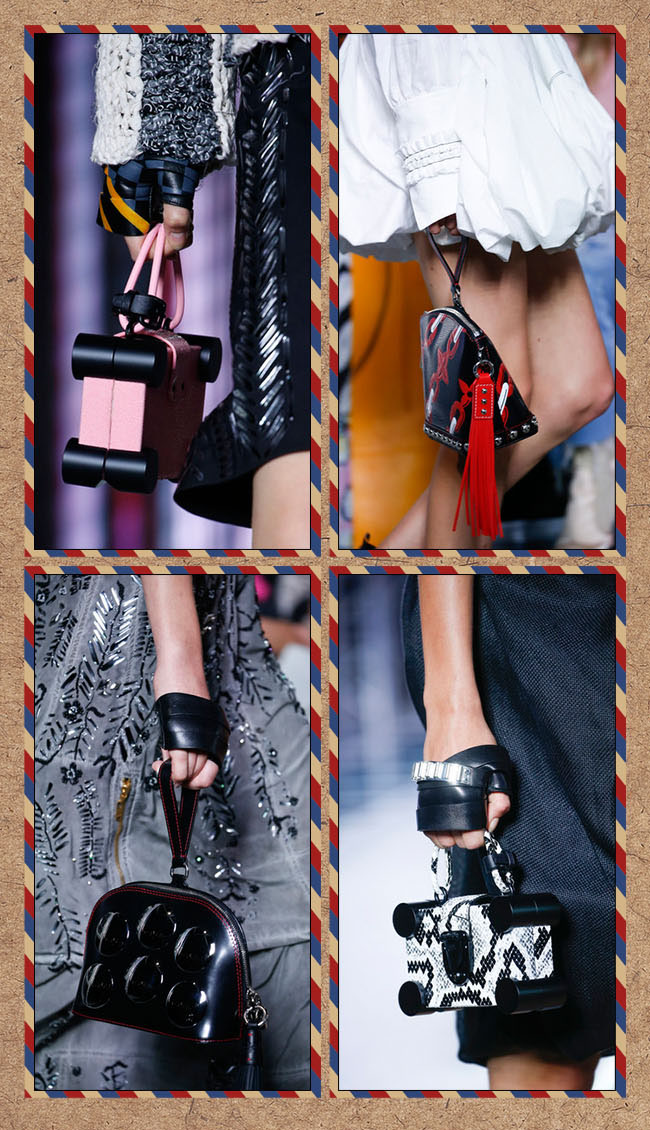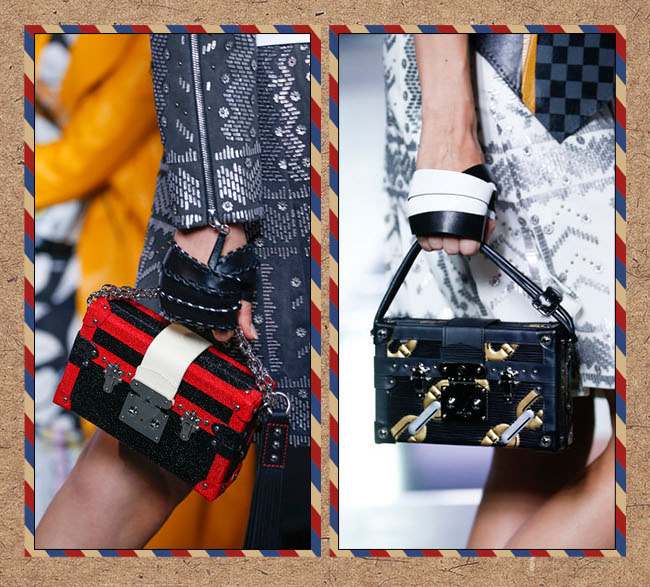 As the week ends and we all return home, I do have one more observation before I head on over to the studio to see everything in person. For me and others in attendance, the big question is whether today's digital babe can actually afford to personally indulge in this new world order. Is she simply following a social leader and living vicariously (along with wishing and hoping) or helping Louis Vuitton break free into a brave new world? I'm sure we'll know in a nanosecond when it's posted online. But in the meantime, Ghesquière perfectly summed it up backstage after the show, it's about innovation and the digital travel that we are all experiencing."
With Love From The Louis Vuitton Show at the Fondation. Plus Don't Forget to Click Here to Experience the Louis Vuitton SS16 Show.
NJ Goldston, The Brunette
Photos: NJ Goldston From The Runway