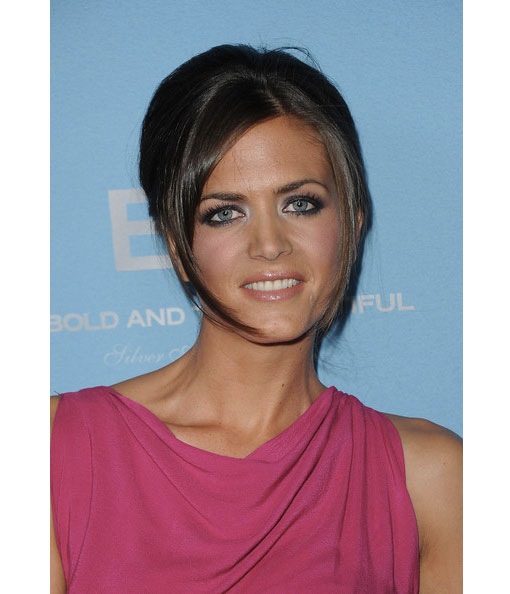 My favorite eye shadow is MAC's new mineralize collection, "MAC Style Black". These four Mineralize Eyeshadows are a black base shade with sparkling color added to make them each appear unique! When you close your eyes the sparkle is amazing! It's perfect at parties when the light is low. The Mineralize Eyeshadow formulation is also good for your skin and can be applied wet or dry; I wear it wet and dip the brush into some water!
In the photo above, I'm wearing "Young Punk". If you are a brunette or fair skinned try the deeper shades, for blondes and darker skin tones try the the two lighter shades. From left to right: "Blue Flame", "Young Punk", "Gilt By Association" and "Cinderfella".
$20 at MAC.com or any MAC Cosmetics counter.
– Astrid Bryan