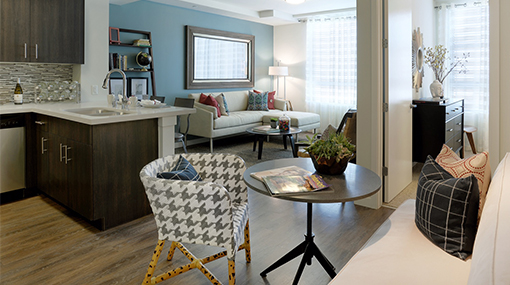 Have you ever thought about living in downtown LA? You should. It's the hottest thing going on in LA living with everyone scrambling to grab apartments.
Now there's even, literally, a new kid on the block. With a shortage of good condos downtown, I had been hearing about the Avant South Park Apartment project from my good friend and developer Randy Fifield. We checked it out and what makes it so special, is it's a brand new model for urban living including eight apartment models that are designer showcases.

It's been rolling out in phases. Nearing completion on the southern edge of South Park in Downtown LA just south of Pico, and across from the LA Convention Center , the 440-unit Avant residential mixed-use project allows residents full amenities and your pet is welcome too!! The next round of Open Houses start on Tuesday evening and you're invited to check out some really decked out professionally designed model units . Click here to RSVP and read on to see some of the floor plans and gorgeous looks they're featuring. I can't decide which one is my favorite but I'll take anyone one of those kitchens!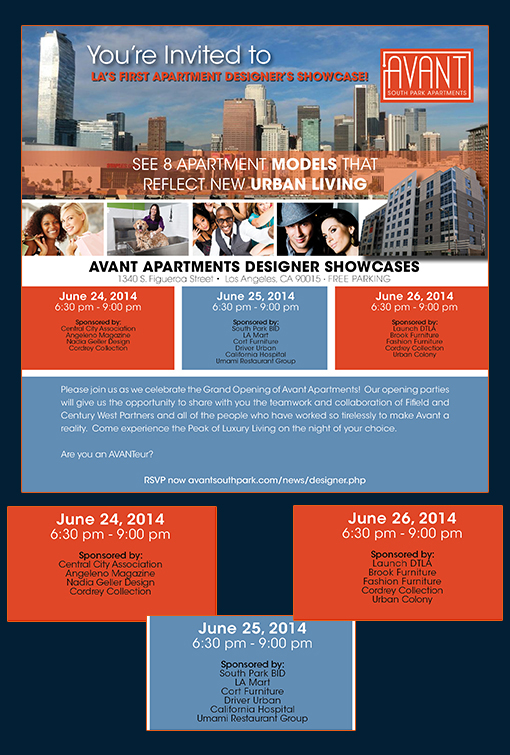 You're invited. RSVP to Avant Designer Showcases.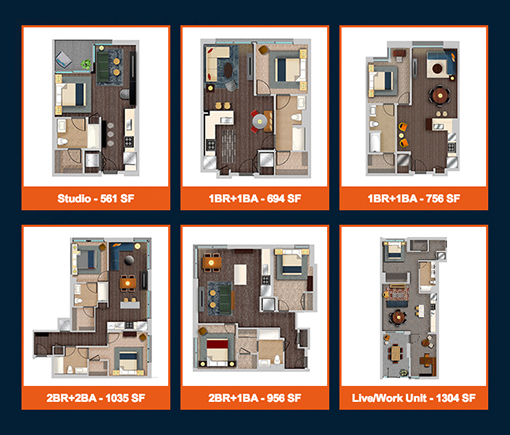 A few of the units and their floor plans.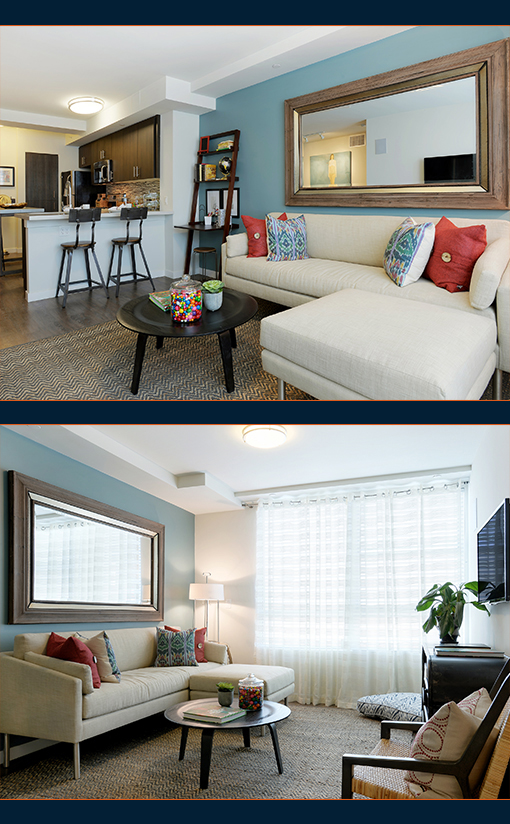 Some of the original custom living area designs. It's hard to pick my favorite.
I'm loving the very sleek, modern kitchen designs. That always makes or breaks it for me.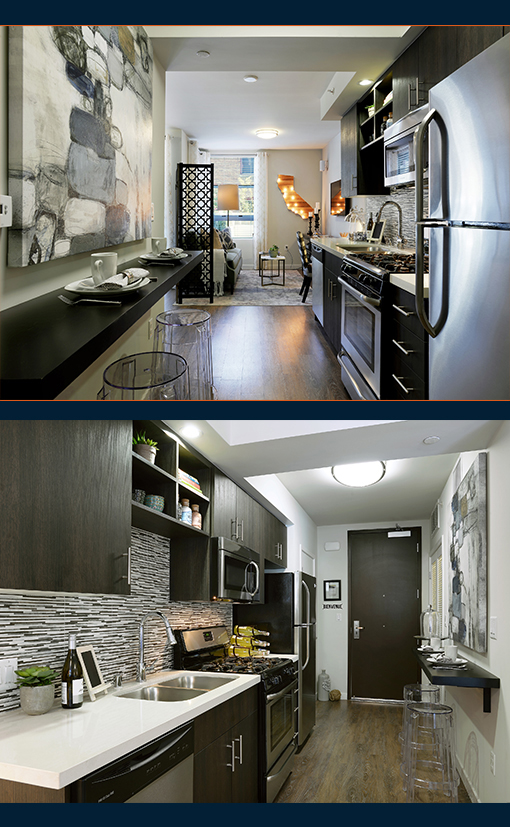 A preview of cozy bedroom looks (below) .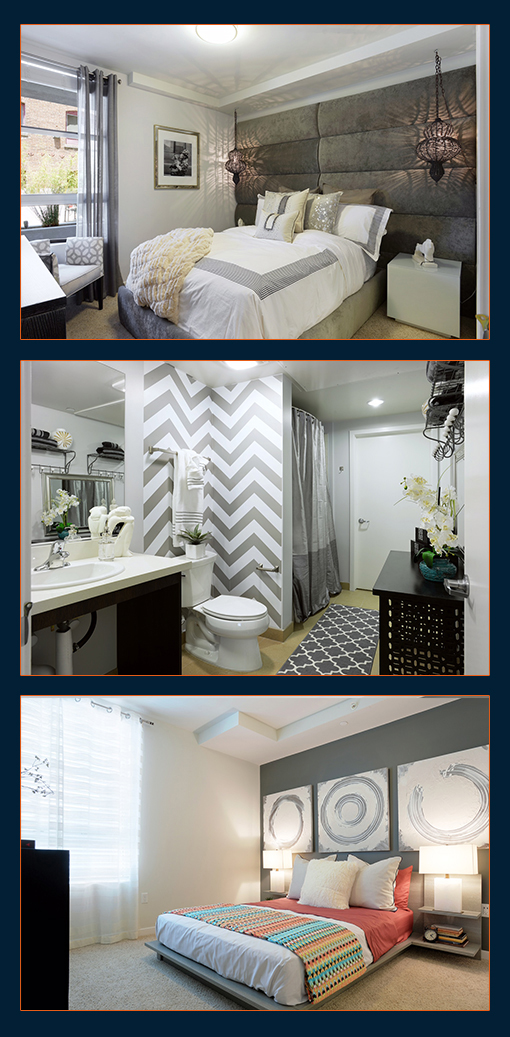 The combo living and work area design plan is a tie for my favorite. I also adore the terrace option and I'm a sucker for sanythgin with stripes.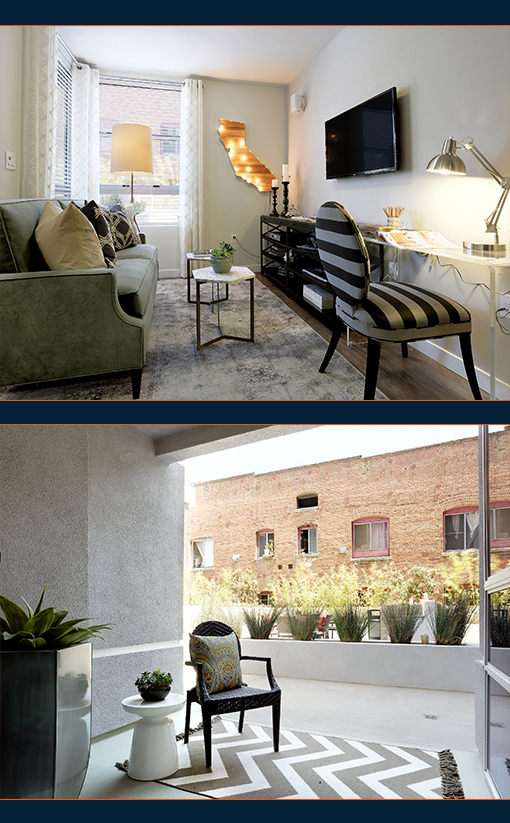 Finally, as part of the "MyFigueroa Project" , you'll enjoy widened sidewalks, fully protected bike lanes along with other pedestrian-oriented enhancements that help strengthen the urban connection between Downtown LA and USC/Expo Park. This is all part of the move toward better a better quality of urban living. Avant units range in price from $1,300 -$3,900. See you there!
With Love From Downtown LA,
NJ, Goldston