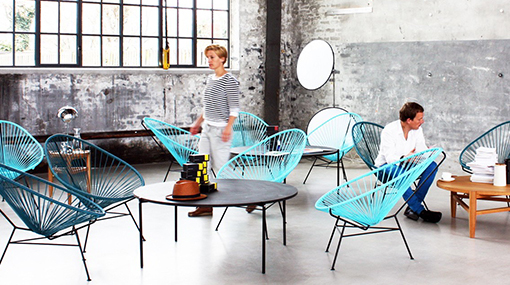 Transform your home into an exotic holiday destination with the Acapulco Chair!
The Acapulco Chair is one of the most celebrated chair designs of the 20th Century. It is an anonymous design that emerged in the 1950's in Hollywood's favorite beach destination: Acapulco, Mexico. A place visited by Frank Sinatra, Elizabeth Taylor and where John and Jacqueline Kennedy headed for their honeymoon.
The design enjoyed continuous success for nearly five decades, and then mysteriously began disappearing from the market at the turn of the 21st Century. That is, until just recently!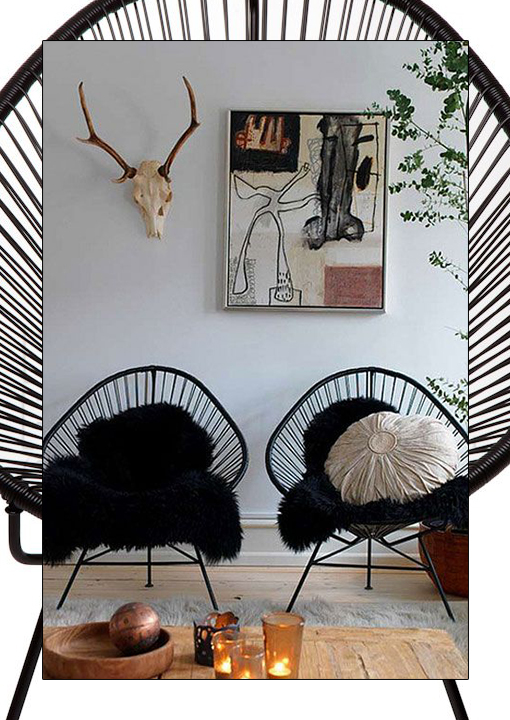 So colorful and summery! Perfect for creating a simple laid back outdoor space, as well as a modern minimalistic living space!
Yes, we said INSIDE living space! Who says these chairs are for outdoor only spaces?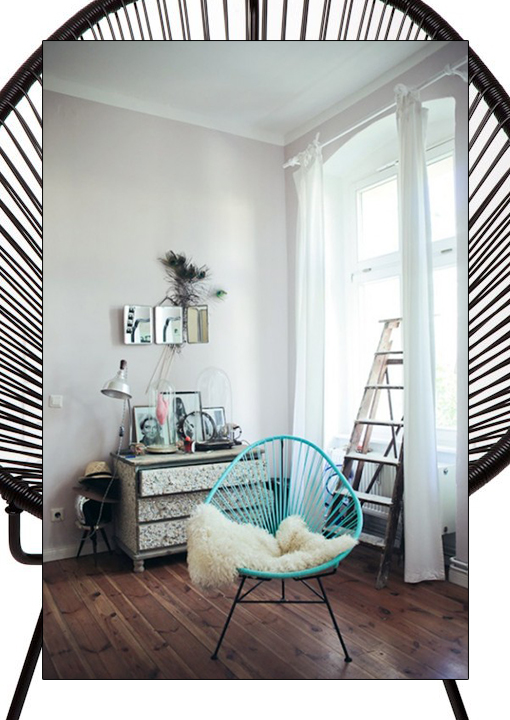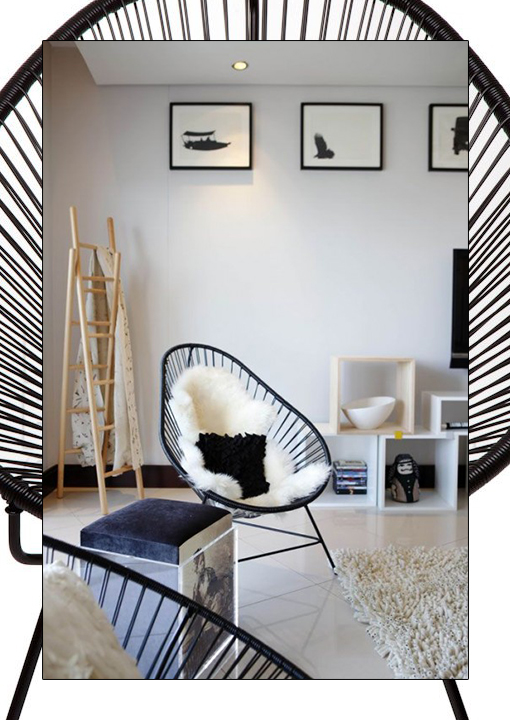 Recently, leather cording Acapulco chairs have been seen available in a variety of natural-tone colors, this chair is just as comfortable as its vinyl original, but embodies the sophistication of a fine leather.
I think I need to get one of these for my living room! The dark tone paired with a white sheepskin blanket is calling my name! Not to mention, I've heard all about how undeniably comfortable they are, I think it's time I sit in one! Click here to grab on for yourself.
How do you Acapulco?
Xx. Jadan Huter